15-9-13 09:00 - 21-9-13 22:00
Pakhuis de Zwijger e.a. locaties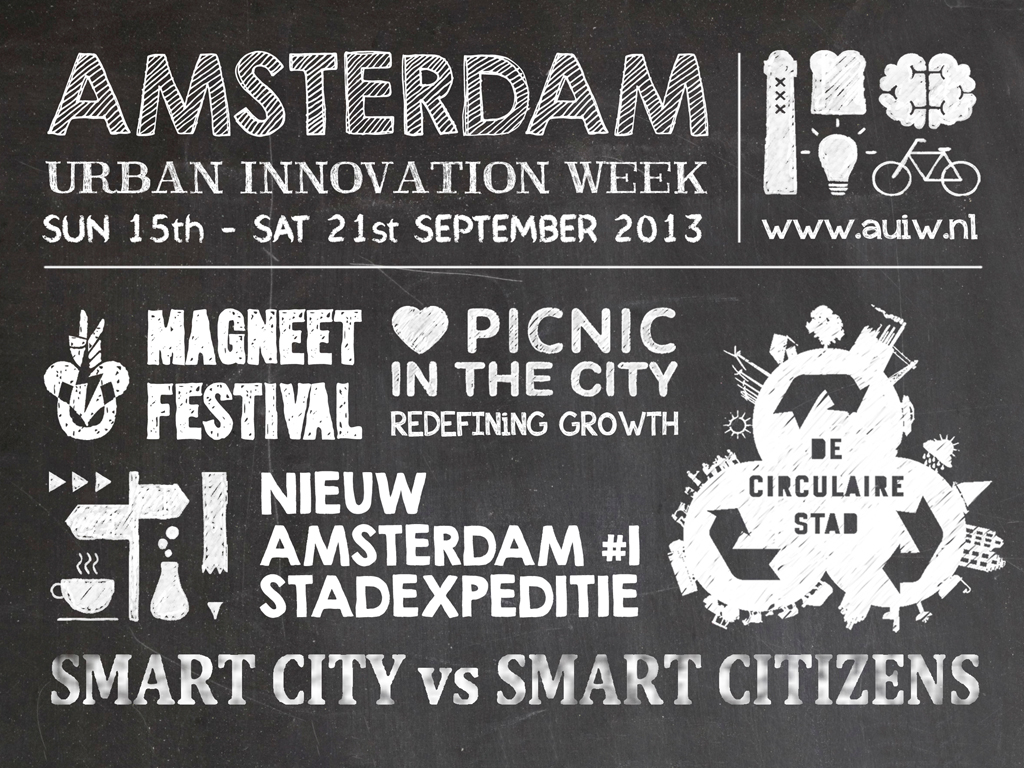 📷 AUIW (BY)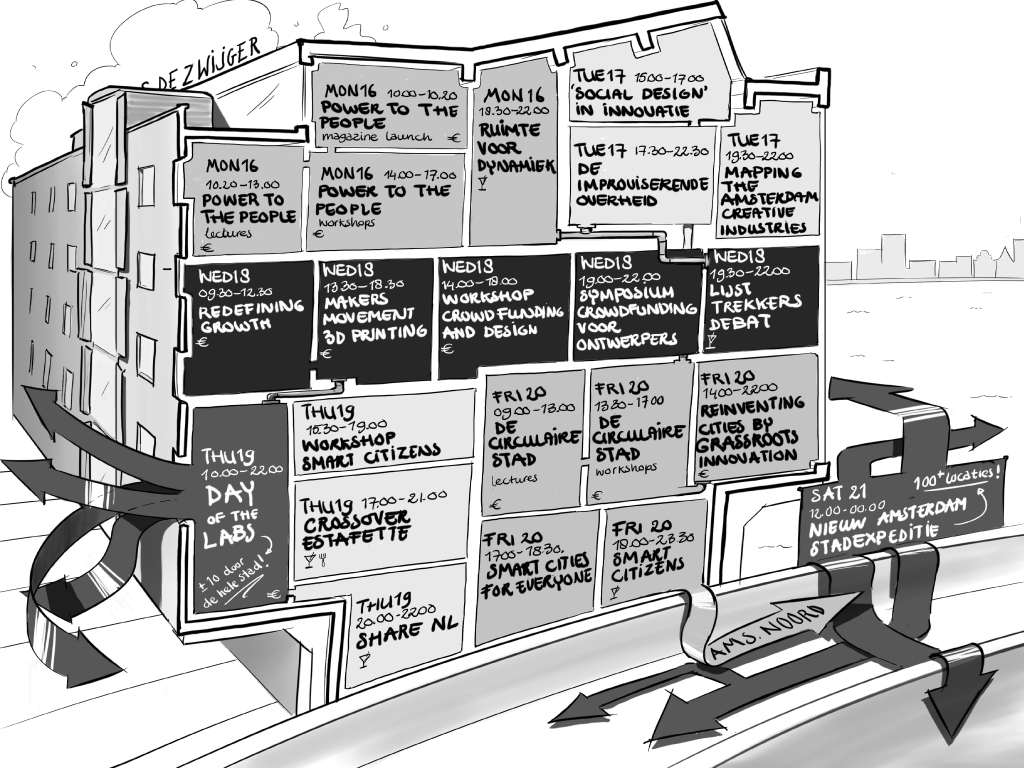 📷 AUIW/JAM Visual Thinking (BY)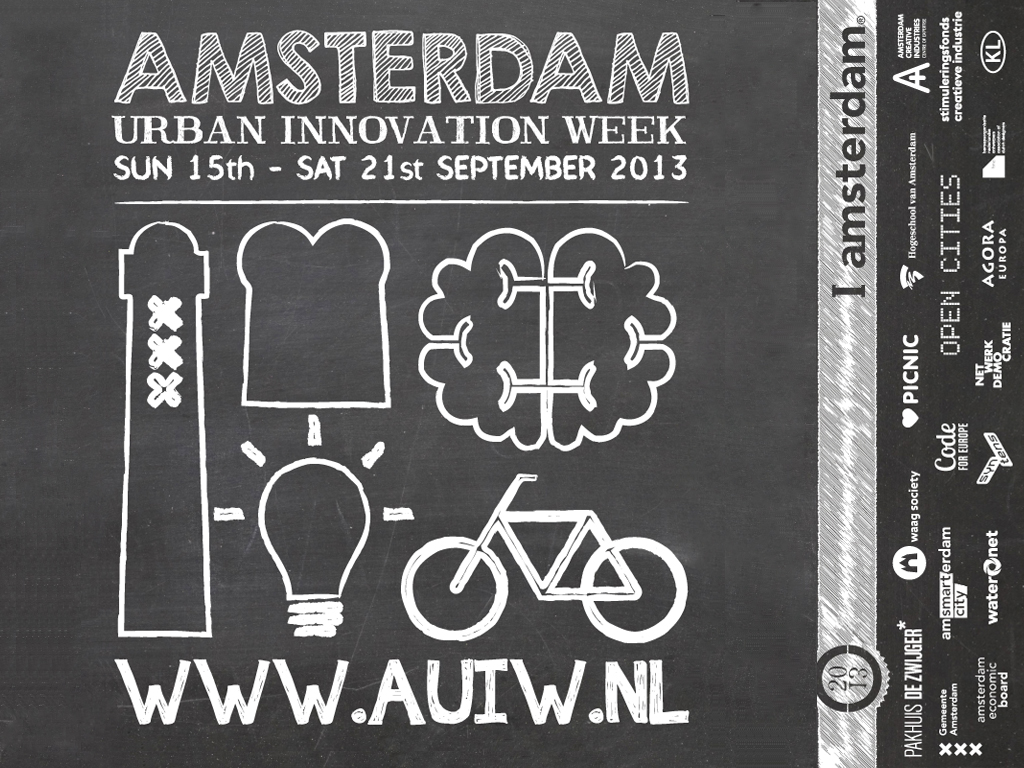 📷 AUIW/Waag (BY)
From 15-21 September 2013 the Amsterdam Urban Innovation Week 2013 will be held, initiated by Pakhuis de Zwijger in collaboration with PICNIC, Waag, the Amsterdam City Council and the Amsterdam University of Applied Sciences. 
'Redefining growth': what does it take to Redefine Growth on a scale that really matters? During this week, we will try to answer this question. Together with more than hundred partners and initiatives in Amsterdam we are challenging the different visions and believes, knowledge, local experiences and concrete practices in the city to find new perspectives, models and ways to handle in everyday life.
Every day comes with a different program (linked events below are organized by Waag):
The complete programme can be found at the special event website: www.auiw.nl.