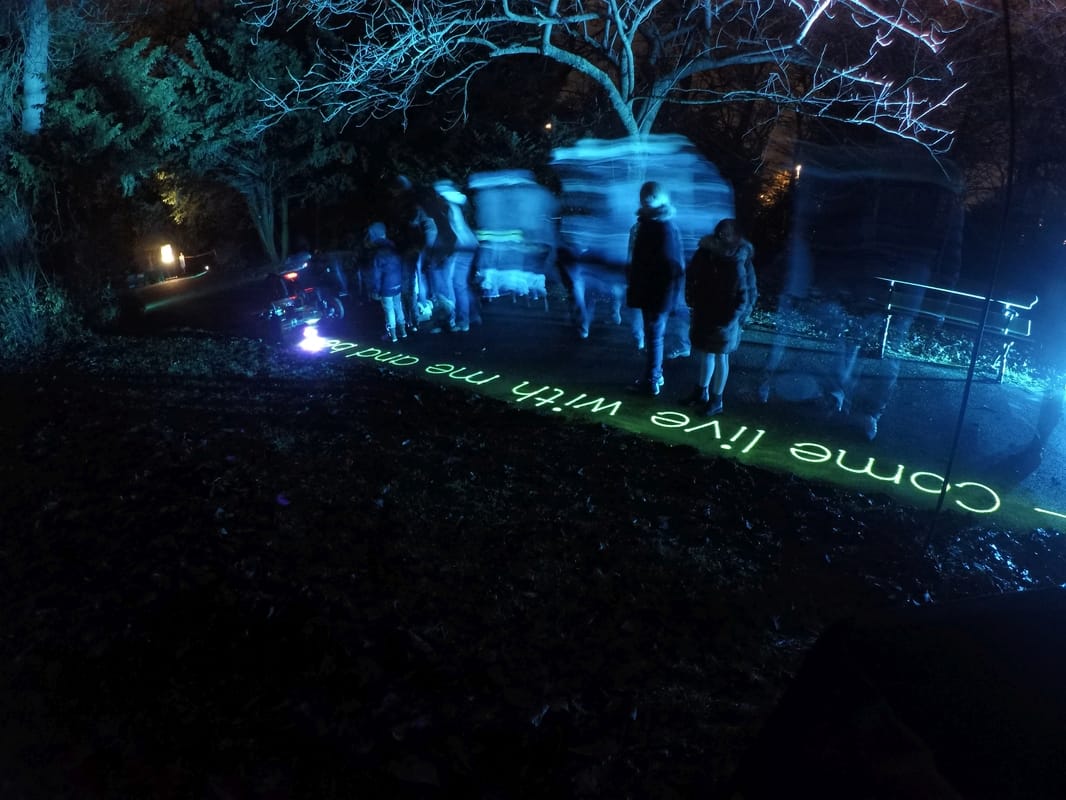 📷 Gijs van Bon (©)
The Eindhoven Maker Faire presents more than 250 national and international makers that show the latest creative and technological developments on 29 and 30 September 2018. A selection from the makers who come to the Maker Faire this year:
Gijs van Bon
Take a look at the cool self-writing machines of Gijs van Bon, such as the 'NIghtwriter Nyx', which writes lighted poetry on the streets in the night.
Educational package Solly
Together with the play robot Solly and his friends, children discover, explore and design themselves.
Robotvilla
At Robotvilla children can learn to program or make creative jewelry.
Picusled
Build your own LED lamp during the Picusled workshop.
More programme items can be found on the Maker Faire website.
On 28 September, MakerEducation.nl organizes the FabLearn education conference, prior to the Eindhoven Maker Faire. The conference is organized by and for a broad target group; from pupils and students to teachers and school leaders, from researchers to library professionals and businesses.