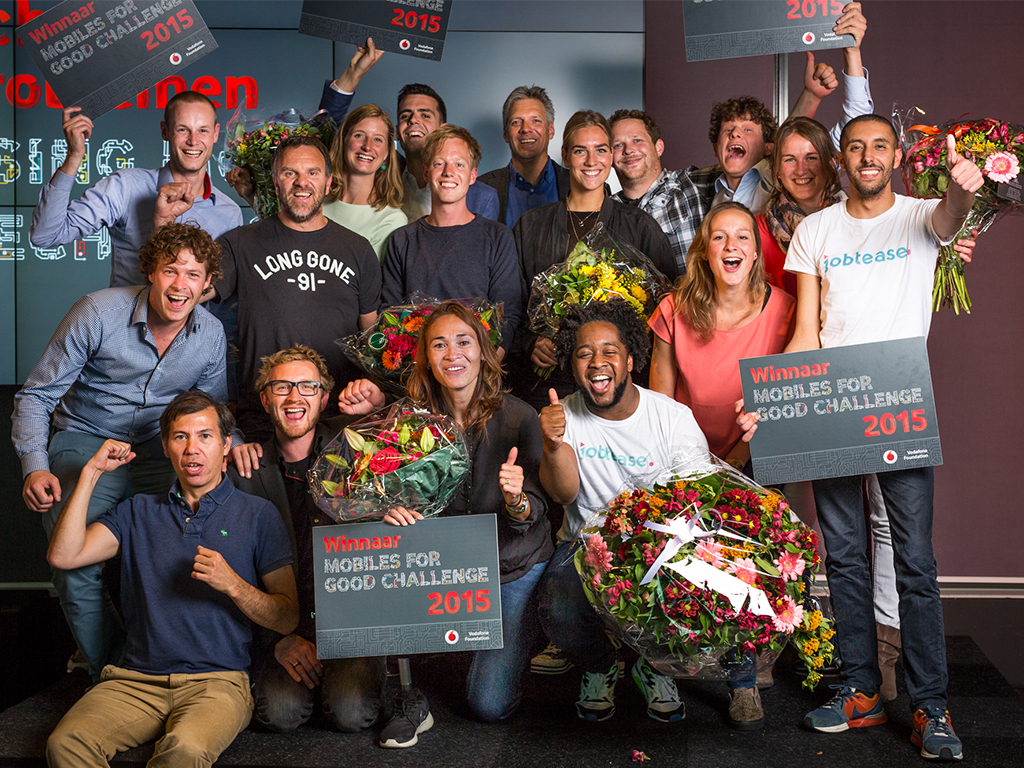 📷 Vodafone Foundation (BY-NC-SA)
After three months of hard working, six Mobiles for Good finalists pitched their prototypes to an audience for the first time. Along with Auke Ferweda (We are reasonable people) and Andre Knol (Innoleaps), I had the honour of playing the role of the critic. I was particularly curious about the impact of the solution, which is (of course) the biggest challenge for most social enterprises. What is the added value for the end user? Which problems are actually solved? And so on.
With the valuable feedback from both the public and the critics, the teams can further prepare for the big day in January: Demo Day. Then they will present themselves to real investors. Good luck in the final stretch - we expect great things from you!