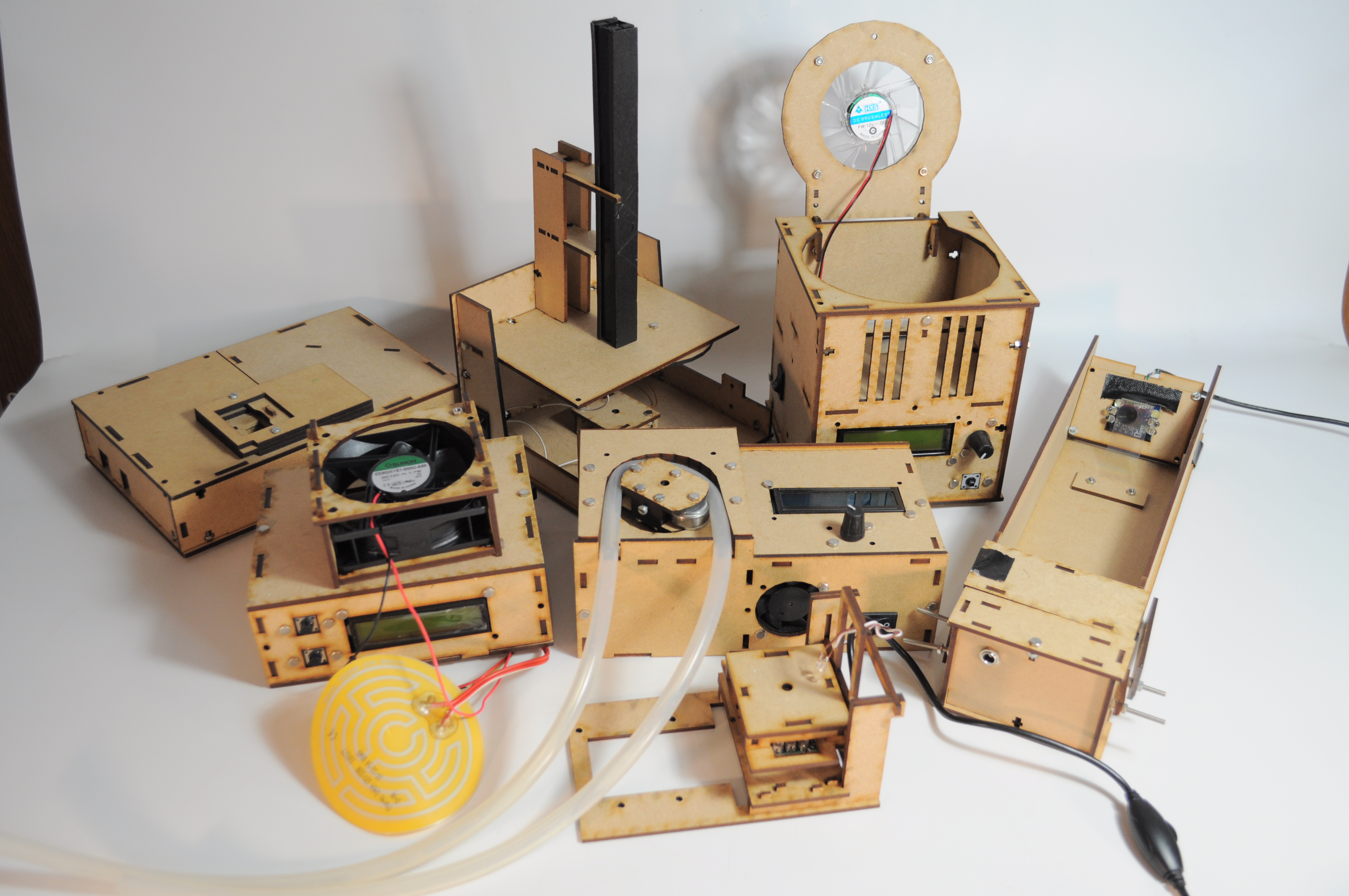 📷 Waag (BY-NC-SA)
The sixth edition of the BioHack Academy is planned for 2019.
The age of personal biotechnology is upon us! Engineers have turned biology in a design discipline and it's now up to us to shape it's applications. After completing the BioHack Academy you can grow your own fuel, food, filaments, farmaceuticals, fragrances, fungi and much more funky bio stuff at home. We'll teach you how to join the bio revolution and build your own biofactory using a Fablab, Maker/Hackspace or other shared machine shop.
Learn all about BioHack Academy #6
Learn how to design, grow and extract your own biomaterials using only open-source hardware you fabricate yourself. Whether it's a new type of bio ink, bio polymer or bio fuel, we'll show you can grow it yourself and share the results with others.
For starters, you may choose a product from our collection, such as violacein (purple dye), cellulose (biopolymer), ethanol fuel (yeast fermentation), spirulina algae (super food), lactic acid (yoghurt), penicilin (antibiotic), kombucha (drink), acidic acid (vinegar), citric acid (aspergillis), mycelium (filaments) and/or tell us about your own living material of choice.