5-3-20 20:00 - 5-3-20 22:00
Waag, Nieuwmarkt 4, 1012 CR Amsterdam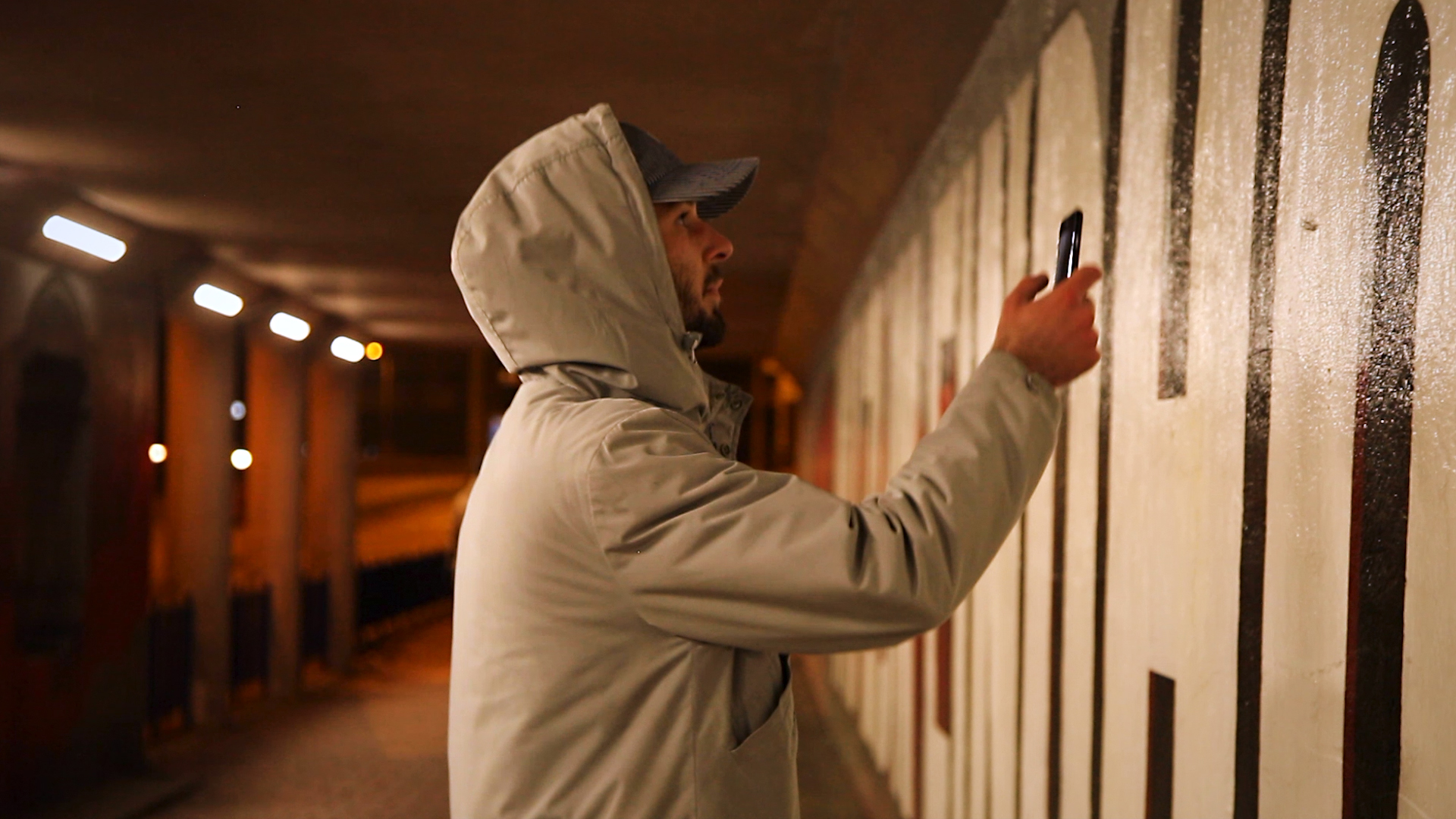 📷 Digital Sprayers/Jonathan Levain (©)
Digital Sprayers is a mobile app (iOS) that turns your phone into a spray can. This new tool and platform allows users to create tags and graffiti in an augmented reality. Digital sprayers can express themselves on the walls of the city and take over other users' tags. Digital Sprayers aims to form a responsive community in which self-expression is encouraged: a reality in which words can be seen by whoever wants to see them.
In his research, Jonathan Levain investigates how political participation and social interaction in the urban space could be improved within our growing digital era. Pointing out the reduced freedom of expression in public spaces, Jonathan has developed a mobile tool that turns your phone into a virtual can of spray paint. By merging augmented reality and a cloud system, he created a platform enabling users to take over the walls of the city and to react to each other like on an urban form of social media.
On March 5th, Jonathan will launch his app in Amsterdam. The evening will be dedicated to create a 'collective wall of protest' - an interactive experience in which the application Digital Sprayers is used to create a digital dialogue. Following the rules of the streets, participants will act and react to eachother on the same surfaces. The Digital Sprayers platform engages visitors in protesting and then challenges the next sprayer, with a main goal of owning the wall.
Take part in the conversation and come experiment with AR to project future scenarios of urban expression!
Limited places are available for this event. Admission is € 5, including a drink.
Please note that the Digital Sprayers app is currently only available with iOS.
Programme:
20:00-20:30 Presentation on new tools for democratic expression by Jonathan Levain
20:30-20:45 Q&A and discussion
20:45-22:00 Creation of the Collective Wall of Protest, with drinks
About Jonathan Levain:
Jonathan Levain graduated as a communications designer from Design Academy Eindhoven in 2019. Based in Eindhoven, The Netherlands, he works on various social topics with a graphic, interactive and digital approach. His practice explores the primal human need to express and interact with society and the living environment, focusing on topics such as sense of appropriation in the public space, or freedom of expression.