11-10-18 20:00 - 11-10-18 22:00
Waag, Nieuwmarkt 4, 1012 CR Amsterdam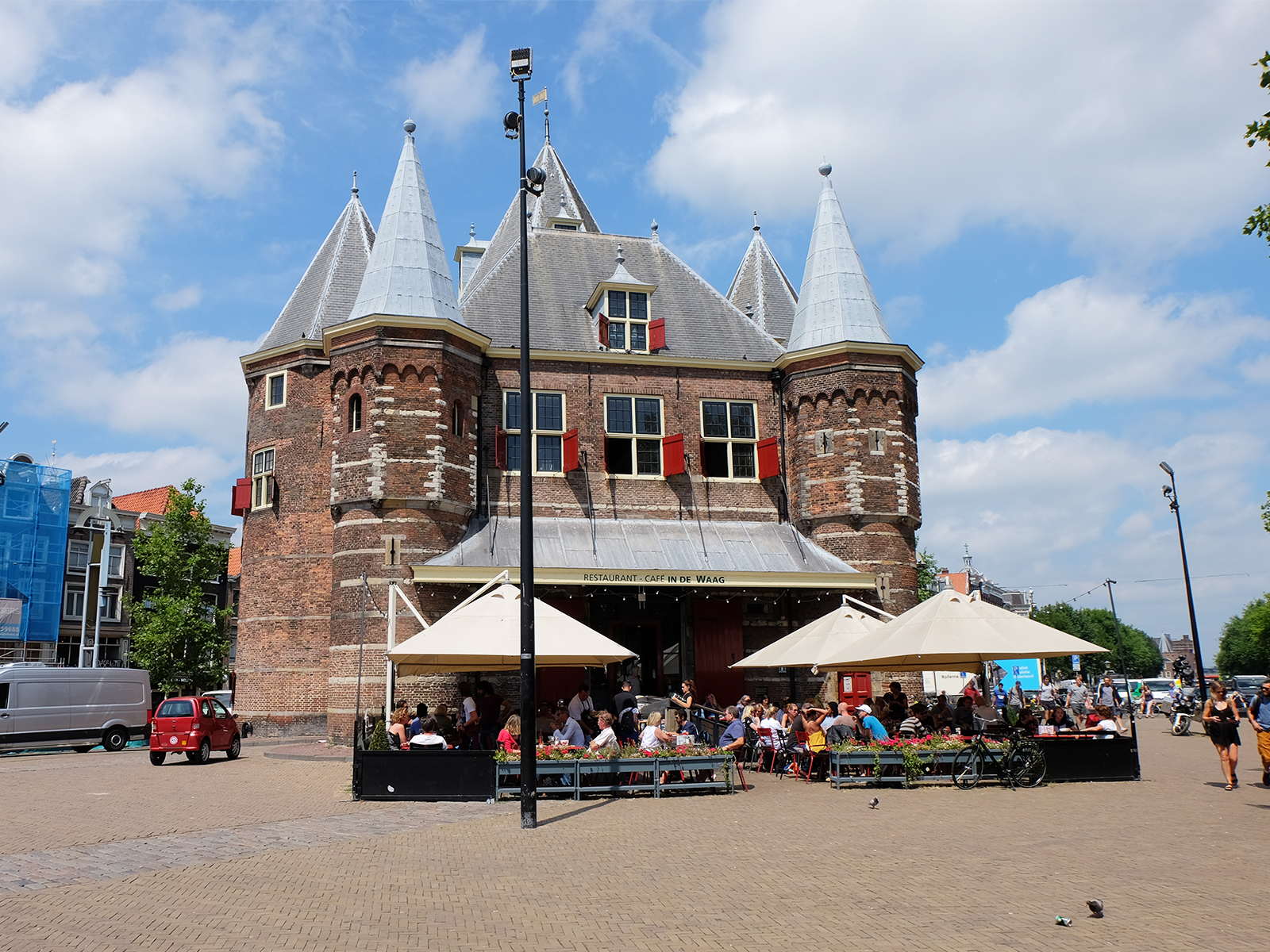 📷 Waag (BY-NC-SA)
Fablab Amsterdam is a place for creativity, craftsmanship and digital experiments, where you can make pretty much anything. As one of the first Fablab's of Europe, it provides tools and machines to build sensors, electronic circuits or 3D-print an array of beautiful products. What would you like to make? During Fablab XL our experts will explain how to use the machines to make your own prototype or creation.
We explain the machines work, show what you can make in a Fablab and tell you about the makermindset and the possibilities of digital fabrication. In Fablab Amsterdam you can work with the following machines: laser cutter, CNC milling machine, 3D printer, vinyl cutter.
"If you can make anything, the question is not what to make but how to make."
Entrance is 5,- (including one drink). Buy your ticket at Eventbrite.
In the Fablab Waag offers a variety of educational programmes on digital fabrication, biotechnology and textile. In collaboration with the Open Wetlab (biolab) and Textilelab experiments are taking place for growing and creating new sustainable materials. Waag offers a variety of academy programmes, intensive courses of multiple weeks on bio-technologie, digital fabrication and new materials.
About Fablab Amsterdam
More then 10 years ago Fablab Amsterdam opened its doors of the very first independent Fab Lab in Europe. The "mother of makeplaces" is not only a place for hackers and nerds who want to play with machines, but a place in which a new vision of design and production technology has changed the role of the consumer rigorously. The consumer became designer and producer at the same time, through accessibility of 3D printers, laser cutters and other machines. Previously these machines were only available to major manufacturers. In addition to the new technology, the new creator's mindset is crucial. Through the connectivity of the Internet, sharing knowledge and transparency in production chains ownership, earnings models and licenses were radically overtaken.
International Fablab network

Fablab Amsterdam is part of a global international network of local labs. The concept of Fab Lab was developed by Neil Gershenfeld from MIT during a class 'How to make almost anything'. It's an abbreviation of Fabrication Laboratory. Since then, Fab Labs have developed into a global network. A Fab Lab is a place for learning and innovation: a place to play, to create, to learn, to invent and collaborate. The network collaborates during the international Fab Academy, a distributed course in digital fabrication from MIT. Students are educated in digital fabrication, develop their own project and share knowledge.
Publications