23-6-18 13:00 - 23-6-18 16:00
Waag, Nieuwmarkt 4, 1012 CR Amsterdam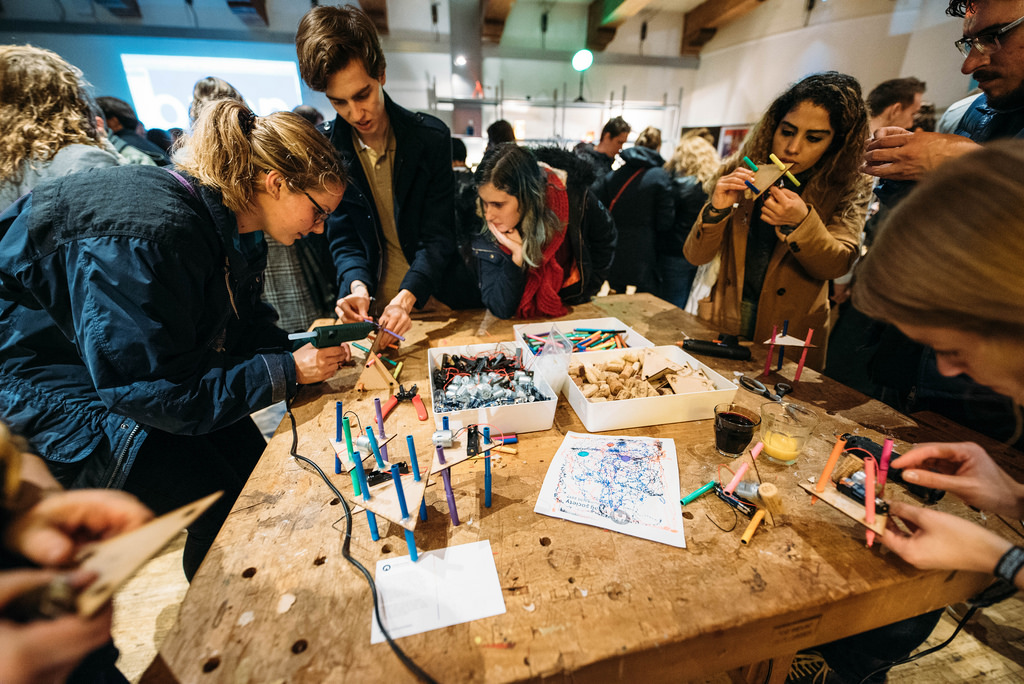 📷 Waag (BY-NC-SA)
Are you curious what our Fablab of Wetlab can mean for you? During this extra open day you can visit the mother of maker spaces! Learn about digital fabrication, the maker movement or discover our biolab, as part of WeMakeThe.City festival.
Fablab Amsterdam is a place for creativity, craftsmanship and digital experiments where you can make almost anything. Want to build your own sensors, do some digital tinkering, 3-D print an array of beautiful products or build electronic circuits? The Wetlab is also open, a laboratory for open-source and creative biotechnology.
Entrance is free with a WeMakeThe.City festival ticket.
Open Wetlab
From 1 - 4 pm. For all ages.
A biolab in the heart of Amsterdam, what is happening there? Discover with which equipment you can test DNA or with which you can grow algae yourself. Take a look through a microscope to examine microorganisms yourself. Bio is now more accessible than ever: you can make the equipment for a fraction of the cost of the 'official' instruments.
We have an expert available at the Open Wetlab to answer your questions.
Kids Make challenge: build your own chain reaction at Fablab Amsterdam
From 1 - 4 pm. This activity is specifically for parents with children.
A can, rope or electronics? What would you use to start a chain reaction? In Fablab Amsterdam we will explore different techniques to start a chain reaction. We will prepare a lot of materials so that you can start making yourself. Our Fablab intern Rutger is there to help you get started.
Want to start building at home? Have a look at this example video on the MakerEducation website. The Make challenge is organised as part of the Maker Faire that takes place in Eindhoven from Friday 28 till Sunday 30 September.