8-6-22 19:00 - 8-6-22 21:00
Waag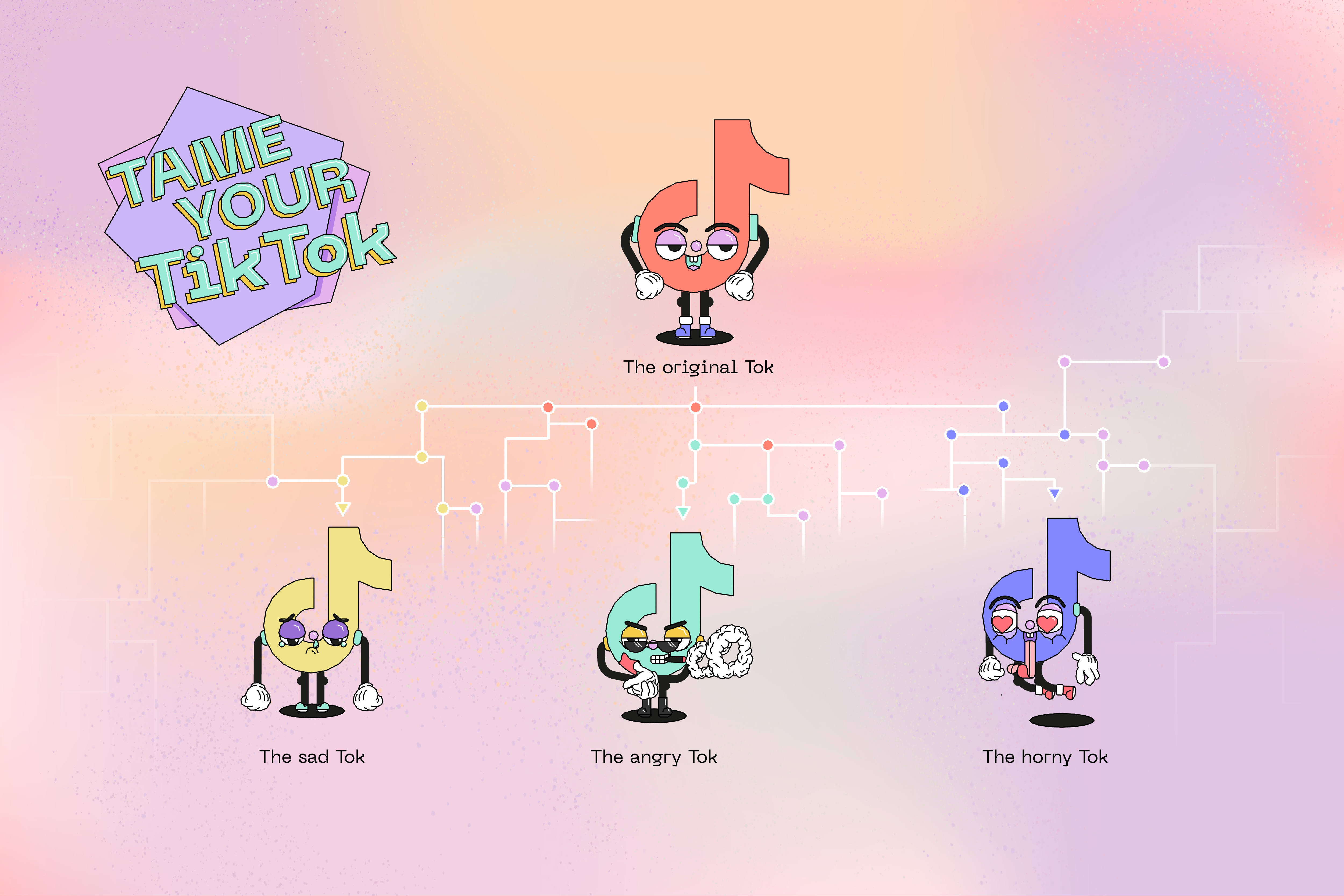 📷 ©︎Tomo Kihara & Lale Welker (©)
Almost everything we see on social media is recommended by an algorithm. What we like and do is subconsciously shaped by what is shown to us through filter bubbles. One could even argue that we are being "tamed" by algorithms. But what if we can tame them?
In this hands-on workshop, participants become the trainers who will tame the recommendation algorithm behind a newly created TikTok account. In the course of the taming process, participants take on the role of a fictional persona, such as a melancholic person and engage with TikTok in a way so that the algorithm will recommend more videos that this persona would like. 
Through the training process, participants will observe how the recommendation algorithm is not transparent and how it can quickly become biased based on the data that you provide. We will also be making critical interventions by using bots.
Some practicalities:
Please bring your laptop if you have one
No TikTok account is required but is a good to have
No coding experience is required for this workshop
A ticket for the workshop includes a drink
About the artist
Tomo Kihara (JP/NL) works at the intersection of play, technology, and society, as an artist, designer and a developer. He creates critical toys that provide a new perspective to complex socio-technical problems in an engaging manner. He holds an MSc in interaction design from TU Delft (NL) and has worked and collaborated with organizations like IDEO, Waag, Mozilla Foundation on several design projects. His projects has been exhibited at places like the Red Dot Design Museum in Xiamen and the Victoria & Albert Museum in London.
Artsformation
This workshop is part of the European project Artsformation, in which Waag investigates the role of the arts in this digital transformation. How can the arts help translate social challenges into opportunities for everyone? How can we ensure that everyone can participate in this 4th industrial revolution? And how do we translate artistic knowledge and expertise to shape policy and the future at large? As is often the case with major societal change, the Arts play a crucial role. They can paint a picture of the future, reflect on current friction or help to understand abstract concepts.
This project has received funding from the European Union's Horizon 2020 research and innovation programme under grant agreement no. 870726.