20-12-18 16:00 - 31-12-18 23:00
Waag, Nieuwmarkt 4, 1012 CR Amsterdam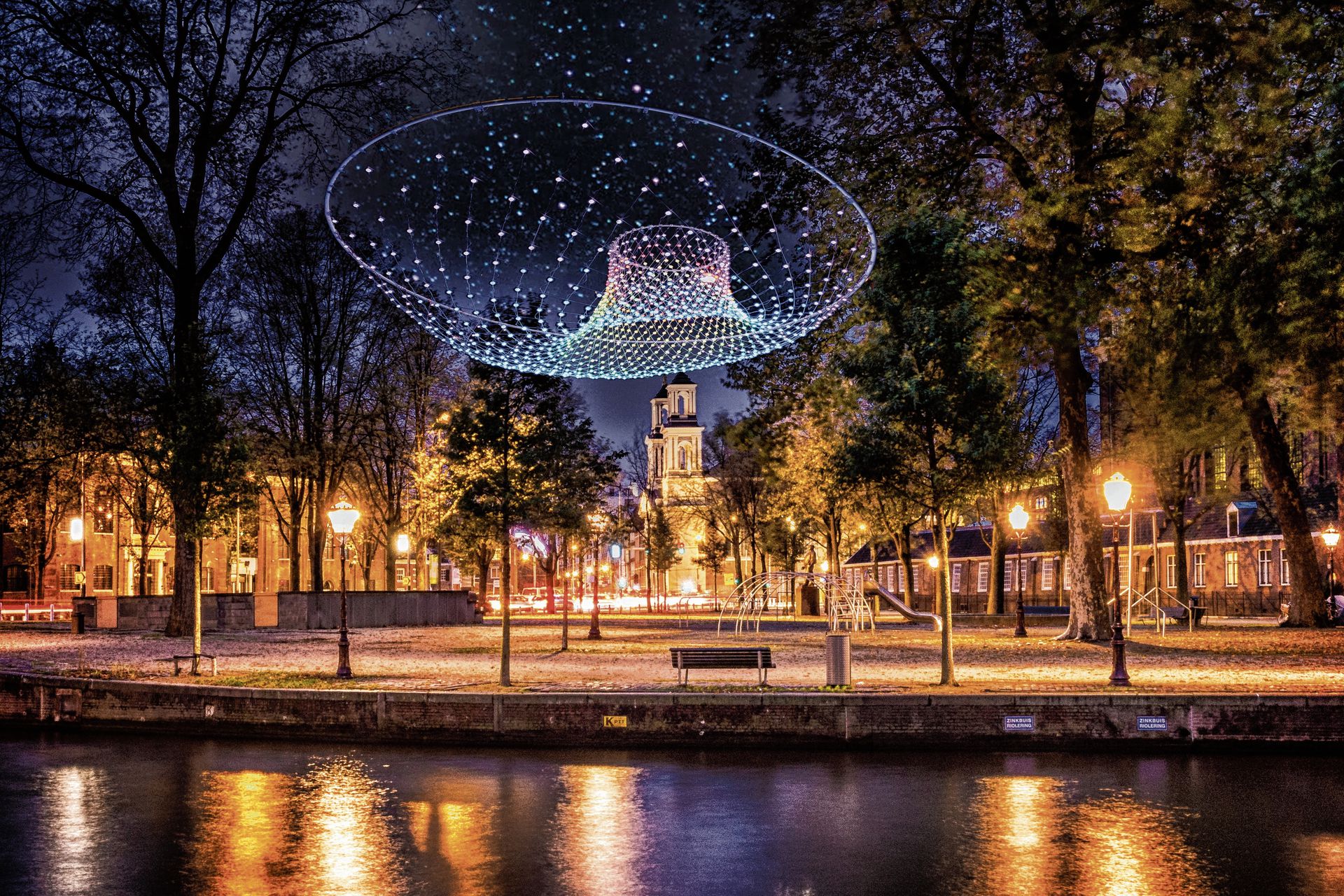 📷 Willem Prins photography (BY)
During the Christmas and New Year period from 20 December 2018 till 10 January 2019, there will be no Thursday evening programme in the Waag and no open day at Fablab Amsterdam.
We will resume our weekly Thursday programme on 10 January 2019!
Alternative: visit the Amsterdam Light Festival
From Thursday November 29 until Sunday January 20 the light festival can be seen again in the city, in a circle around the center. Newspaper NRC wrote about the festival:
Light artworks adorn the Herengracht during Amsterdam Light Festival, and elsewhere they also illuminate the city: the Scheepvaartmuseum, the Hortus Botanicus, the Oosterdok. The seventh edition of the Amsterdam Light Festival consists of 29 artworks inspired by light, varying from luminous, floating foals of dandelions above the dark canal water (Light a Wish) to a radiant eye entitled Night Vision. Or a ghostly blue pavilion that sails on the water not far from a mobile cloud that consists of thousand LEDs, Parabolic Lightcloud, near the Waterlooplein. And watch out who has spider anxiety: on the bridge over the Herengracht at the Reguliersgracht, the big monster spider, like a nightmare. Spider on the Bridge is the work of art, by the artists' collective Groupe Laps made of a thousand lamps that seem to tear together - like thousands of spiders.
More information: www.amsterdamlightfestival.com.