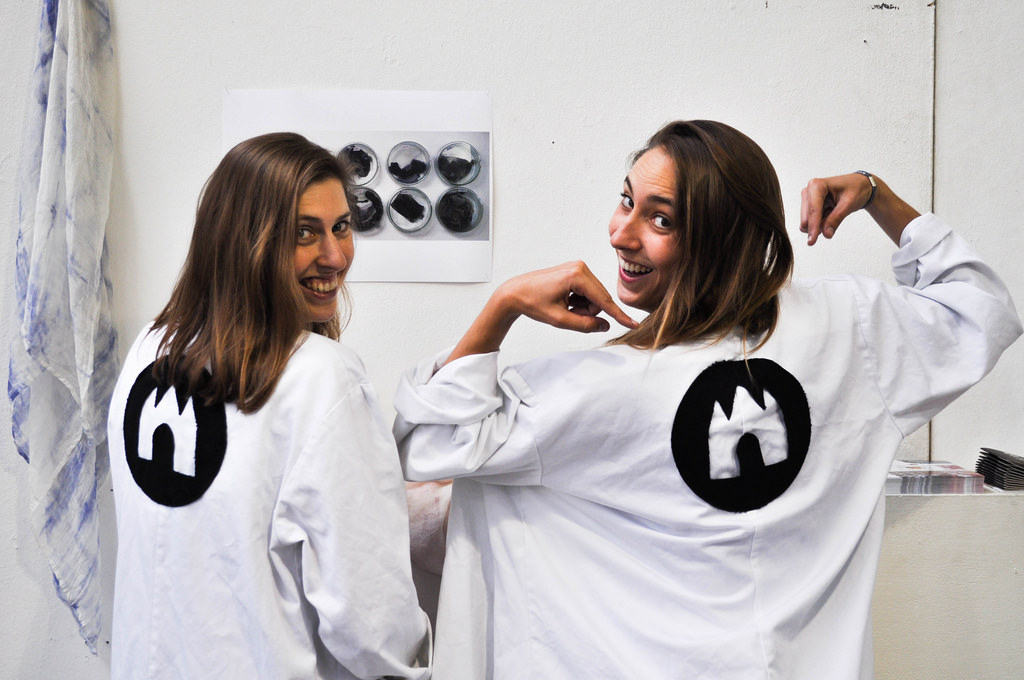 📷 Waag (BY-NC-SA)
What does our health care system, the economy and our digital heritage look like in the future? How does technology impact our society and which questions should that raise with us?
Waag's main mission in 2018 will remain to raise and discuss these issues. We want to be a catalyst and offer innovation and solutions in these areas, together with citymakers, artists and scientists. If we were able to create a new society on a new planet, what would it look like? We believe that a new value system, such as the commons, where people and their environment are at the centre, will allow us to take ownership of technological developments and create an open, fair and inclusive world that we long for.
Our focus will be on creating substantial impact with projects that are on the forefront of critical making, research in art, diy biohacking and the future of sustainable care.
Maker education and creative learning methods will receive more attention: in collaboration with OBA (public library of Amsterdam) we'll launch new makerspaces and offer our Fabschool programs to schools and children, so they will become familiar with the so-called '21st century skills'. There will be a national Maker Faire in September with a special congres inviting renowned international speakers that will share their knowledge with educators and school board members alike. You will enter the event as a visitor, but leave the event as a maker. Of course, we will be participating during Museumnacht 2018 again, as last year's edition was a big success, and there will be a number of other public activities coming up as well that underline our core themes.
In the upcoming Dutch municipal elections we will further explore the impact of technology on our society and the need for new policies. But as our system of healthcare is also under pressure, healthcare and managing health as well as sickness, becomes even more relevant as a topic of discussion. We're involved in projects researching healthy food choices for youngsters and we're exploring the possibilities of eHealth in managing and prevention of chronical illnesses.
If we zoom out from people to the city, we're involved in a number of European pilots to co-create a better and more sustainable living environment for its citizens with the help of technology, such as sensors and apps. Our public programme, which also entails our Fablab, will concentrate on a weekly programme on Thursdays (afternoon and evening). Details around this will follow soon.
In 2018, both our website and our visual design will get a new look and feel, reflecting the four most important themes of Waag: make, code, learn and care. Together with our community of makers, artists and scientist, these themes are at the core of our mission to take steps towards realisting that actual Planet B, but here on earth. How will we get there? If you take a look at our past activities in 2017, you'll find we are closer than you might think.