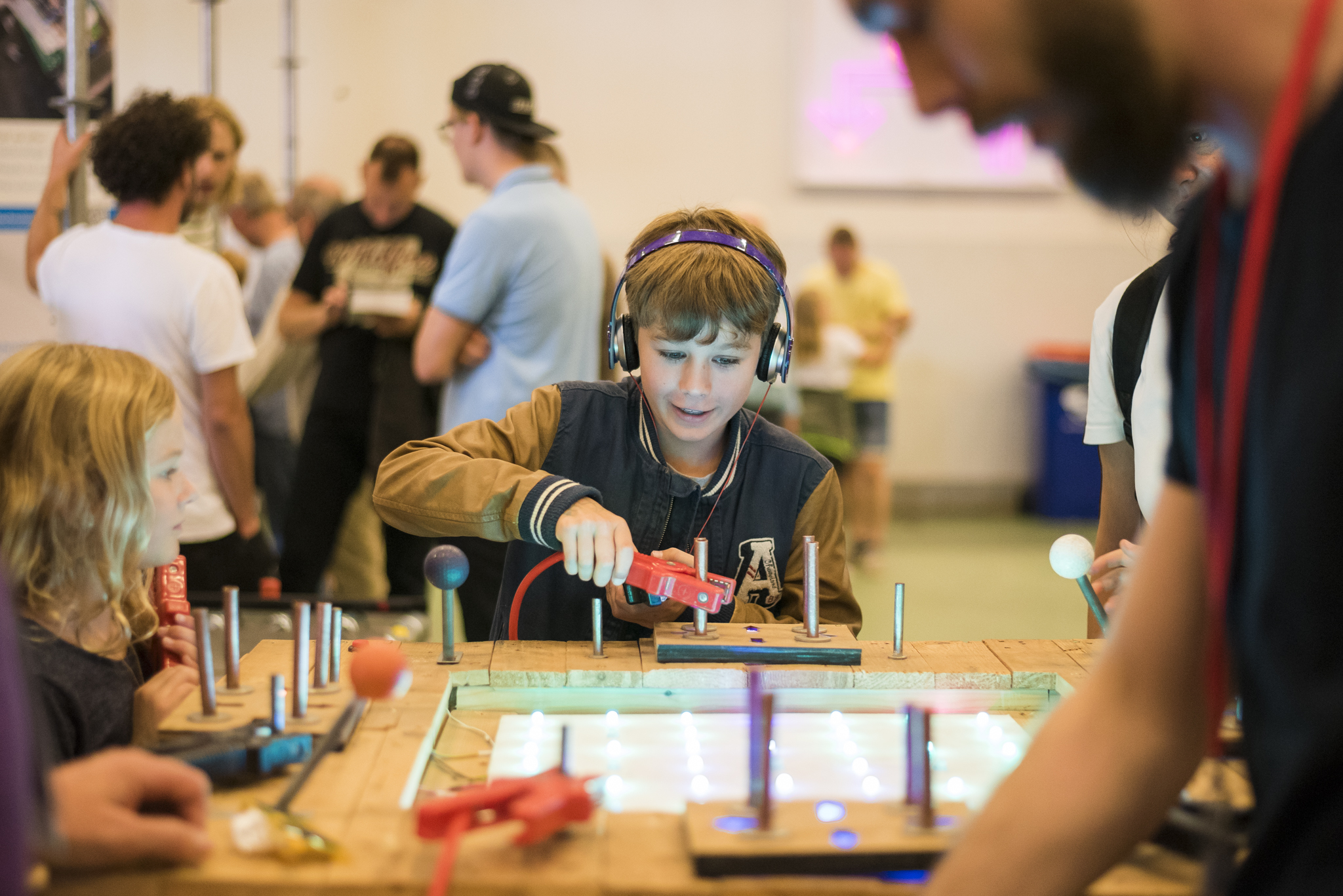 📷 Eindhoven Maker Faire (BY-NC-SA)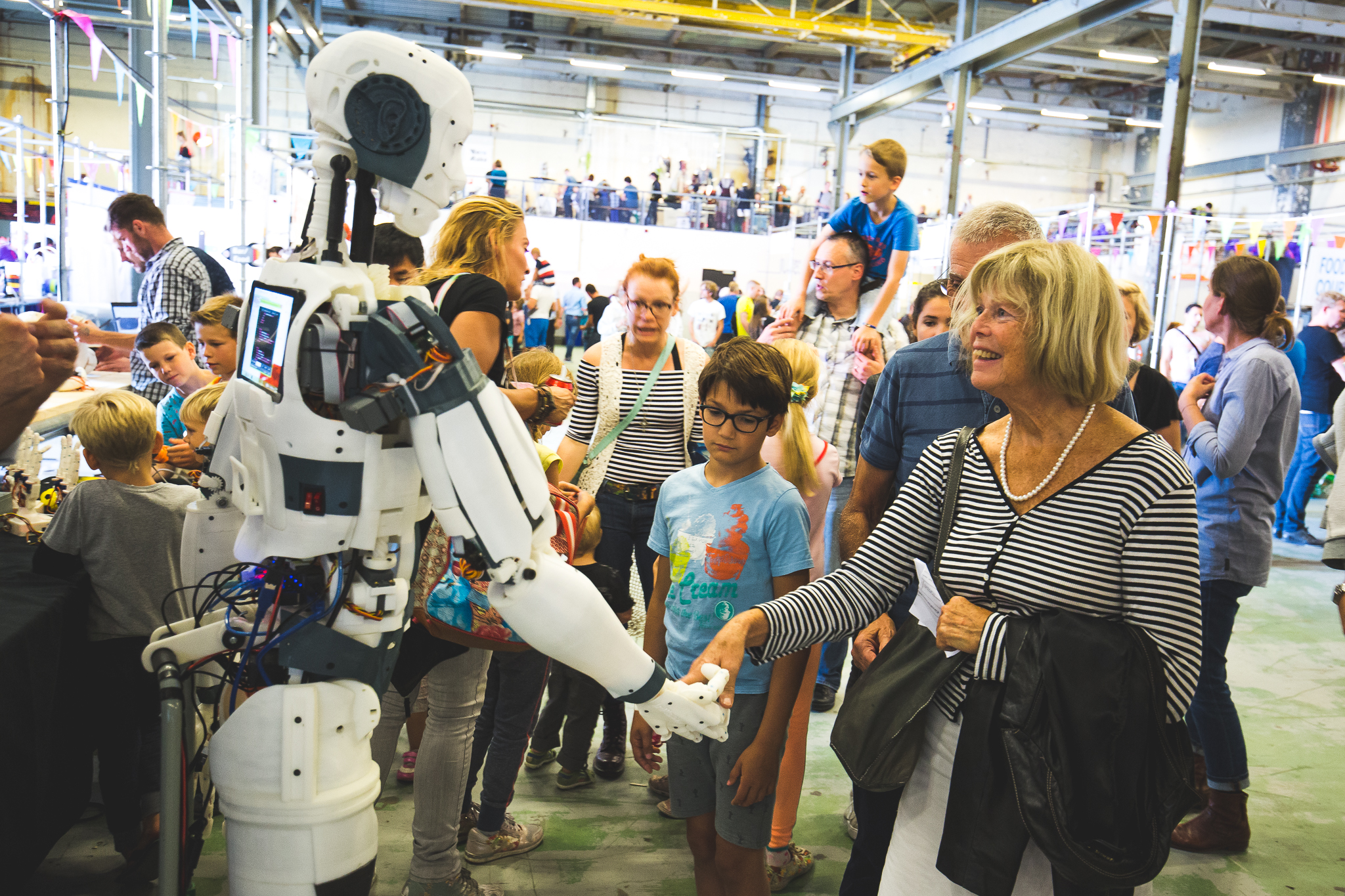 📷 Eindhoven Maker Faire (BY-NC-SA)
From September 28 to September 30, the largest Dutch Make Festival takes place in Eindhoven. For three days we give the best of the maker education and the Dutch maker movement a stage. Discover what more than 250 creative makers have to offer, go to work during a DIY workshop or visit a master class by an international speaker for inspiration about maker education.
Friday 28 September FabLearn educational conference
The festival will kicked off on Friday, September 28th with the first Dutch FabLearn conference. The event invites people from education, policy and science to get acquainted with creative education and to exchange experiences. The aim is to create creativity, new technology and a permanent place in education and to give each child the chance to discover the inventor in himself. Together with innovative professionals who shape the world of tomorrow with hands, head and heart. The educational program is provided by MakerEducation.nl and FabLearn, an initiative of Stanford University. In the context of this event, a maker challenge was set out at schools and vouchers were issued to the education for a visit to a Fablab in the neighbourhood.
Information and tickets FabLearn
Saturday 29 & Sunday 30 September Eindhoven Maker Faire
Subsequently, there will be a national event for young and old on Saturday 29 and Sunday 30 September. Eindhoven Maker Faire is a family-friendly festival that has been visited by more than 10,000 people in recent years. During this festival, invention, creativity and ingenuity are central. You can get started with 3D printers, making and controlling robots, upcycling, making food, hacking, building installations and participating in workshops, master classes and meetings. From entertainment to installations, everything is homemade.