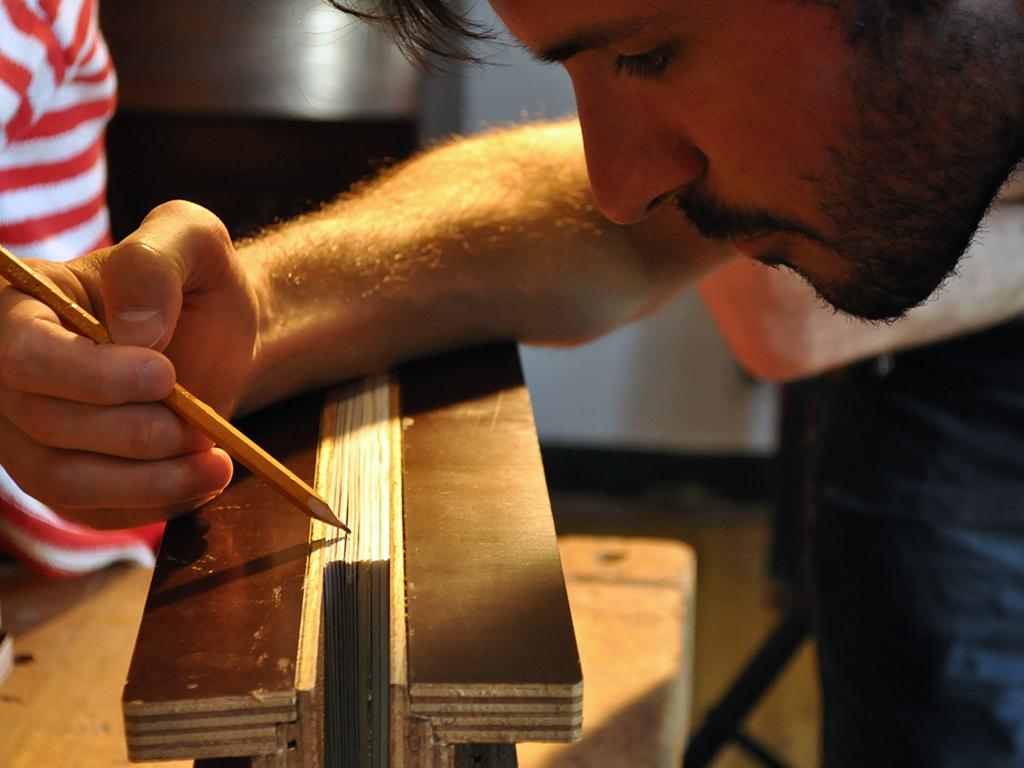 Fab Night #2 - Designing and making your own sketchbook
Many people might have a sketchbook in their bag. You could easily buy one in a shop, but it's more fun to be creative and make your own!
After the first Fab Night on making kalimbas, this time we focused on bookbinding with a machine to make your own beautiful sketchbooks. This idea initiated from Cecilia Raspanti and Victor Brangoleau. Victor has already done a lot of experiments with bookbinding and laser engraving on paper. The spirit of sharing the experience is also what the Fablab wants to bring people.
First, Victor introduced us to some nice references on bookbinding and cover design. After that, people started brainstorming on the different ways of making their own sketchbook, while at the same time enjoying a yummy homemade penne al pesto, and some beers. From Victor's introduction one could learn the different ways of binding by glueing, stitching, and stamping papers. He made the nice bookbinding machine with the CNC milling machine, in order to keep the edge of ream completely flat and it also makes the glueing a lot easier.
Through the combination of the old craft of bookbinding by hand and modern digital fabrication with machines, people discovered how simple ideas can be applied on binding and designing the cover with the laser cutter and vinyl cutter just by playing with layers and colors. Everything was made by ourselves: from the food to the bindings and even the printed papers. Combined with the relaxing atmosphere - that is how to enjoy learning and making things together at Fab Night.