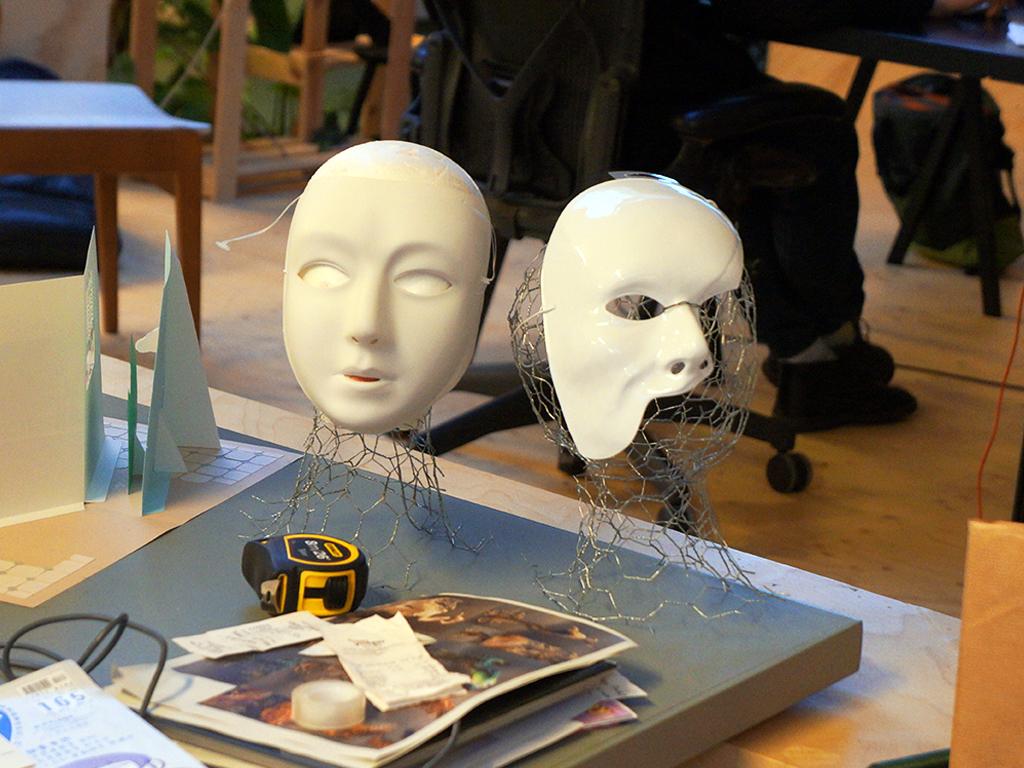 We visited Mandy Smith, paper artist, in her Amsterdam workspace. Amongst Random Studio's 3D designers, tech equipment and hip studio space the designer stands out. Not only because of her physical appearance but also because of what she's working on: a three meter high paper guillotine. An art installation that makes us experience the fear of anticipation of being beheaded. Mandy asked advice from Fablab Amsterdam for the execution of the installation. Paper Cuts will make its debuts at Waag on March 1st, after which it will travel the world.
She tells us she has always been fascinated by "dark" fairytales, even though she usually creates light and happy work. She wants to explore this mix of materials and function, to see the people's reaction to her work. And experience true interaction - visitors will be photographed when their head is on the chopping block, and these images will feature on a website. Her partner in crime, Hal Kirkland, will mostly be working on the interaction part. Together, they document fear.
We see the sketches, the drawings, the strips of white paper. The guillotine will be big, almost too high to be built in the studio. The wood frame is already being constructed, and parts of the paper "cover" can be seen. The white paper is torn in places, to give the big structure a more airy feel. Mandy is an expert on guillotines. She explains how it was he first machine designed to kill efficiently on a big scale. Even though it's said to be painless, this has never been proven. Strangely, looking at just parts of this classically shaped guillotine gives us an eerie feel. The miniature version, including the blade, is terrifying and beautiful at the same time. Striking, and a guilty pleasure, like a true paper cut.
Entrance of the installation on 1 March is free.