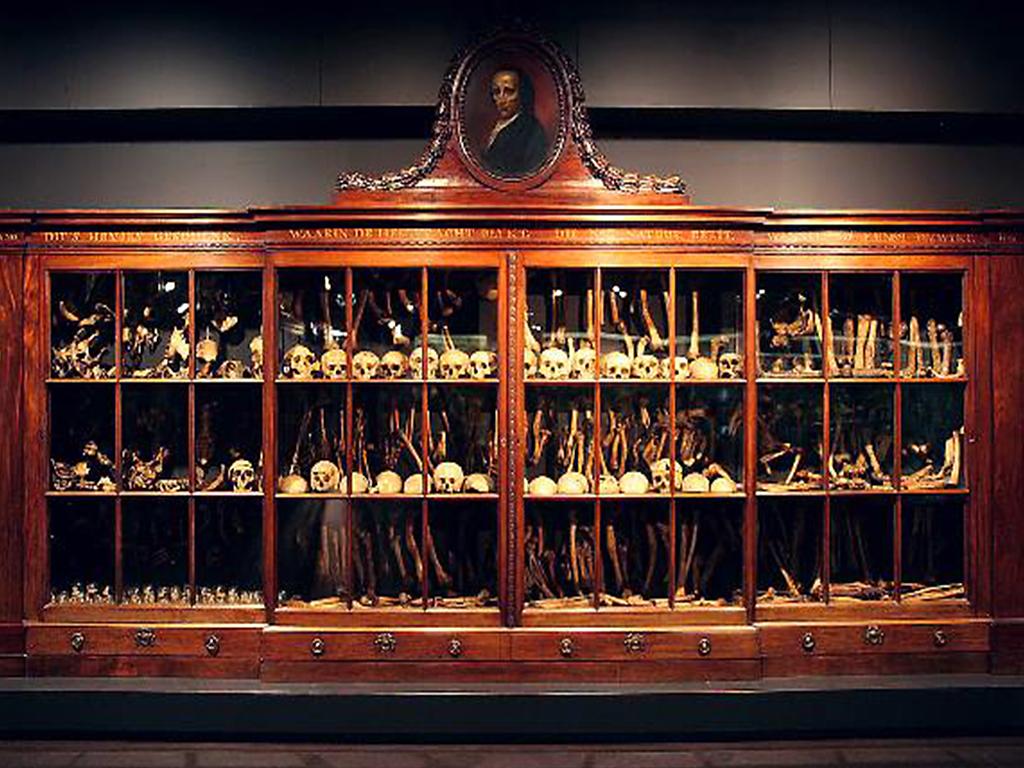 2016-04-15T19:00:00+02:00
2016-04-17T16:00:00+02:00
The Amsterdam Weekend of Anatomy 2016
The opening night of the 3rd Weekend of Anatomy in Amsterdam will be in the historical Theatrum Anatomicum of the Waag building: 'The anatomical preparation of the future', on Friday 15th April 2016.
This 15th-century building operated as anatomical theatre between 1691 and 1869. Famous Dutch anatomists, such as Frederik Ruysch, once conducted their dissections here. Today the Waag is home to the Waag, institute for art, science and technology. Waag is co-organizer of this opening event, that will focus on the following query: in a world that becomes more and more digital, and where natural biodiversity is declining and synthetic biodiversity exploding, what is the future of conventional anatomical collections? And what novel approaches to the anatomical preparation might be imagined? These questions will be debated using 'Herman the Bull', the Netherlands first transgenic mammal, as a starting point. Geneticist Paul Krimpenfort will talk about how Herman was created, while taxidermist Ellen Marcellis will tell us about how it became a specimen and what taxidermy decision were made.
On Sunday 17th of April, there will be a special tour to the Waag in the programme, from 2pm to 5 pm.
About the Weekend of Anatomy
Museum Vrolik (Amsterdam's anatomical museum) & Brooklyn's Morbid Anatomy Museum are proud to present the third edition of The Amsterdam Weekend of Anatomy: a weekend devoted to the wonders of anatomy from April 15th until the 17th 2016. During these days Museum Vrolik will be open to the public for exclusive events, showcasting its phenomenal and historical collection of anatomy, teratology, natural history and curiosities. 
Highlights this year will include the opening event in the old anatomical theatre space in the Waag; an anatomical drawing class by medical illustrator Marie Dauenheimer; a unique workshop in wax modeling with sculptor Eleanor Crook; a visit to the Amsterdam University Library's Special Collections to see a special selection of their large collection of rare anatomical and pathology books; a guided visit to the Funeral Museum 'Tot Zover'; unique lectures, demonstrations and backstage tours.