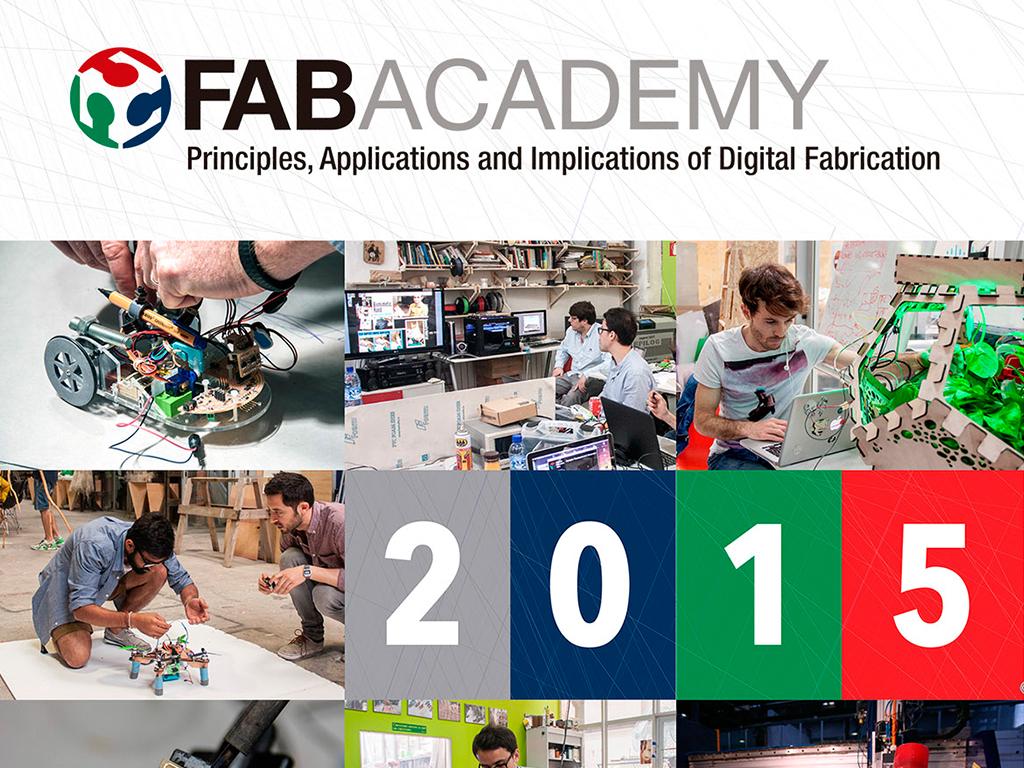 2015-01-28T15:00:00+01:00
2015-01-28T15:00:00+01:00
Fab Academy 2015
On January 28th, the 2015 edition of the Fab Academy will start with the first lesson of this series. Waag's Fablab is one of the sites of the distributed lessons in digital personal fabrication. Again, several students will be trained and coached by Fablab Amsterdam, both on location and on distance abroad.
The next 5 months are going to be full of new learning experiences, and trials and errors!
​Class schedule 2015
principles and practices, project management (Jan 28)
computer-aided design (Feb 4)
computer-controlled cutting (Feb 11)
electronics production (Feb 18)
3D scanning and printing (Feb 25)
electronics design (Mar 4)
embedded programming (Mar 11)
computer-controlled machining (Mar 18)
molding and casting (Mar 25)
break (Apr 1)
input devices (Apr 8)
output devices (Apr 15)
composites (Apr 22)
networking and communications (Apr 29)
mechanical design, machine design (May 6)
interface and application programming (May 13)
applications and implications (May 20)
invention, intellectual property, and income (May 27)
project development (Jun 3)
project presentation (Jun 10)
More information is available at fabacademy.org.