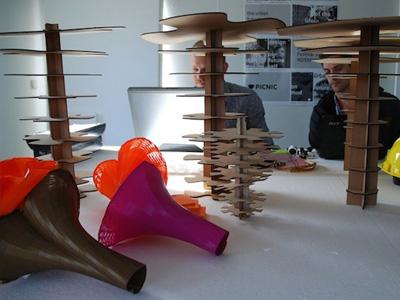 2012-08-24T18:00:00+02:00
2012-08-24T21:00:00+02:00
Shapeways User Meetup
A Shapeways User meeting will take place on August 24th at Fablab Amsterdam, which is an awesome location in the heart of Amsterdam full of 3D printers, laser cutters, a HUGE milling machine and all kinds of user-created models.
The programme:
First, the FabLab people will take a moment to welcome you to their place and explain what a FabLab is.
Next, 2 community members can give a short presentation (strictly 10 minutes each) on their Shapeways project.
After that, we'll all have drinks and talk 3D printing!
When?
Friday, August 24th, 2012, form 19.00 - 22.00 hrs
Where?
De Waag, first floor, Nieuwmarkt 4, 1012 CR Amsterdam
See you there, and don't forget to bring your 3D printed models!