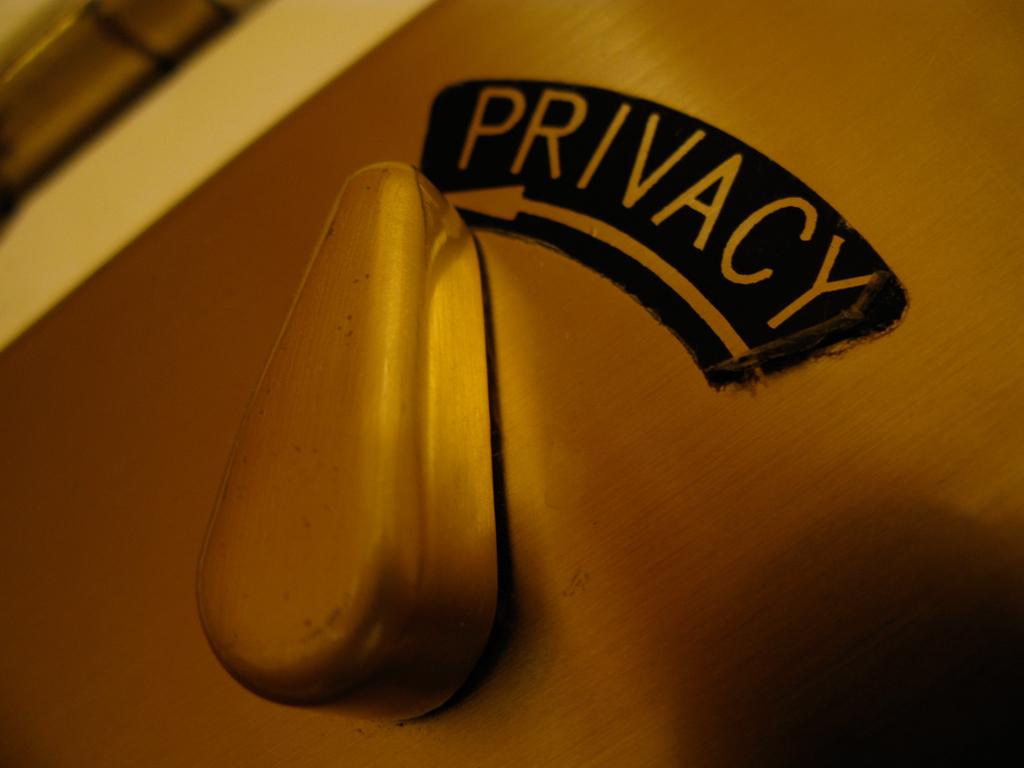 Leaving WhatsApp and the pursuit of fairer technology
Last week, I started to get a flurry of notifications that contacts in my phone were suddenly available on Signal – old university friends, my neighbor, and even the owner of a bar that I (used to) frequent.

I've had Signal for about a year. I had been encouraged to download it by some colleagues who I consider to be 'in-the-know' on matters of privacy and technology. Mostly, my address book there had been relatively limited to other Waag employees and a few international friends and family who I had specifically lobbied to download the app so that we could stay in touch.

What gives? Why is Signal suddenly being adopted by people outside of the 'open -source tech' bubble?

Backlash to WhatsApp's new terms of service
WhatsApp – the (for lack of a better term) 'commercial equivalent' of Signal, which is owned and operated by Facebook – recently announced new terms of service. As Bloomberg summarises, 'WhatsApp is now reserving the right to share data it collects about you with the broader Facebook network, which includes Instagram, regardless of whether you have accounts or profiles there.' 

These changes are being challenged by courts in various EU countries, and the precise outcome and extent of this sharing is not yet fully known. Authorities in Ireland, home of Facebook's European headquarters, maintained that privacy changes would not affect EU users, as WhatsApp has publicly claimed (with the caveat that EU users would have to accept new terms nonetheless). Italy, however, has raised the issue to the European Data Protection Board, noting that the privacy update's unclear language does not sufficiently inform users of data choices in compliance with GDPR. A recent article in Politico reports that WhatsApp could face up to €50 million in fines for GDPR violations.

 The response to WhatsApp's privacy changes isn't limited to Europe:
    •    In Turkey, Erdogan's media office announced they will be switching to BiP when providing information to journalists, with one government official noting the 'distinction between EU member countries and others' regarding consent options. The switch to BiP (which is owned and operated in Turkey) is part of a larger trend of countries nudging their citizens towards domestically controlled platforms, and begs the question: What data can the Turkish government access from BiP? 

    •    India (WhatsApp's largest market) proposed that WhatsApp withdraws the new privacy changes. 'The choice and autonomy of citizens' were cited as driving concerns, specifically with regard to opting out of data. The proposed withdraw also states that Indian citizens have less data control on WhatsApp compared to European citizens.

    •    Around the world, WhatsApp has lost millions of users who have switched to alternative messaging services like Signal and Telegram.


Ouch. It's impossible to know exactly why the backlash is happening now and in response to this policy update, but it seems fair to say that people are fed up with being spied on and having their data shared, especially when the perpetrator is Facebook. It goes to show that when a seemingly safer, more private functional alternative is available to a popular status-quo surveillance technology, people are willing to make the switch - although the question of why now remains. 

WhatsApp vs. Signal: should we demand more?
WhatsApp uses the same technology as Signal to encrypt calls and messages end-to-end. One benefit of Signal is that it also encrypts the metadata, and (importantly) doesn't share that metadata with anyone (including Facebook). Signal is also open source, and its proponents argue for its superior security as compared to WhatsApp. But is Signal as good as it seems to be in terms of privacy, security, and users' interests? Or should we demand more? 

Signal does indeed store some user data centrally, like a user's phone number, and will temporarily store certain messages that have been sent but not yet delivered. Signal can also access your contacts to let you know who has the app and who doesn't. So while it is a better alternative to WhatsApp, we can still conceive of a better messaging service that is more decentralised and localised: a service that does not require us to share our personal details with a company; that is not restricted to its own user base, but is interoperable (like a telephone number); that allows people to granularly (precisely) and dynamically (revocably) consent to what data is shared and under which conditions; most simply, we can imagine a service that allows people to choose the level of control they have over their own messaging. 

As one of my hacker-friends eloquently summarized: 'Now that signal is no longer cool, maybe we should switch to something decentralized? Matrix?' The jury is still out on this one, but it does remind us of Metcalf's Law – essentially,that the value of telecommunications services and social networks is proportional to the square of its number of users. So as we do find better apps, we can add to their value by using them, and by encouraging others to do the same. Perhaps it's best to not think of Signal as the end of the road, but as an intermediate step. Services that allow people to host and control more in terms of an open, interoperable protocol  would be preferable; for now, Signal has the solid technology and growing user base that make it a viable alternative.

'Luck is where preparation meets opportunity' – that's what my dad always says. In the case of Signal these past few weeks, it seems true. Signal was prepared, with functional technology, a significant existing user base, and increasing visibility (aided by celebrity endorsements from the likes of Edward Snowden and Elon Musk). The catalyst, though – WhatsApp's new privacy policy – was out of Signal's control. In this way, Signal was lucky – prepared to answer to the opportunity when it arose. 

About DEPS and Waag
In the DEPS project, Waag uses the public stack as a method to conceive of and build Digital European Public Spaces – not just messaging services, but for our broader digital living environment. In the coming months, we will continue to explore options for better technology and provide pathways forward. Learn more about the Public Stack, or join us in our efforts to build digital spaces based on shared values, where people can experience technology as citizens rather than consumers.