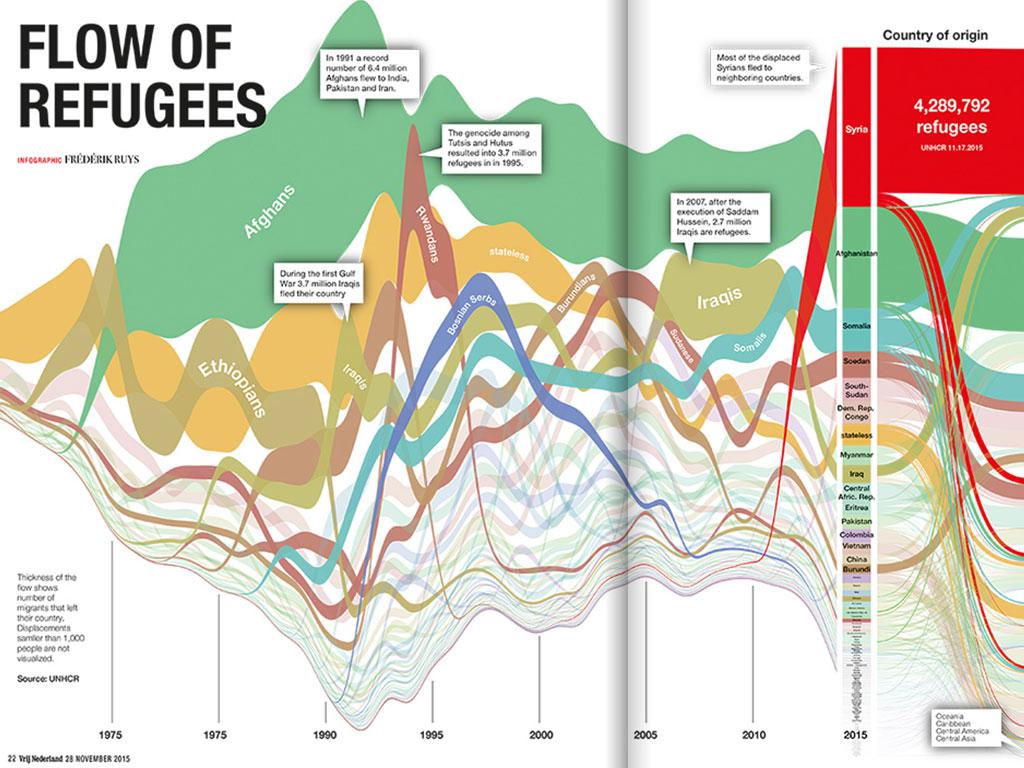 2016-11-01T19:30:00+01:00
2016-11-01T19:30:00+01:00
Big, Open & Beautiful #12: The story behind data
App developers and designers of data visualisations play a crucial role in making data widely available and also help to tell the stories behind the data. How do they work? How do they arrange their datasets? Which decisions are central to the process? How do they avoid suggestive interpretations and untruths?
We produce and collect enormous amounts of data on a daily basis. Digits that say something about our society, our businesses and the environment. Think of crime rates, the weekly routes of garbage trucks and traffic statistics. Data in itself doesn't reveal much. Only by comparing different datasets, stories are being discovered and conclusions can be drawn. Raw data is often hard to decipher. Only specialists are able to find relevant information amongst these data. Infographics and useful apps can make raw data more accessible.
Speakers
Frédérik Ruys is information designer and data journalist. His most recent project is VPRO's television series 'Onzichtbaar Nederland' (on the invisible side of The Netherlands) to be broadcasted soon. For this series Frédérik is in charge of the data visuals and animations. Frédérik Ruys was co-founder of the Infographic Congres and owns, together with his partner Chantal van Wessel, the bureau Vizualism.
Ruiter Janssen is freelance designer and won in 2015 the BNO Infographic of the Year award on his data landscape Sugar overflow. He has created a great amount of graphics for NRC and nrc.next. And works together with Kim Raad as graphics and information designer at Stibbe.
Jeanne de Bont works at Philips Design in Group Innovation as Creative Lead Data Design. The goal of this team is to explore big data and create meaningful solutions for people. They mainly work in the fields of digital health and smart cities. Jeanne focuses entirely on coded design based on data, also known as data visualization.
About Big Open & Beautiful
'Big, Open & Beautiful' is a series by Waag and Pakhuis de Zwijger full of inspiring speakers. Each session we will discuss another aspect of open data, big data and data visualization.