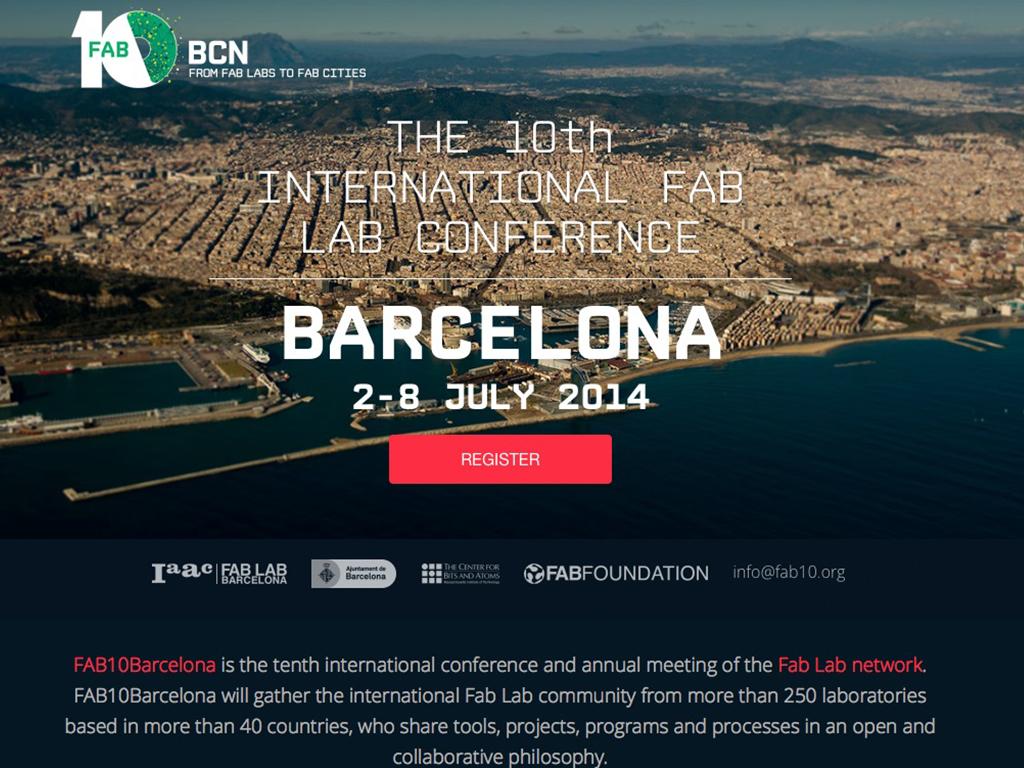 2014-07-01T23:00:00+02:00
2014-07-07T23:00:00+02:00
FAB10 Barcelona
FAB10Barcelona is the tenth international conference and annual meeting of the Fab Lab network. FAB10Barcelona will gather the international Fab Lab community from more than 250 laboratories based in more than 40 countries, who share tools, projects, programs and processes in an open and collaborative philosophy.
Alex Schaub (Fablab Manager) will visit the FAB10 conference and give a presentation about the developments at Fablab Amsterdam. Aside from the conferences and Fab Lab tours, there will be an assortment of activities that you can get involved with. This year even a Fab House will be build! During the weekend, the Fab Festival will bring together members of the Fab Lab community, the innovative local community and the general audience, in a party devoted to digital fabrication.
Frank Kresin (research director) speaks at the conference on the topic of the Smart Citizen programme in Amsterdam.
More information and the full programme at https://www.fab10.org/