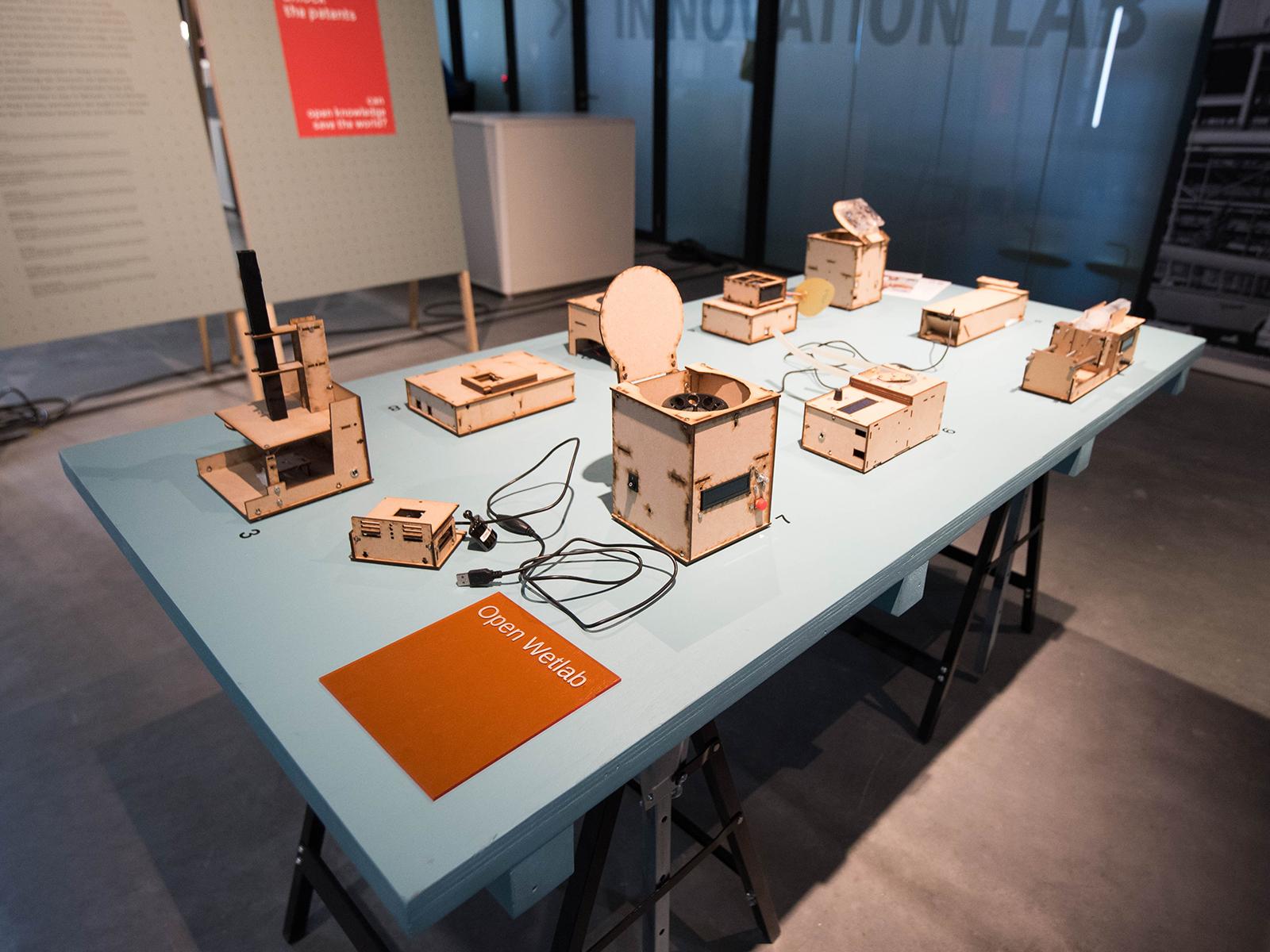 2019-04-05T10:00:00+02:00
2019-04-14T20:00:00+02:00
Waag @ Milan Design Week 2019
At the Milan Design Week, Waag will be present at the exhibition 'Design Collisions' at Cascina Cuccagna, curated by Laura Traldi. We will show some of our work highlighting our Public Research in the form of Maker culture, our Smart Citizens Lab and MakeHealth Prototyping.
Furthermore, our TextileLab will present work at the WORTH Partnership Project, an initiative funded by the COSME programme of the European Union that aims to encourage the development of highly innovative products related to design and creativity.
About Design Collisions
Design is, by nature, the discipline that creates relationships: between people and objects, technologies, environments. In a world dominated by divisionist, nationalist and tribal narratives, could design play a role in proposing viable alternatives?
The Design Collisions exhibition starts from the belief that the answer to this question is yes. And that design can, by activating collective intelligence, become a political gesture and offer sustainable strategies to tackle contemporary issues – that are global, connected and cannot be solved in isolation.
At the Cascina Cuccagna in Milan - a sustainability hotspot for years - and during the Fuorisalone - the great collective moment dedicated to creativity - Design Collisions stages projects developed by communities for communities, proposing recipes to mend the divisions that afflict us.
Milan Design Week
Following a now well-established trend, the annual appointment with Fuorisalone returns to Milan for a week full of events, presentations and special projects. The term is used to define the events and exhibitions that animate the entire city of Milan during the weeklong 'Salone del Mobile' happening in April.
The 'Salone del Mobile' and 'Fuorisalone' define Milan's Design Week, premiering the latest trends for the forthcoming year and heralding a tidal wave of events, exhibitions and presentations.