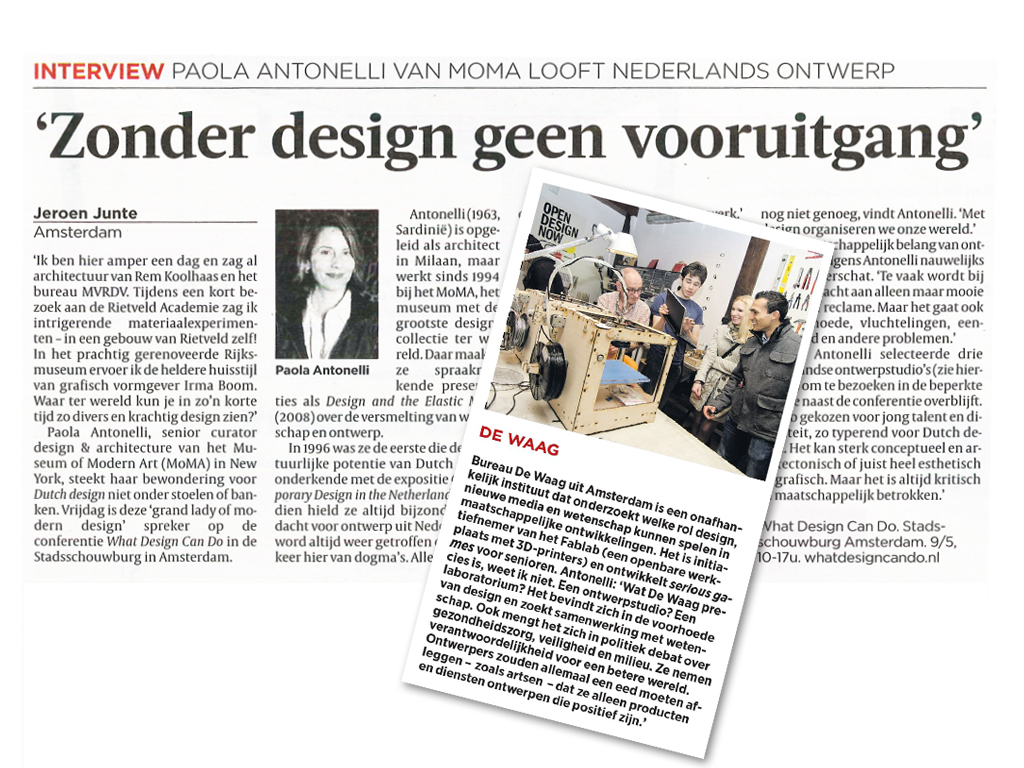 📷 Waag (BY-NC-SA)
For the event 'What design can do', senior curator of the Museum of Modern Art (MoMA) in New York, Paola Antonelli, came to The Netherlands. On the day before the event she visited three top design locations, one of them being Waag. She made a tour guided by Sabine Wildevuur of our Creative Care Lab and was showed the Fablab Amsterdam on the first floor of the building.
Jeroen Junte interviewed Antonelli for the Dutch newspaper De Volkskrant ('No progress without design'). In a description of our place, Antonelli says: "I don't know what the Waag exactly is. A design studio? A laboratory? They are in the forefront of design and are looking to collaborate with science. They are also involved in the political debate about health care, safety and environment. They take responsibility for a better world. Designers should all take an oath - like doctors - that they only design products and services that are positive".
Besides the Waag, Antonelli also visited Buro Belén and Studio Drift.