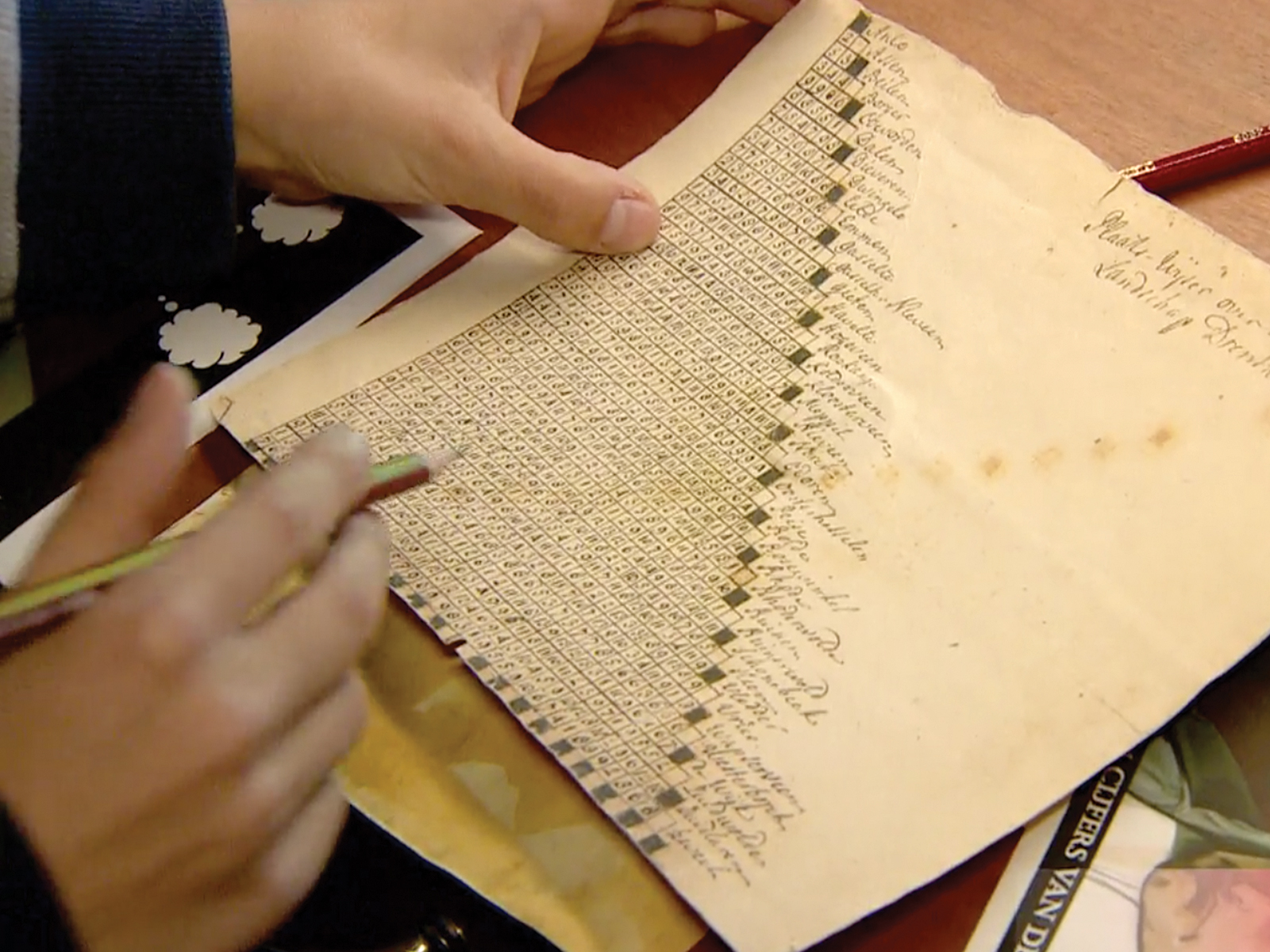 📷 RTV Drenthe (BY-NC-ND)
Twelve years ago, Waag, together with the Drents Archief (Drenthe Archive), built the installation called 'Operation Sigismund' in the cellars of the building in Assen. An award-winning adventure game for the highest groups of primary education, where the students had to solve a puzzling disappearance. That was getting in the direction of an escape room, long before first one was opened in the Netherlands, in 2013.
Around 7,000 primary education pupils visit the archive each year. About 3,500 pupils play a game in the cellars of Sigismund. In 2015, the game was updated with new hardware and software. An interactive installation that lasts almost ten years is probably unique. The game has been made modular in this update, which gave the employees of the Drents Archief the opportunity to adjust the game course and introduce new storylines.
Marga Renkema of the Drents Archief: "The game in the Sigismund cellars is running extremely well, and we can now make a game for every conceivable historical subject thanks to the software developed by Waag. So in addition to the Sigismund game, we also have a game about slavery, Johannes van Lier, Berend Botje, a game for toddlers and much more."
The cellars are actually presented as an 'escape room' these days, in which children have to complete the assignments of the game within a certain time.
But the Drents Archief wants to innovate further, and developers Lodewijk Loos and Taco van Dijk van Waag are currently updating the Sigismund software again. Marga Renkema: "The Escape Room 'Napoleon Code' is about the French era and was developed for the first-class of secondary school, which we have developed ourselves with the resources we have, but more as a kind of pilot. We would like to further professionalise the room."
Soon, new streams of students (42,000 so far!) will be able to use the Sigismund cellars to work their way out.