30-9-13 23:00
Waag, Nieuwmarkt 4, Amsterdam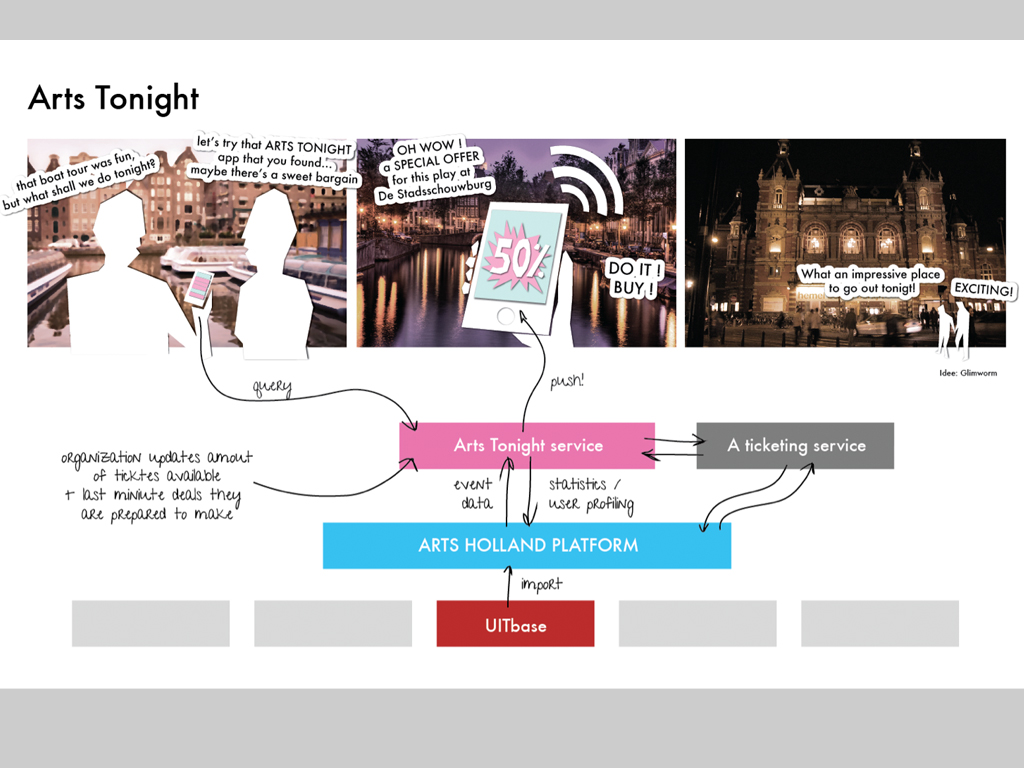 📷 Waag (BY-NC-SA)
To show the potential of the Arts Holland open data platform we are developing the pilot app Arts Tonight.
With Arts Tonight, we want to make up-to-date event data on shows and cultural events accessible for potential visitors. It would make push notifications from organisers of cultural events possible to people that own a smartphone and are looking for 'something fun' to do that night in the city. Arts Holland invites you to participate in a series of meetings in the coming period.
In these sessions we want to look at all current developments in open data, chart the Arts Tonight app possibilities and how these developments can further enhance the position of Amsterdam in general and of that of specific providers in particular.
Arts Tonight wants to bring tailored information to visitors. Cultural offers are currently only made available through the Last Minute Ticket Shop, but this does not cater for those citizens and tourists that are searching for a specific kind of event. There are too many obstacles to make this happen. Arts Tonight is aiming to take away a number of these hurdles, by making a direct connection between cultural content providers and consumers.
Process
Sessions of each about 1,5 hours
Where?
De Waag, Nieuwmarkt 4, 1012 CR Amsterdam
When?
October 2013
Presentation of the results: November 2013
Results
The results are used, in collaboration with the Amsterdam Economic Board, for the open data programme of the City of Amsterdam. The target is to bring the application halfway 2014 to the market.
English spoken