26-6-14 17:00 - 26-6-14 22:00
Fablab Amsterdam, Nieuwmarkt 4, 1012 CR Amsterdam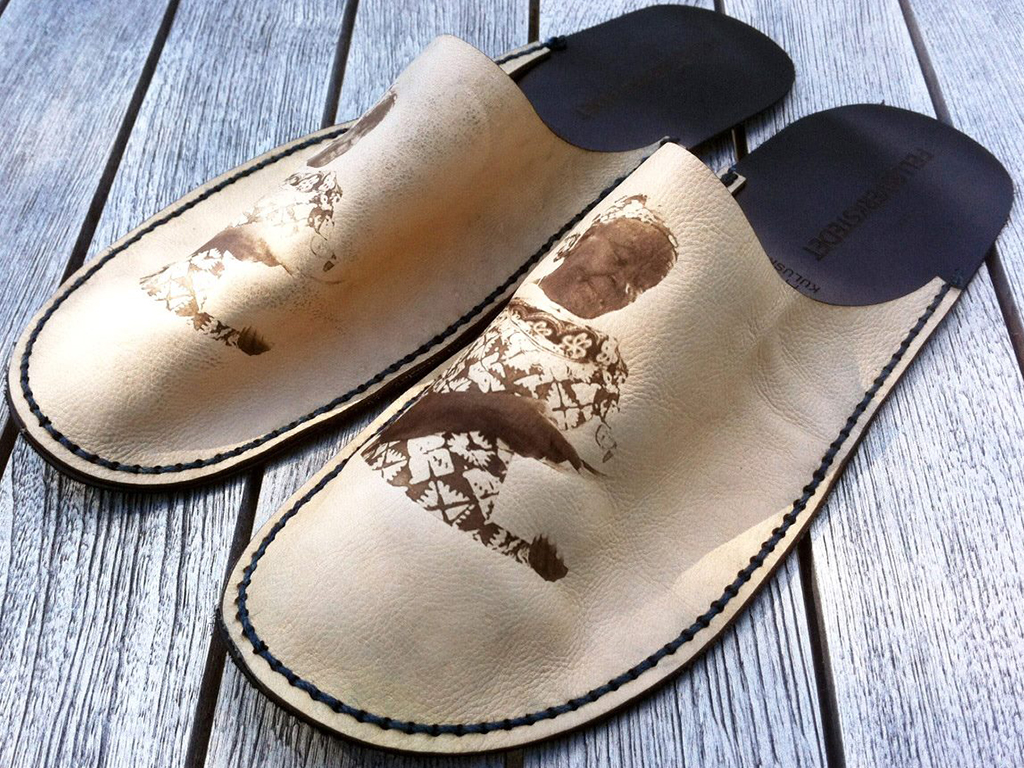 📷 Naoki & Aya Fujimoto - Jens Dyvik (BY-NC-SA)
📷 Waag (BY-NC-SA)
Not interested in the World Cup? In June we experiment with an evening opening of the Fablab - on the Thursday nights of 5, 12, 19 and 26 June you can visit our Fablab at the Waag after work hours, use the machines or have a drink.
If this evening opening is a success, we will continue it after our annual summer stop in August.
This Thursday is the last Fab Night before the summer break. Don't miss this one, because we have a special program. Learn how to make your own leather Kuluska slippers. A beautiful open design project by Naoki & Aya Fujimoto from Japan, and Jens Dyvik from Norway. Entrance is € 5 including a drink, a meal is € 6, and the workshop comes at € 30 for the materials to make the shoes. For the workshop we can accept 15 participants max.
During the Fab Nights you can use all the available machines, except for the CNC milling machine. In a relaxed athmosphere you can work on your digital fabrication - make something with the laser cutter, vinyl cutter, embroidering machines or 3D printer or enjoy a drink or a fresh pasta.
Fab Nights ore organized by Fablab Amsterdam. At Fablab Amsterdam anyone can realize their ideas, and with the aid of digital equipment transforming those ideas into prototypes and products. Fablab Amsterdam is open to the public on two days a week (Tuesdays and Thursdays - in June also in the evening!).