1-4-16 20:00
Theatrum Anatomicum, Nieuwmarkt 4, 1012 CR Amsterdam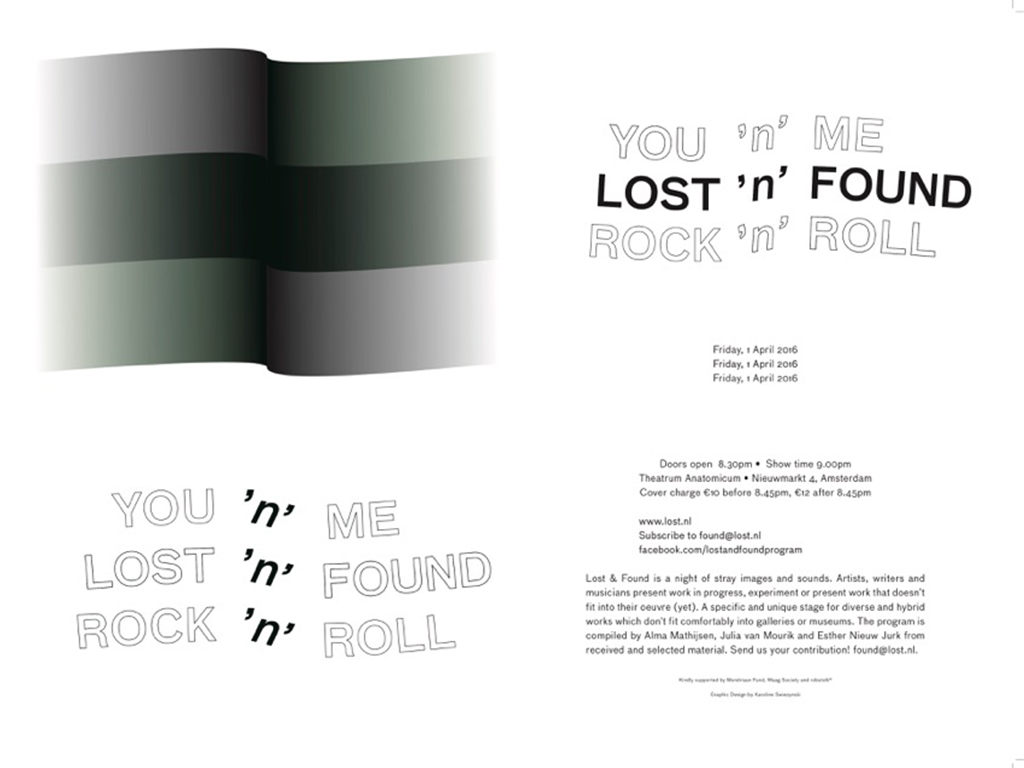 📷 Karoline Swiezynski (BY)
Another Lost & Found will take place on April Fools' Day at the Theatrum Anatomicum of the Waag. Lost & Found is a night of stray images and sounds. Artists, writers and musicians present work in progress, experiment or present work that doesn't fit into their oeuvre (yet). A specific and unique stage for diverse and hybrid works which don't fit comfortably into galleries or museums.
The program is compiled by Alma Mathijsen, Julia van Mourik and Esther Meijer (Nieuw Jurk) from received and selected material.
Lost & Found
Doors open 8.30pm
Start programme 9.00pm
Cover charge € 10 before 8.45pm, € 12 after 8.45pm
Design by Karoline Swiezynski.
Kindly supported by Mondriaan Fund, Waag and robstolk®.