1-2-13 20:30 - 1-2-13 22:30
Waag, Nieuwmarkt 4, Amsterdam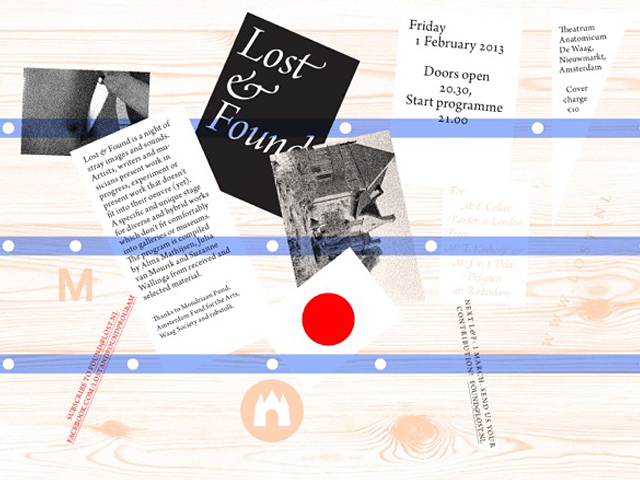 📷 L&F/Koehorst in 't Veld (BY)
Lost & Found is a night of stray images and sounds. Artists, writers and musicians present work in progress, experiment or present work that doesn't fit into their oeuvre (yet). A specific and unique stage for diverse and hybrid works which don't fit comfortably into galleries or museums.
In this edition: In the beginning there was the sound, To Become, Shift, Transfer, Copy and Erase Janet Leigh, the world's most covered artist's biographer, Miktor & Molf and more! The program is compiled by Alma Mathijsen, Julia van Mourik and Suzanne Wallinga from received and selected material.
When?
Friday 1 February 2013
Doors open 20.30, Start program 21.00
Where?
Theatrum Anatomicum
De Waag, Nieuwmarkt, Amsterdam
Cover charge € 10
Be in time! Limited seats available.