7-6-13 20:00 - 7-6-13 21:30
Waag, Nieuwmarkt 4, Amsterdam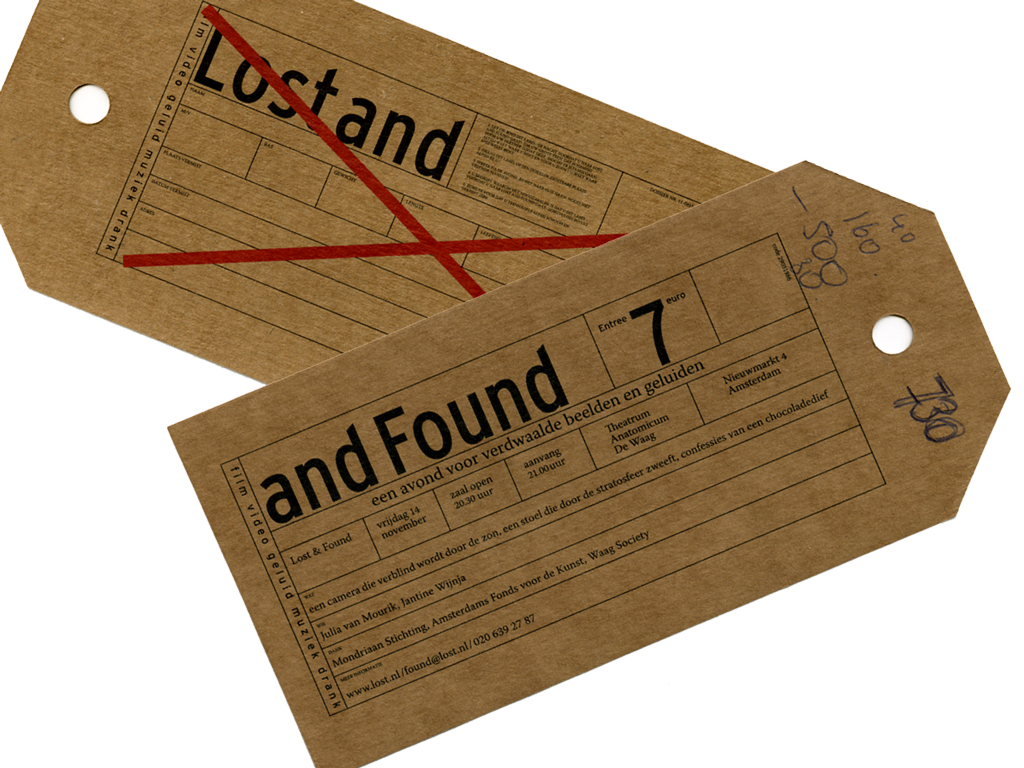 📷 Lost & Found (CC0)
On 7 June 2013, another Lost & Found evening will be organized at the Theatrum Anatomicum of the Waag in Amsterdam. A night of stray sounds and images by John Dikeman, Alma Mathijsen and Julia van Mourik with recordings of a Swiss post-genre sound artist living in Japan, hippies sleeping in the Vondelpark, the sexiest poet alive recites live from Brooklyn, a world renowned improvising musician will play the bass and more.
When
Friday 7 June 2013
doors open 20.30, start programme 21.00
Where?
Theatrum Anatomicum
De Waag, Nieuwmarkt, Amsterdam
entrance € 10
Lost & Found is a night of stray images and sounds with Julia van Mourik, Alma Mathijsen, John Dikeman, Marije Meerman, Abel Minnée en Rudolf Eb.er.. Thanks to Mondriaan Fund, Waag and robstolk.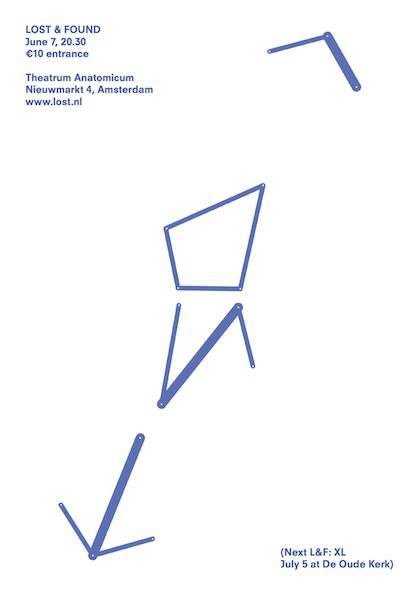 Design by Karen Willey and Yeb Wiersma