12-3-20 12:00 - 12-3-20 17:00
Waag, Nieuwmarkt 4, 1012 CR Amsterdam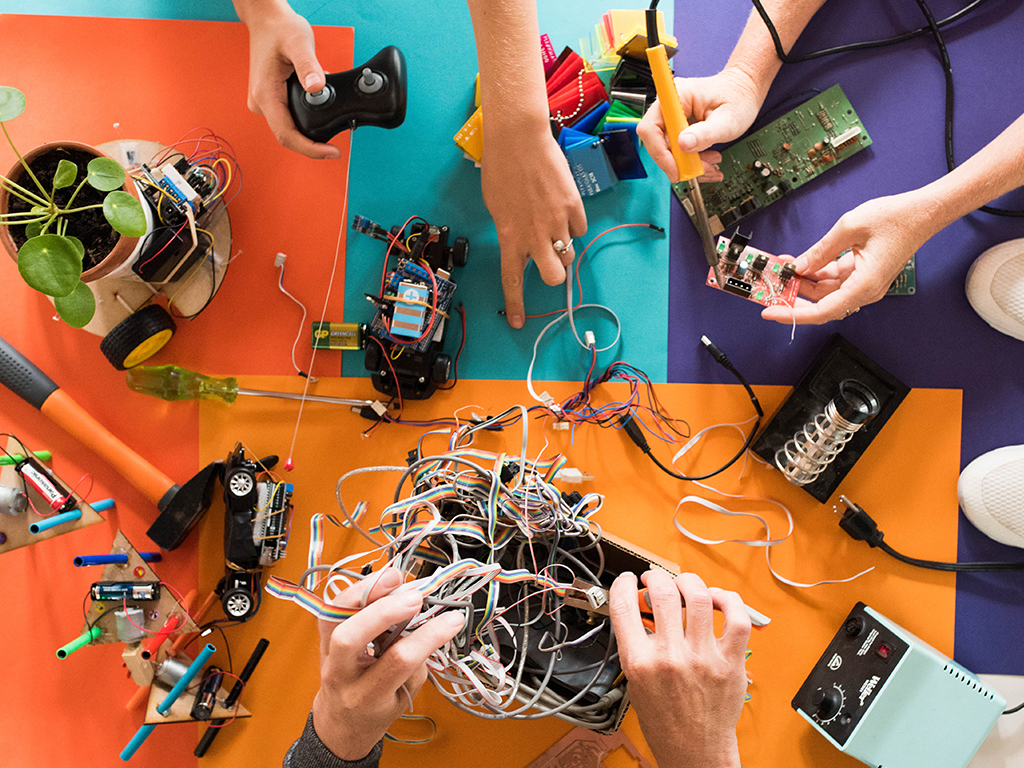 📷 Waag (BY-NC-SA)
FabLab Amsterdam is open to the public on Thursday afternoon (12:00-17:00 hrs).
During the open Thursdays we explain how the machines work, what you can make with them and what the philosophy is behind the maker movement and digital fabrication. At FabLab Amsterdam we are always looking for critical makers with interesting projects. We are happy to answer any questions or help you find your way in the Amsterdam maker scene, as there is a growing number of so-called 'Maakplaatsen' at the public libraries (OBA) in the city where you can make things with digital fabrication.
Entrance to the FabLab on Thursday is free (reservations are not necessary). The open day is held very week, except national holidays and the annual holiday periods. Please bear in mind that the size of our FabLab does not make it suitable for group visits.
What is a FabLab?
A FabLab is a place for learning and innovation: a place to play, to create, to learn, to mentor, to invent. The concept of FabLab was developed by Neil Gershenfeld from MIT during a class 'How to make almost anything'. It's an abbreviation of Fabrication Laboratory. Since then, FabLabs have developed into a global network of standardized open hardware setups.
FabLab Amsterdam also participates in the annual international Fab Academy, a distributed course in digital fabrication from MIT.
FabLab Amsterdam is situated on the first floor of the Waag monument in Amsterdam.