20-2-14 20:00 - 20-2-14 21:30
Waag, Nieuwmarkt 4, Amsterdam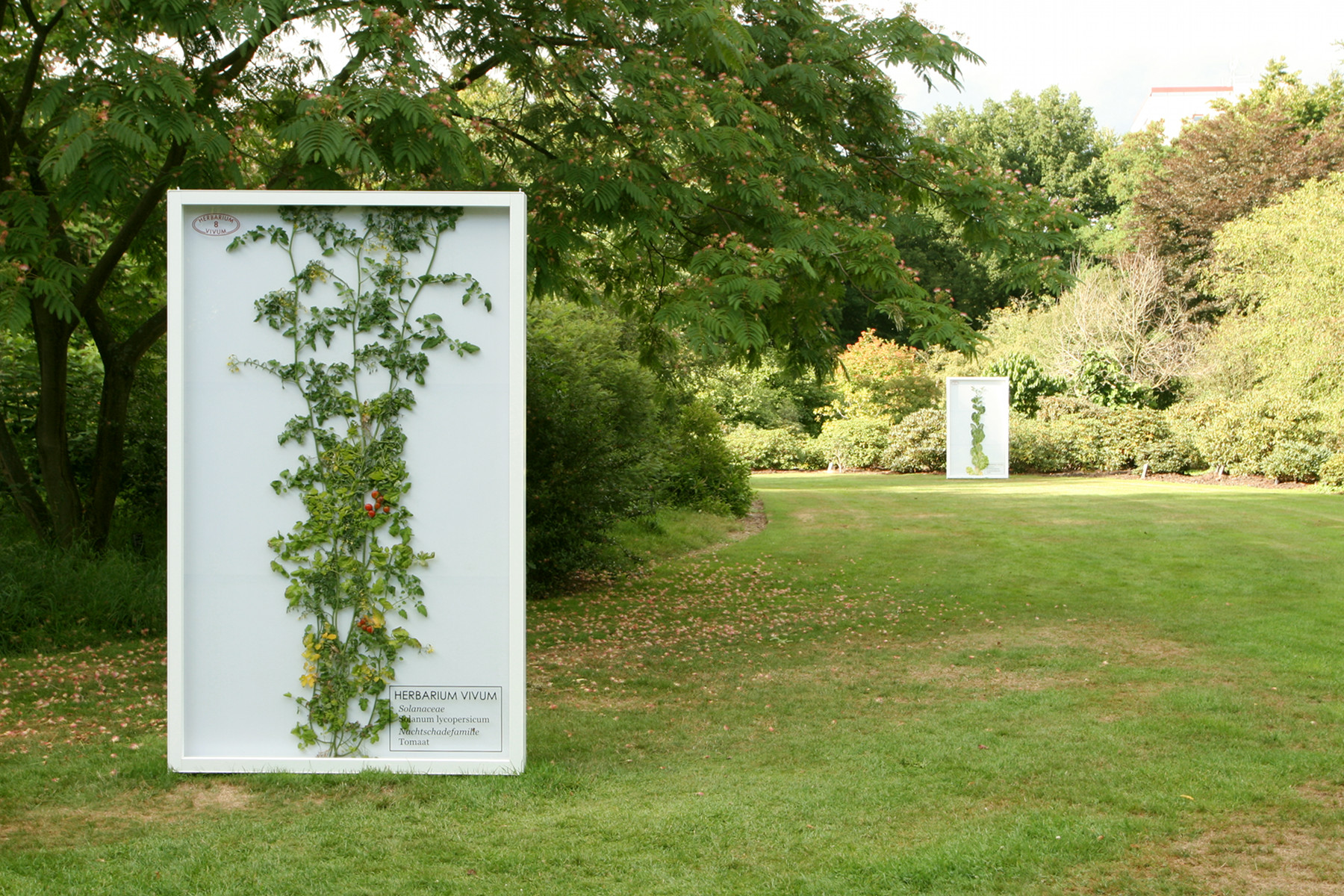 📷 Driessen&Verstappen (BY-NC-SA)
The performative turn in humanities strongly influences the way we analyze reality. It does not only concern performance art but also social and political aspects of modernity. The key features of performativity are agency and embodied experience, which are also crucial in bioartistic practices. What are the contexts of our encounters with a living, artistic medium and how it impacts the way we perceive Life? In other words what do performance theory and participatory art between humans and non-humans share?
Lecture: Joanna Jeśman, interview: Laura Mudde, interviewee: Maria Verstappen en Erwin Driessens (tbc), moderation: Lucas Evers
Joanna Jeśman researches various contexts of bioartistic practices mainly from the perspective of posthumanist theory and animal studies. She is a co-editor of a book entitled Natureculture, which is a critical reflection on posthumanism and is going to be published in June 2014 (in Polish). Her lectures at Waag are part of a month-long internship funded by (SWPS) University of Social Sciences and Humanities in Warsaw, Poland.
Driessen & Verstappen
The Amsterdam based artist couple Erwin Driessens (1963 Wessem) and Maria Verstappen (1964 Someren) have worked together since 1990. After their study at the Maastricht Academy of Fine Arts and the Rijksakademie Amsterdam, they jointly developed a multifaceted oeuvre of software, machines and objects. Their research focuses on the possibilities that physical, chemical and computer algorithms can offer for the development of image generating processes. They made an appearance before the Waag in 2007 in the Sentient Creatures programme with their Tickle robot.
Laura Mudde studied art history and philosophy, and is interested in the intersection between art and science. She is assistant producer and curator of the international exhibition Yes Naturally. The exhibition played with the question what is natural, and who or what decides.
Lucas Evers
Lucas Evers joined Waag in April 2007 and is currently leading Waag's Open Wetlab. He is actively involved in several projects at the crossroads of locativity and narrativity as well as bio art en design.
Living tissues and living issues is a series of three evenings presented by the Open Wetlab that looks at how technology shapes new relations between organisms and in turn how technology is shaped by those organisms. From an artistic, academic and sociopolitical perspective we look at issues of hybridity, performativity and food as these seemingly unrelated topics have a very strong influence on how we perceive the Other and each other in modern society.
When?
20 February 2014
Doors open 19.30 hrs
Starts 20.00 hrs, wrap & drinks 21.30 hrs
Admission € 7,- (students € 5,-) - pay at the door
Where?
De Waag - Makers Guild
Nieuwmarkt 4
1012 CR Amsterdam
Living tissues and living issues is part of The Future of Art and Science Collaborations, a joint project of Waag and Stichting Toekomstbeeld der Techniek, supported by the Mondriaanfund and Doen.