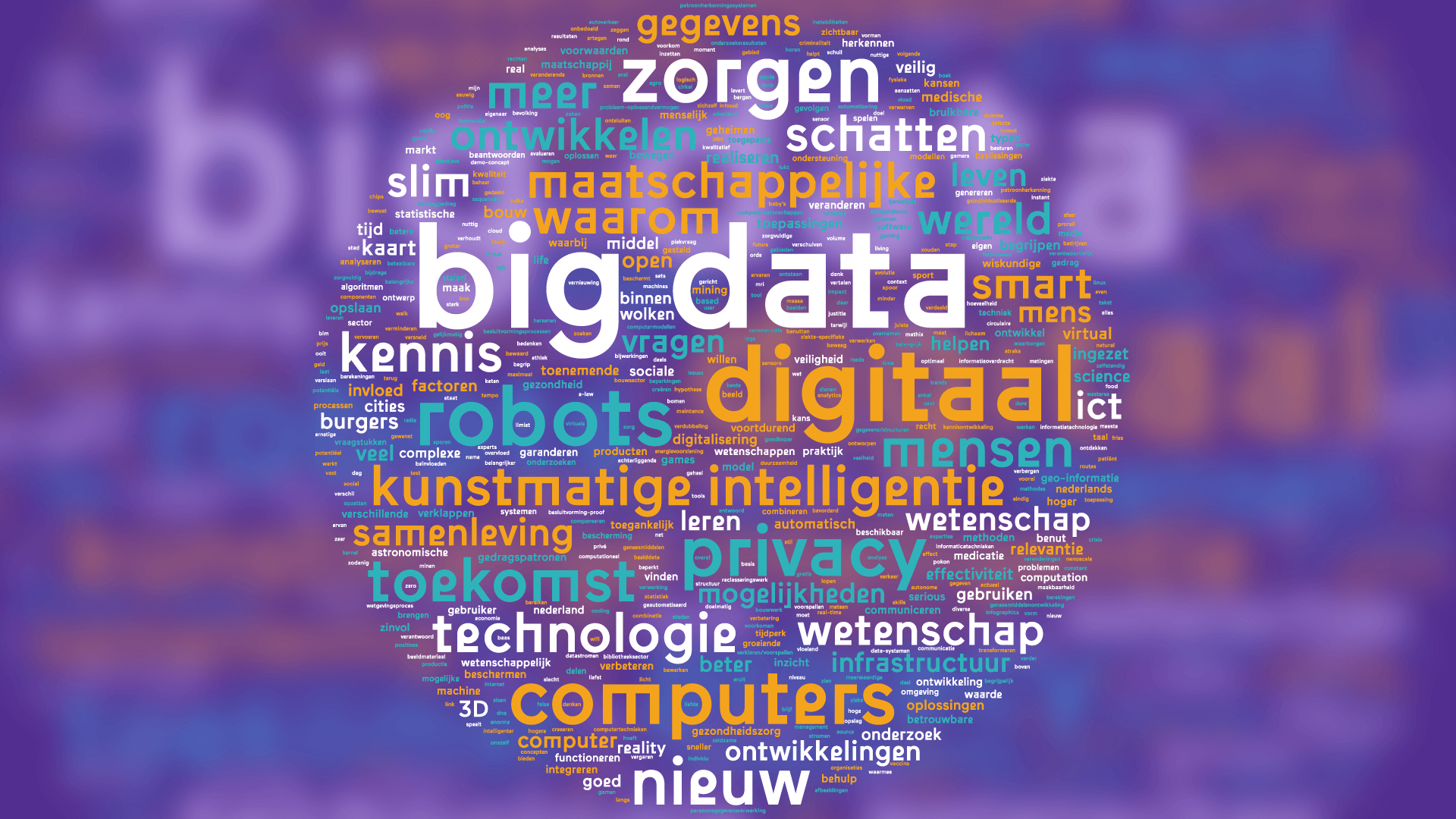 Evaluation NWA-route Big Data
The explosive increase in the amount and diversity of data files has an effect on society as a whole: from optimising traffic flows and reducing congestion to improving the efficiency of healthcare. Openness and accessibility of this big data is important, but that does mean that the data must be handled responsibly.

In collaboration with Radboud University Nijmegen (Tibor Bosse) and TNO (Freek Bomhof), Waag re-evaluates the original NWA (National Science Agenda) route 'Value creation through responsible access to and use of big data'. This is one of the 25 routes drawn up by the NWA in 2015, intended to bring society, science and business closer together. The aim of this route is to develop the right tools and infrastructure for responsible access and use of big data.

Waag investigates the originally raised questions within this route. Some of the questions can be linked to research from recent years, but some answers will be missing. Based on this research, two sessions will be organised in which a new conversation will be started about the scientific questions in the field of big data. In these sessions, policy makers from the public sector and both public and private developers will meet with science. We will look for answers to the original scientific questions, but also determine new questions for the future of the NWA route.
More information about the NWA-route Big Data
Results
In the report 'Op zoek naar een nieuwe maatschappelijke agenda rondom Big Data en AI', we look back at the changed playing field in the field of big Data and AI since the creation of the route. Based on both the questions on which the current route is based and the documented conversations during the co-creation sessions, we created two wordclouds showing which topics were mainly addressed. The differences between the two wordclouds provide a first look at the changed playing field since 2015. Where in 2015 there was a focus on robots, digitisation, computers and technology, we see more focus on society, public value and regulation in the current conversations. The research shows that in the current era, there is more focus on the societal implications, to which the route may relate more in the future.