Venue hire of Waag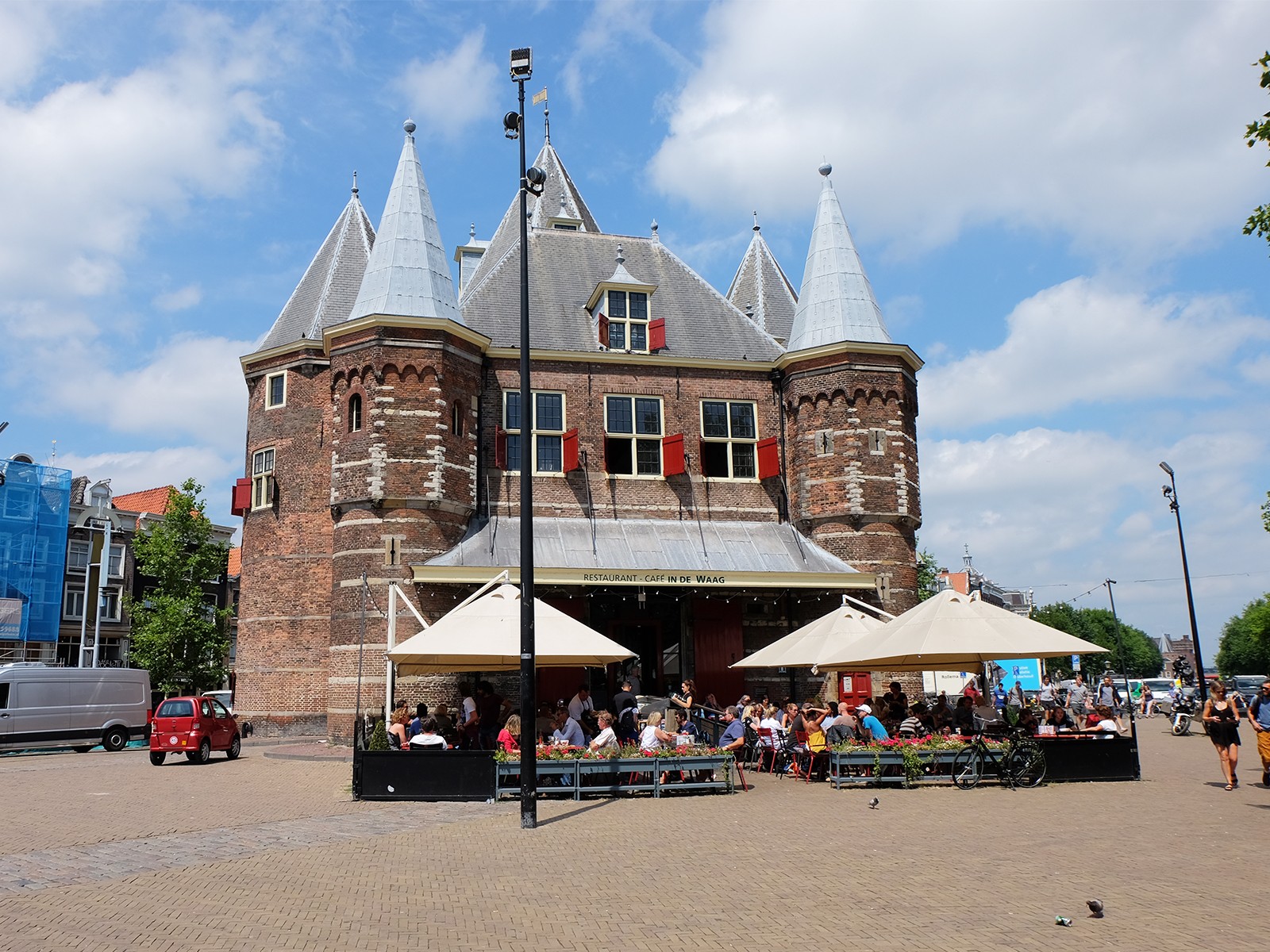 Why not hold your event at the Waag? The Waag has several multifunctional spaces that, separately or together, can provide the perfect decor for small to medium-sized meetings and events. The building's many windows afford both attractive natural lighting and unique views over the Nieuwmarkt and the Amsterdam canals.
Numerous organisations have already made use of the Waag's unique atmosphere. We can organise vegetarian catering options, to be adjusted to your specific wishes.
Contact us gro.gaaw@nelaz for any questions or reservations.
Our available spaces:
Theatre hall (Theatrum Anatomicum)
(places 55–60, seated: 30) - second floor
The historic Theatrum Anatomicum (anatomical theatre) forms the centrepiece of the building. This large, domed space, with its natural incident light and original painted crestwork, has a unique atmosphere that is perfectly suited to both smaller and larger groups. The Theatrum Anatomicum can turn your meeting, conference, training course or social gathering into an inspiring event.
Workshop space (Makers Guild)
(seats 25–30) - first floor
This flexible, well-lit space has a beautiful view over the Nieuwmarkt square and is suitable for workshops, presentations and other meetings. 
Meeting room (Masons Guild room)
(seats 10) - first floor
The Masons Guild room, once the exclusive domain of the city's master bricklayers, is now an attractive and historic meeting room offering a unique cachet and great privacy. With its long oak table it is also perfectly suited to smaller presentations and (boardroom) meetings.
Technical facilities
The Waag provides a comprehensive range of technical facilities, including high-speed fibre optic internet. Details can be provided on demand.
Accessibility
The Waag is easy to reach by public transport. Central Station and the nearest tram stops are no more than 10 minutes' walk away, while the Nieuwmarkt metro station is located practically next to the Waag.
Because the Waag building is a protected monumental building, it unfortunately doesn't have an elevator. The second stairs that lead to the Theatrum Anatomicum are steep.