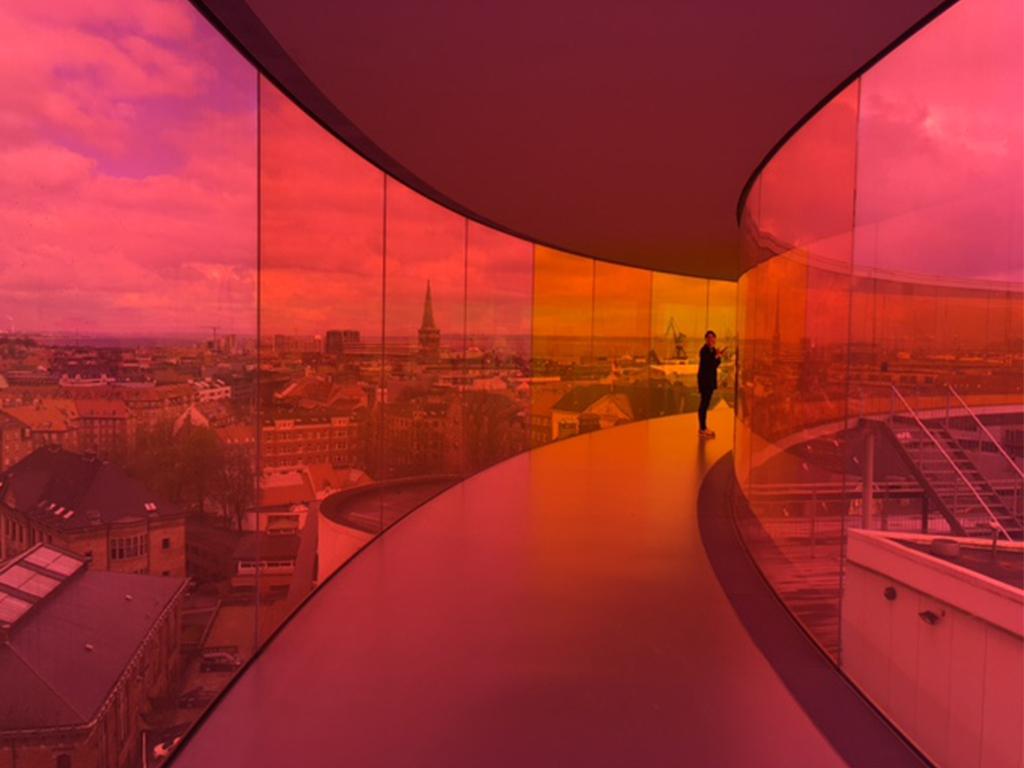 Danish lessons in maker education
We, Robin van Westen and Karien Vermeulen, were invited to visit and present at FabLearn Denmark in Aarhus and Silkeborg. The conference brought together educators, Fablab crews, researchers and people from municipalities to share work and look towards the future of maker education.
It was a wonderful conference and a great trip. We got to visit the new public library DOKK1, the ARoS museum of modern art, FabLab Aarhus and the cultural and creative place Godsbanen. We were lucky enough to spend the days with Jeppe Dalsgaard, a teacher with many hats on; FabLab employee and FabLab@School coordinator and a key figure in the Danish maker education network. Everything was organised and planned in detail for us and we really felt overwhelmed by the positive energy the whole trip. Everyone we met was extremely skilled and friendly (and shared some of our Dutch sarcasm), and it was an inspiration to see what the Danish are doing in this field.
Here are some of our most important findings:
Maker education in Aarhus, Silkeborg and Vejle, like Paolo Bliksteins FabLab@School, is very much driven by researchers from Aarhus University, lead by Ole Iversen. They established an integrated approach in which municipalities, schools, teachers and researchers cooperate to both research and implement maker education in schools  in order to help children develop 21st century skills. Interesting is their specific focus on design thinking, whereas we, in The Netherlands sometimes tend to focus more on computational thinking. Also inspirational is the strong involvement of the municipalities, that not only coordinate the project, but support and facilitate maker educators that participate in the programme as well.
We were especially jealous about their concept of 'the 32'. Annually, 32 teachers of the three cities enroll in a special training programme and can spend one day a week to work on maker education. Not only in their own schools, but they can be booked to teach maker education projects and work on other participating schools as well. The interesting thing about this structure is that there is this network of highly passionate and skilled teachers, supported by cooperating municipalities, validated by research, having real and deep impact because many many children have access to new technologies and design based learning. We will make it our personal mission the upcoming year to make that happen in Amsterdam (and other cities) too.
(Image above shows, clockwise: Godsbanen creative space, Fablearn workshop, Fablab Aarhus and DOKK1 public library)
Most likely, our Dutch activities with these trained teachers will often take place in libraries and perhaps less within schools, since there are some promising plans that Waag will help equip Amsterdam libraries with maker materials and machines. In doing so, surrounding schools are able to cooperatively use those maker spaces, in analogy of the shared gymnastics room.
We are looking forward to our Platform Maker Education conference in June (a specific date will be announced soon) and future plans. This trip to FabLearn Denmark is a big inspiration in our thinking about the next steps for Waag activities and for Platform Maker Education.
We would like to invite you to read Arjan and Per Ivars blogs on makered.nl on their experiences of this trip as well.