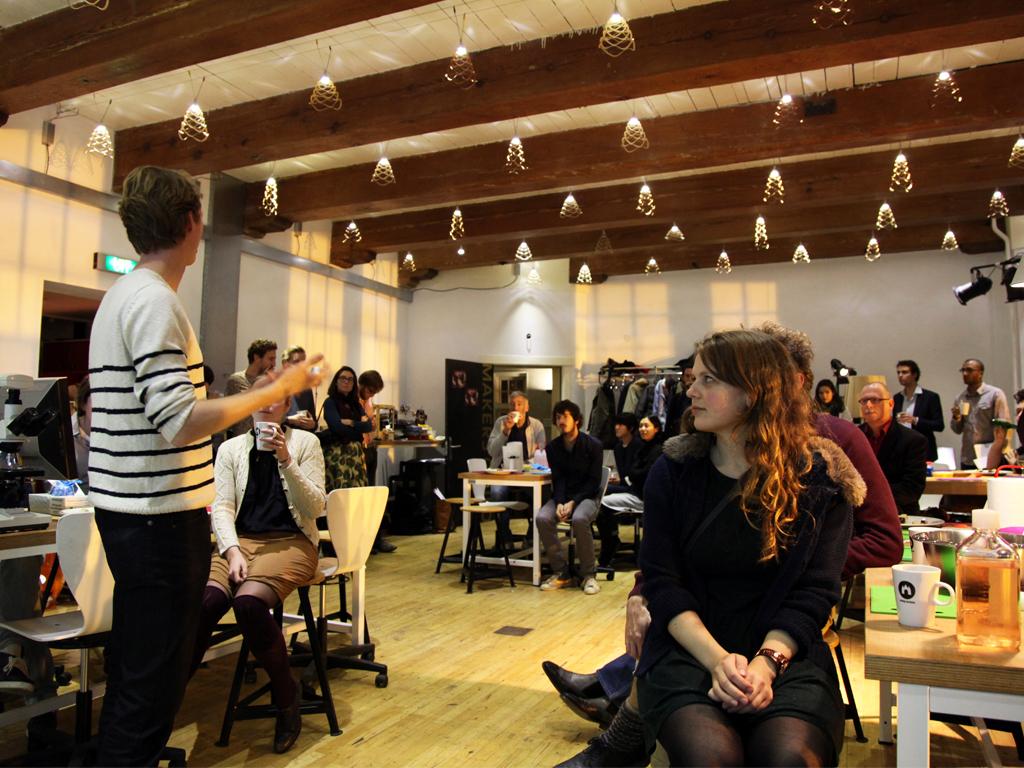 The Other Dinner in Experimental Eating
The event 'The Other Dinner' we organized together with Chloé Rutzerveld at the end of 2013 is featured in the book 'Experimental Eating' published by Black Dog Publishing. The Other Dinner was an experimental and interactive dinner that investigated the meat culture of the past, the present and the future.
Experimental Eating is the first international survey of contemporary experimental and experiential food-based creative practices across art, design, catering, science and theatre. Deliciously detailed and good enough to eat, this book combines luscious images with text that questions the assumptions behind how we make, eat and perceive food.
Experimental Eating demonstrates how current creative collaborations are pushing the boundaries of how we understand, experience and relate to food and the rituals of dining. The book encompasses unusual and cutting-edge foods, radical dining events, "kitchen laboratory" experiments, food sculptures and other documentation of the transient moments that make up this field of experimentation.
Read a review of the book here.
Experimental Eating, edited by Thomas Howells. With introductory essay by Zach Denfeld, Cathrine Kramer and Emma Conley from The Center for Genomic Gastronomy.
Paperback
192 pages
125 b/w and colour ills.
ISBN13: 9781908966407