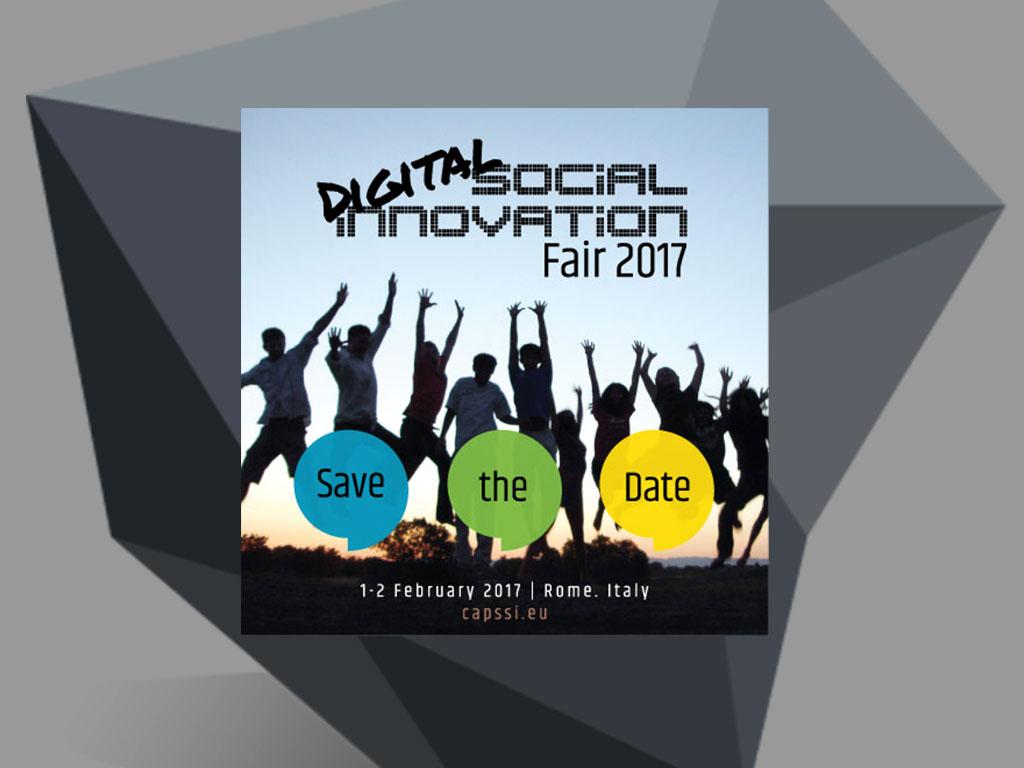 2017-02-01T09:30:00+01:00
2017-02-02T16:30:00+01:00
Digital Social Innovation Fair 2017
Collective Awareness Platforms for Sustainability and Social Innovation. Where the Digital Social Innovators meet!
The DSI Fair 2017 will offer a rich program featuring an international conference, focused workshops, networking and hands-on sessions. The line-up of speakers includes experts and practitioners, as well as policy makers and civil society players.
Join us and learn about opportunities to become part of the Digital Social Innovation Community and embrace initiatives tackling social and environmental challenges in Europe and beyond. Marleen Stikker (director, Waag) will give a keynote speech and Waag will organize a policy workshop at the event.
A unique chance to get together, exchange ideas, develop new collaborations and grow digital social innovation around the Collective Awareness Platforms for Sustainability and Social Innovation initiative.
Registration is FREE and it will be possible to register here soon! Options to register on-site will also be made available.
A detailed agenda of the DSI Fair 2017, starting on the 1st February at 9:30h and finishing at 16:30h on the 2nd February, which will include details about the venue and social activities, can be found here.
Waag Director Marleen Stikker will host a session on success stories: Collective Sensing and Action, Crowdmapping the Environment and Society. Next to hosting a session, Marleen Stikker will give a keynote presenting her vision on the topic of: Pictures from the Brave New World. 
The event is co-funded by the European Commission.