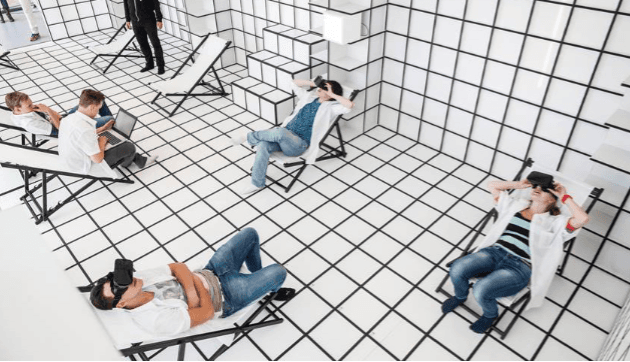 2017-09-13T10:00:00+02:00
2017-09-13T12:00:00+02:00
Symposium: Future Learning
Join us for this symposium organized by the Royal Academy of Art in The Hague, where head of our Creative Learning Lab: Karien Vermeulen will talk about the Maker Movement in education. 
Speakers:
Kimberley van Uden @ MU on Virtual Learning: Pixel vs Pencil
Karien Vermeulen @ WAAG on Maker Movement in Education
Selena Savic @ Institute of Architectural Sciences, Vienna on co-evolution of Architecture and Technology
Background 
''Not just another brick in the wall". A research lab on learning, technology and the future.
In the '70s Pink Floyd sang about the need to rebel against education and reimagine it as 'we don't need no thought control'. It is time again to reexamine what we learn, how we learn it, when we learn, where we learn and even ask the question why we learn.
Our everyday life is linked to technologies, which gives us access to zettabytes of information at any moment, can connect us to virtually everyone on earth, and are increasingly becoming more intelligent. In this research lab, students from all disciplines are invited to create future visions of our learning process. Learning can be done everywhere and in many ways.
Even though policy makers and thinkers have laid out future goals such as life long learning or transnational learning, art forms are indispensable to help us imagine what learning could look like. 
The research lab takes shape through a unique partnership between the KABK, the Creative Industries Fund NL, and the Dutch Study Center for Technology Trends (STT). Our partners will organise field trips and provide access to professional artists, researchers and technology companies who work in the field of neurology, artificial intelligence, interactive gaming, robotics and EduTech. 
We will be working individually or together in small groups. Results will be shared during the design process with each other and with collaborating designers and scientists. Together we will be working towards an presentation in December 2017 and an exhibition for the broader audience in June 2018. 
A collaboration between KABK, Stichting Toekomstbeeld der Techniek, Stimuleringsfonds Creatieve Industrie.