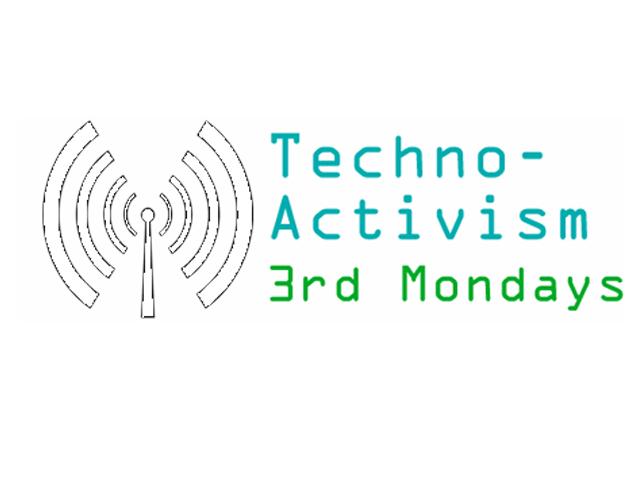 2013-07-15T18:00:00+02:00
2013-07-15T21:00:00+02:00
Techno-Activism Third Mondays (TA3M)
You are invited to join the last Techno-Activism Third Mondays (TA3M) before OHM2013! TA3M is an informal meetup for techno-activists, hacktivists and anyone interested in free and open technology. The event takes place in different cities around the globe every third Monday of the month.
Program:
Latest circumvention and censorship news with Tom Keunen from Free Press Unlimited.
Niels en Tim from Bits of Freedom with a wrap-up of the latest news from the #PRISM front. Almost 6 weeks of mass-surveillence revelations by Edward Snowden leave us with more questions than answers. Time for a quick recap! What have we learned so far? How are innocent internet users affected? How did governments react? And most importantly: how can we fight back against unlimited mass-surveillance?
Sean McGregor will be speak about Privly, a project for usable security mashups on the web. Privly works by injecting secure applications into the context of potentially adversarial web applications. Sean is Privly's lead dev and is a machine learning PhD student at Oregon State University.
Open discussion on the plans and ideas for the Noisy Square village at OHM2013. We'll present what has been done so far and would love to hear what is missing, could be better or what has to be taken of the program immediately.
TA3M is explicitly informal and open. Meaning that you are invited to hack the process, ask questions, and be critical. You are very welcome to join in if you have something you want to share or discuss.
We invite a diverse crowd from different communities developing or using technology for change. This months edition will be held at de Waag. TA3M is an initiative of OpenITP in New York. The TA3M in Amsterdam is organized by Greenhost.
When?
July 15th
19:00 - 22:00 hrs
Where?
Waag
Nieuwmarkt 4
1012 CR Amsterdam