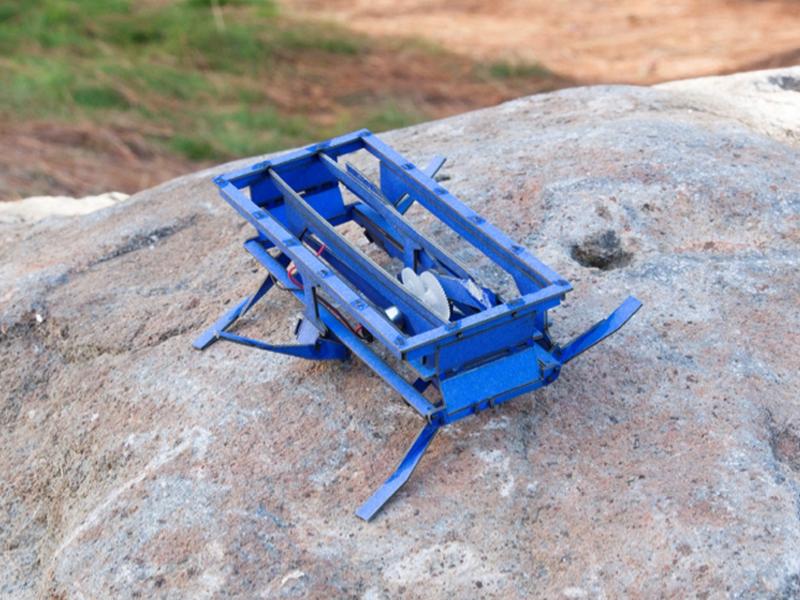 DIY Robot for education or at home
The Dash robot is a nice DIY project that can be used at school or at home, that the makers are trying to bring to the market at the moment via crowdfunding. If they succeed, a first 1,000 copies will be produced. The fun part is of course assembling it yourself (also the cheapest option). This little creature moves very fast and is based on an Arduino, so if you want to hack it, just go ahead. This kit seems to be ideal to be used in (technical) education.
It's referred to as an 'origami robot' because the building process actually involves a fair bit of folding; Dash ships as a flat sheet of laser-cut components, and everything you need to have it up and (literally) running is included in the box — except for some household glue, that is. Once you've finished building Dash, you can control and steer the robot with any iOS device that features Bluetooth 4.0. (The company says it's working hard to implement Android support.) Dash can be charged over micro USB and runs for about 40 minutes on a full battery.
We are curious whether people in The Netherlands are going to make it. Maybe you could create one yourself at the Fablab (but made from different materials).