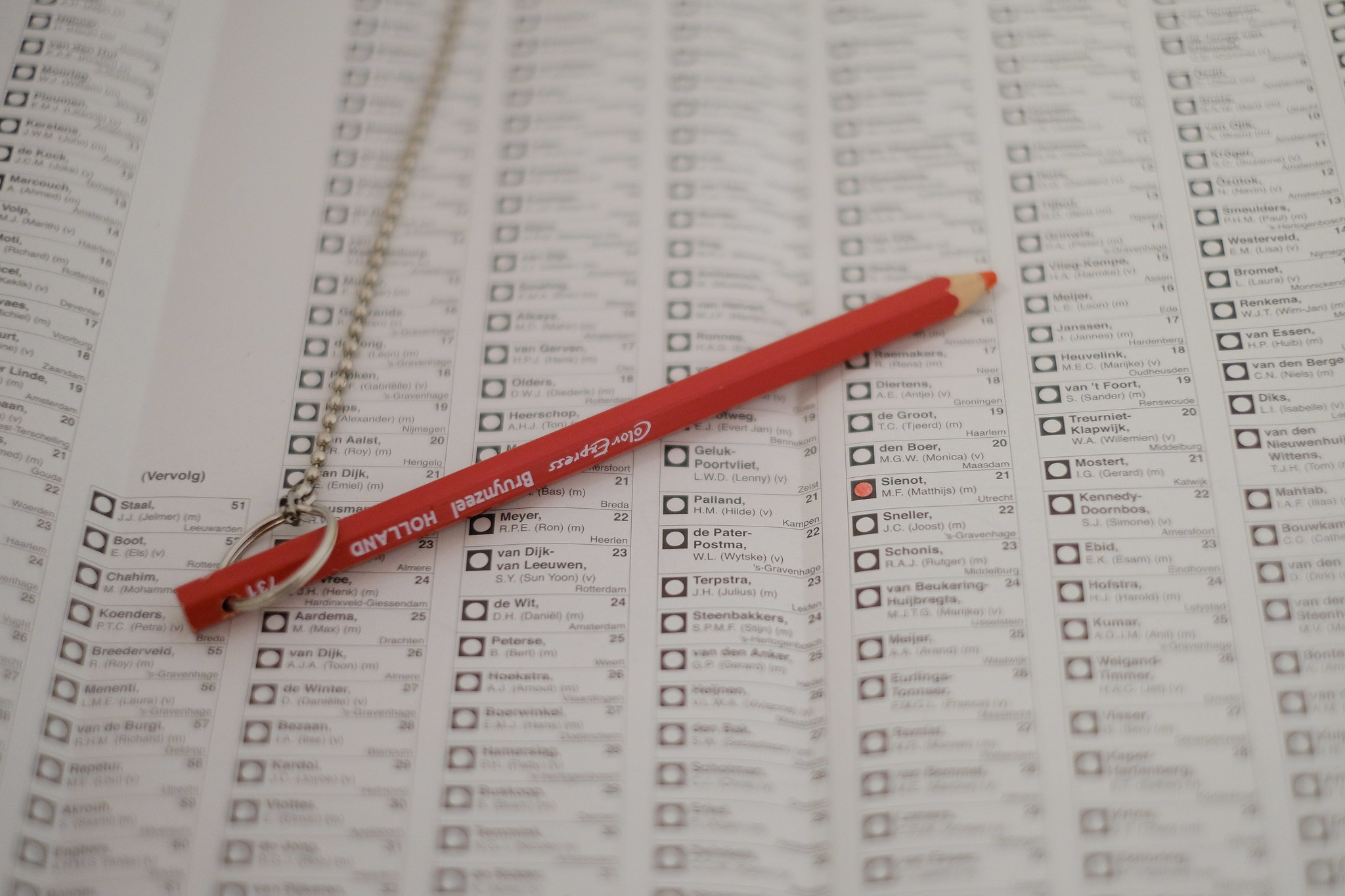 📷 Sebastiaan ter Borg (BY-NC-SA)
On Friday 12 March, a broad spectrum of Dutch political parties committed themselves to safe digitalisation by signing an agreement called 'Digitale Stembusakkoord'. Amongst others, the parties D66, GroenLinks, PvdA, SP, Partij voor de Dieren, Volt, Piratenpartij and Nida agreed to set clear rules for safe digitalisation and protection of human rights.
Read the 'Digitale Stembusakkoord' (in Dutch).
---
Vrijdagmiddag is op de PublicSpaces conferentie in Amsterdam officieel het Digitale Stembusakkoord ondertekend door een brede samenstelling van politieke partijen. Onder andere D66, GroenLinks, PvdA, SP, Partij voor de Dieren, Volt, Piratenpartij en Nida maken hiermee duidelijke afspraken over veilige digitalisering en bescherming van mensenrechten. 
Lees het hele stembusakkoord hier.
In het akkoord staan 11 punten waar ondertekenaars zich aan committeren voor de komende regeerperiode. Zo beloven de partijen zich de komende tijd onder meer in te zetten voor strenger toezicht op algoritmes naar aanleiding van de toeslagenaffaire, en voldoende middelen voor de Autoriteit Persoonsgegevens om burgers te kunnen beschermen. Ook staan er afspraken beschreven over het gebruik van open-source software door de overheid en een oproep tot verdere stimulering, beschikbaarheid en toepassing van versleuteling en encryptie van privégegevens. 
Initiatiefnemers van het Digitale Stembusakkoord
Het stembusakkoord is een initiatief van Amnesty, Bits of Freedom, Open State Foundation en Waag. Tijdens het digitaliseringsdebat van 3 maart werd hier door verschillende politieke partijen de basis voor gelegd. 
De politieke en maatschappelijke urgentie voor een sterkere digitale politieke agenda is groot. Het gebruik van zelflerende algoritmes met grote gevolgen voor de rechtsstaat, de macht van sociale mediaplatforms  of de wens van minister Grapperhaus om versleuteling te verzwakken en zo onze privécommunicatie te kunnen bekijken, geven daar onder andere grote urgentie aan. 
Voor het stembusakkoord zijn ook VVD, PVV, CDA, ChristenUnie, FvD en SGP benaderd, maar zij gaven geen gehoor aan deze uitnodiging.