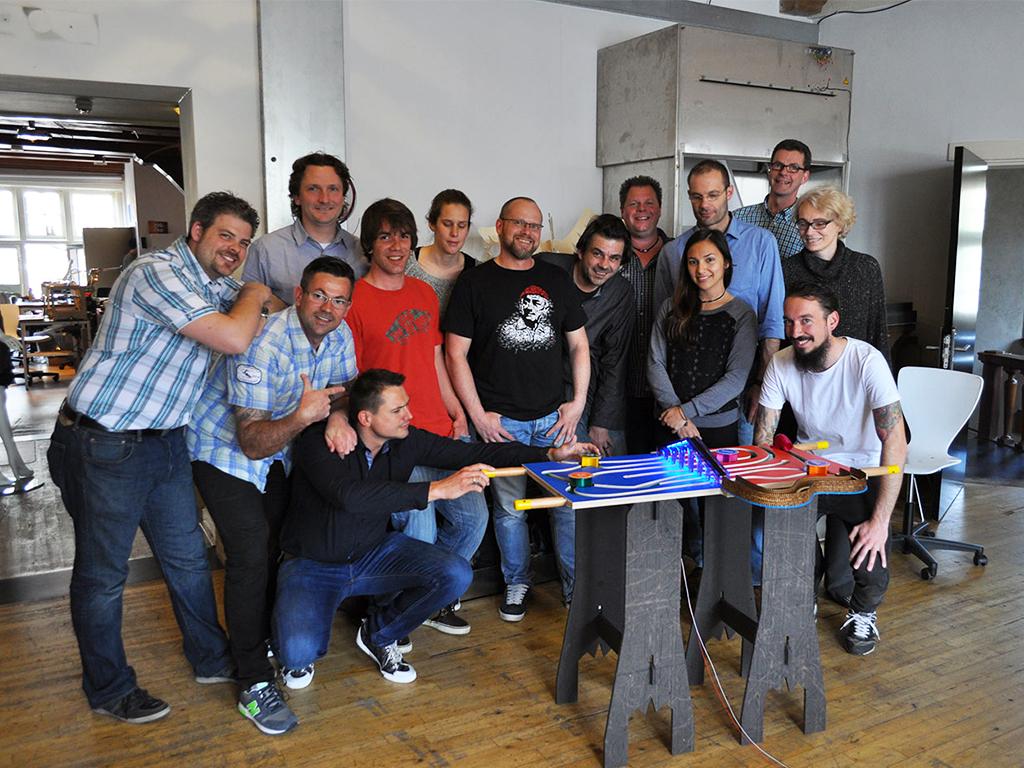 Fablab as engine for transformation
What can a large industrial multinational learn from a Fablab, that makes new digital technologies accessible for the public? Saint-Gobain came to the Waag last year, to experiment with other ways of thinking, working and making.
"Grow Your Own Car, here and now, with the materials at hand — and in an hour you will pass on what you have to your neighbour." For the top level managers of a large multinational, that is curious assignment.
"Yes, that is disruptive for a company that still has a strong separation between workers and management, and where everything is protected by patents," says Marleen Stikker, co-founder and director of Waag. It is about Saint-Gobain, a giant in the field of building materials, glass and conductive materials for the automotive industry. They came to the Fablab Amsterdam last year, to get a taste of the new makers culture.
"Of course, the factories of Saint-Gobain are since long equipped with 3D printers, but the company culture and the production process are still based on 19th century systems," according to Stikker. "To stay competitive in a new market, they will have to innovate. That means more then developing a new product. Innovation can only succeed when you really start thinking and working differently."
Exactly that is what Fablab Amsterdam had to offer: a portion design thinking and making, in a series of international sessions in which managers, factory workers and designers together challenged the classical processes. Together with the Belgian YourOwnLab, Waag helped four branches in Germany, Japan, UK and the USA to design their own Fablab: a digital fabrication workspace in their factory, to experiment on the spot with new production processes.
An engine for transformation, Stikker calls it. "In Germany, employees now have special 'fablab time' within the official working hours. This taps into the innovative potential of the people that are operating machines. Only just this fact on its own is quite revelatory."
(Source: Crossover Works #5, translated)