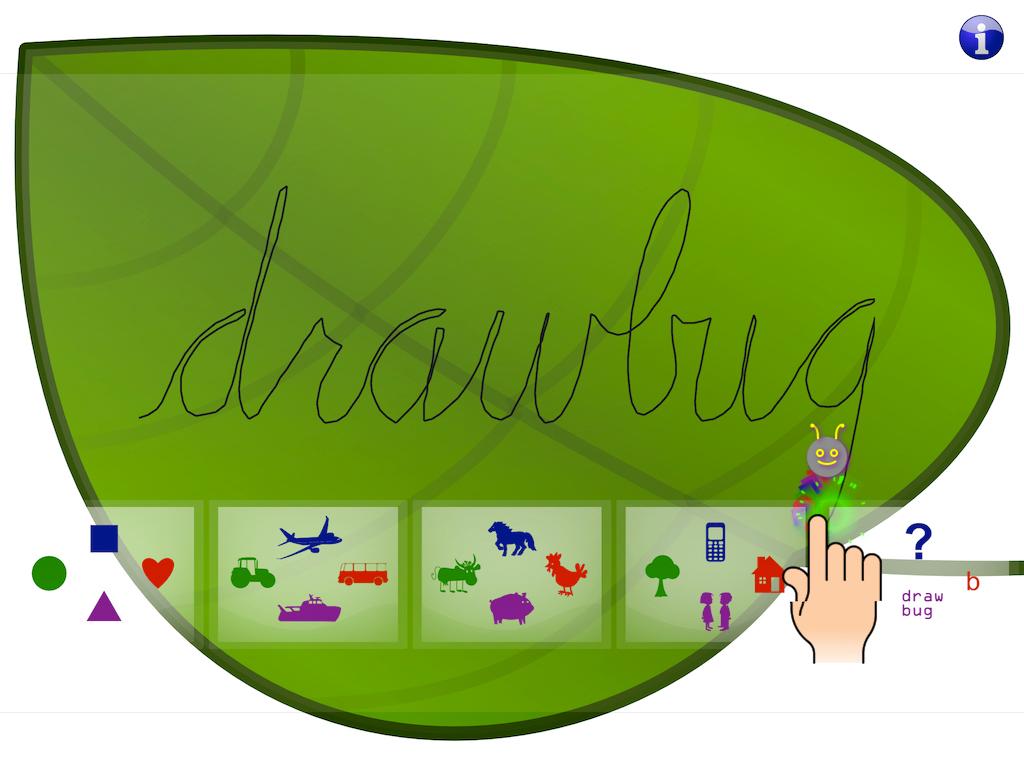 Just in time for the holiday season, Waag's developer Lodewijk Loos made a fun drawing teacher for children. With this iPad game kids can draw the things they love, just by following the happy bug. The resulting artworks, always authentic and truly self made, can be saved to the photo library - for example to send them to grandma!
Kids cannot always visualize the strokes of the things they want to draw. Happy Draw Bug offers a little help. The game is very intuitive, just follow the bug to draw everyday things like vehicles or animals. It's exciting to slowly discover what it is you're drawing and to see a colorful original pop up once your done. The better your drawings look, the more stars they get awarded.
Happy Draw Bug is easy to learn, yet challenging enough to master. But most of all it's fun. This iPad app uses Creative Commons licensed clip art and is available at the Appstore. Read more about it at this blog.
This video shows the use of the game: Happy Draw Bug (game demo).