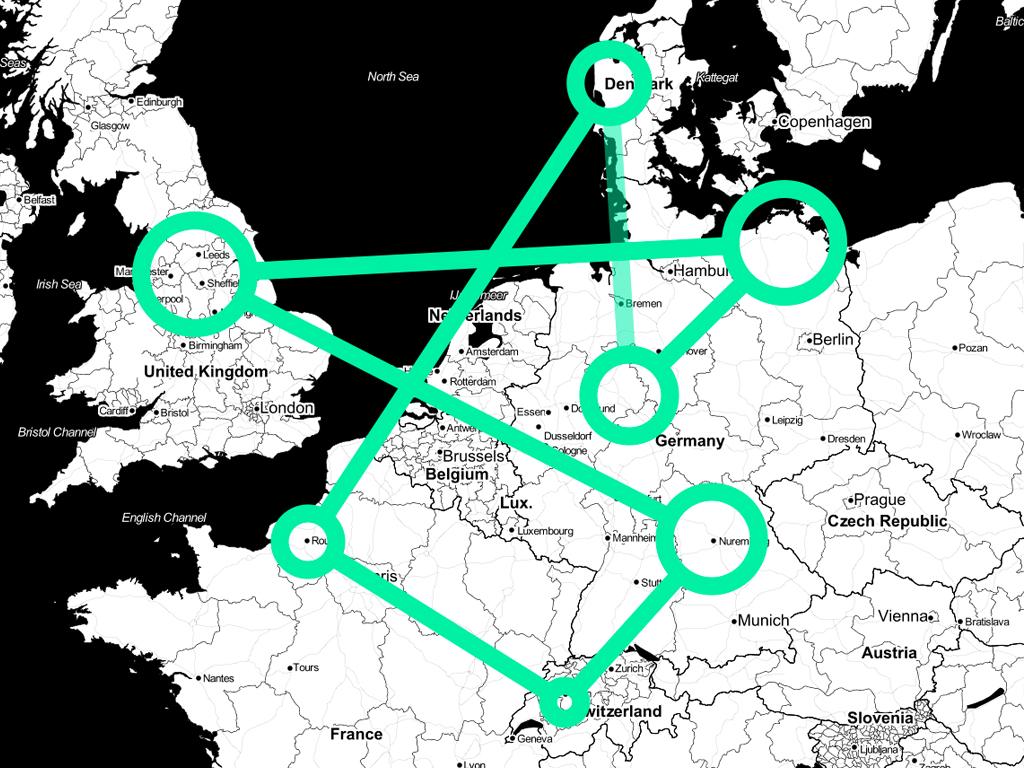 During Talking data @ Fablab Amsterdam on Saturday 21 September we worked on tangible data visualisations, made with software developed by Bert Spaan and Laurens Schuurkamp and the digital machines of the Fablab Amsterdam. It produces very personal objects of your story, wearables in the form of an earring, a hanger or printed on a t-shirt.
How does it work? The software provides you with a map on which you enter some locations that tell your story (like the places you visited on your last holidays or your favorite bars). The data points will be connected by the software and delivers a vector image as output. The nice thing of vector images is that you can use them on the lasercutter or vinyl cutter to cut out the shape. This produces some fine results, just like this earring (photo: Laurens Schuurkamp):
Every object tells a different personal story you can share or keep to yourself, just as you like. During the next Nuit Blanche (on 28 September 2013) you will have another chance to transfer your favourite locations into a nice object.
Talking data @ Fablab Amsterdam was part of the Amsterdam Urban Innovation Week 2013 and made possible by AFK.