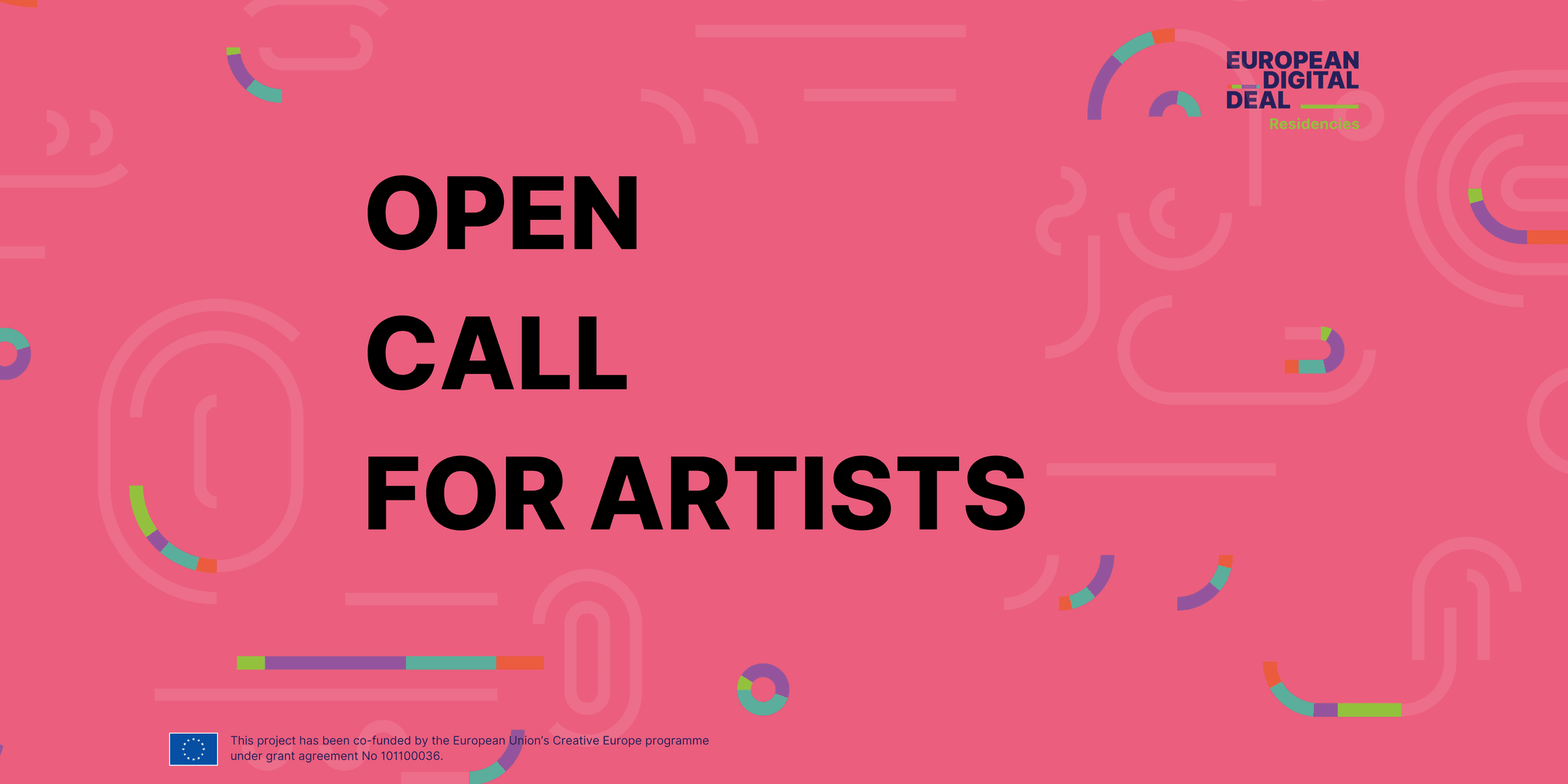 Open Call for Digital Deal Residencies
Together with our partners in European Digital Deal – a project co-funded by Creative Europe – we've launched an open call for 12 artist residencies exploring the deep entanglement between new technologies and democracy.  

Artists are called on to investigate a range of topics, from the notion of truth in the information age shaped by algorithms, biases in AI, techno-anxiety, the digital divides arising as a result of digitalisation and ways to counteract them to new forms of surveillance, intelligence, living, citizenship or work. More information on the challenges, the hosts and the expert group for each residency can be found in the Challenges Booklet.
Residency at Waag Futurelab: Imaging Robots
The residency hosted by Waag Futurelab, will focus on 'Imagine robots', a perspective that looks at the possibilities of better labour conditions with AI robots in horticulture. Until now, it has been imagined that AI robots should substitute human labour. We will invite artists to help us imagine an alternative future with AI robots in labouring contexts. Could we imagine a world in which the primary aim of technology is not to improve efficiency but to contribute to other values such as human well-being, safety, fun, and serendipity?
Waag will offer two residencies and provide curatorial mentoring to develop your art project. We'll help you connect with farms in the Netherlands to engage with horticulture and food processing contexts. The experts in visual ethnography will guide you to capture the evolving relationship between human labour and AI robots creatively.
As a resident artist, you'll have privileged access to our makerspace at Waag, promoting artistic exploration and social engagement. Considering the housing crisis, we give preference to artists based in the Netherlands. Read more about the residency at Waag in the Challenges Booklet.
The selected artists will receive a 25.000 EUR grant to complete their project, mentorship through an incubation programme, and the chance to show their work at Ars Electronica Festival, Onassis Stegi, and Laboral, among many other locations.

The call was launched on Thursday 28th of September, 2023, and remains open until Thursday 30th of November, 2023, 23:59 hrs (CET). 
Head over to the European Digital Deal website to find out more about the call and apply. 

Information session
The information session took place on Monday 6th of November. If you've missed it, don't worry. You can now watch the recording to catch up. In this session we dove deeper into the topics and requirements of the residencies and went through the nitty-gritty of the application process.

This project has been co-funded by the European Union's Creative Europe programme.