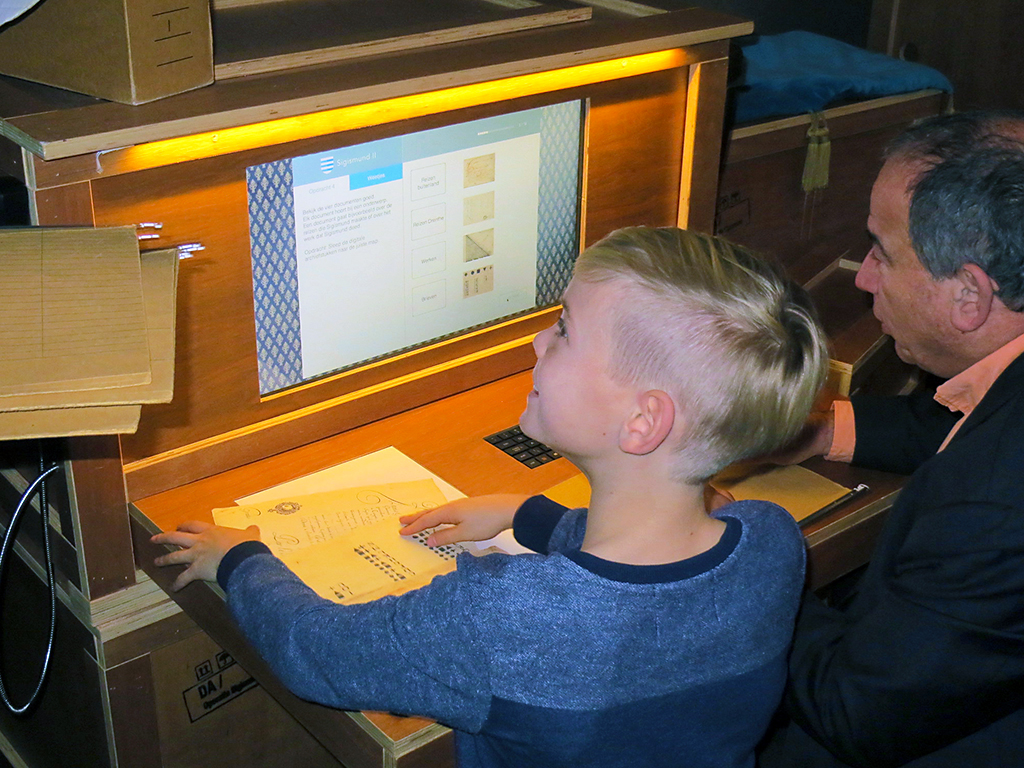 📷 Waag (BY-NC-SA)
The game Operation Sigismund teaches children about archiving and sends them on a journey through the basements of the Archive of Drenthe (Drents Archief), where they unravel a mystery. After eight years of loyal duty, servicing hundreds of school classes, it was time the update the game experience, something we worked on for the past months.
The game was not only renewed visually, it also has the valuable addition of a 'game maker'. Educational workers of the archive can now easily adjust the game for different target groups and even for special ocassions. This makes it possible to tell different stories, besides the one of Sigismund van Heiden-Reinestein.
The opening act was performed by Luc – last name is known to the editors – and Maurice de Hond (see photo). The programme also included lectures about innovation in education (by de Hond, known from his so-called 'iPad-schools') and the importance of heritage education (by Marieke Vegt). These two themes underline exactly the importance of a game like Operation Sigismund. Together, the children build an historic awareness in a playful and modern way.
And of course, there was time to play the game. This was in fact the most attractive part of the programme for many, as can be concluded from this quote by Maurice de Hond: "Can I work here?" ;).