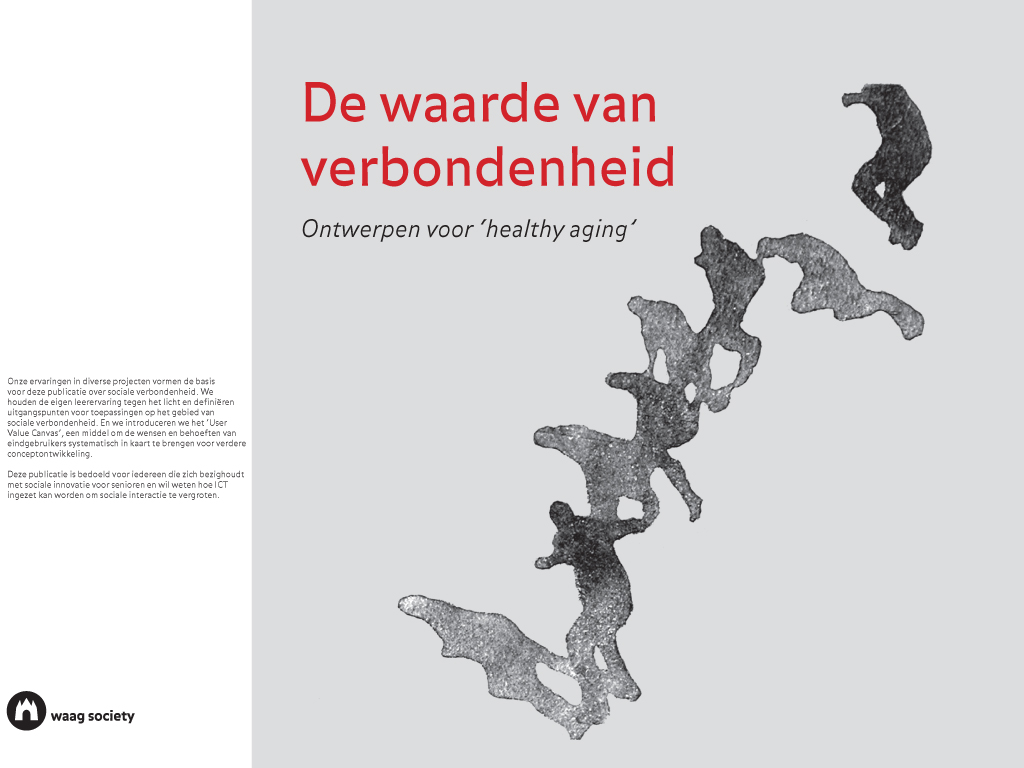 📷 Waag (BY)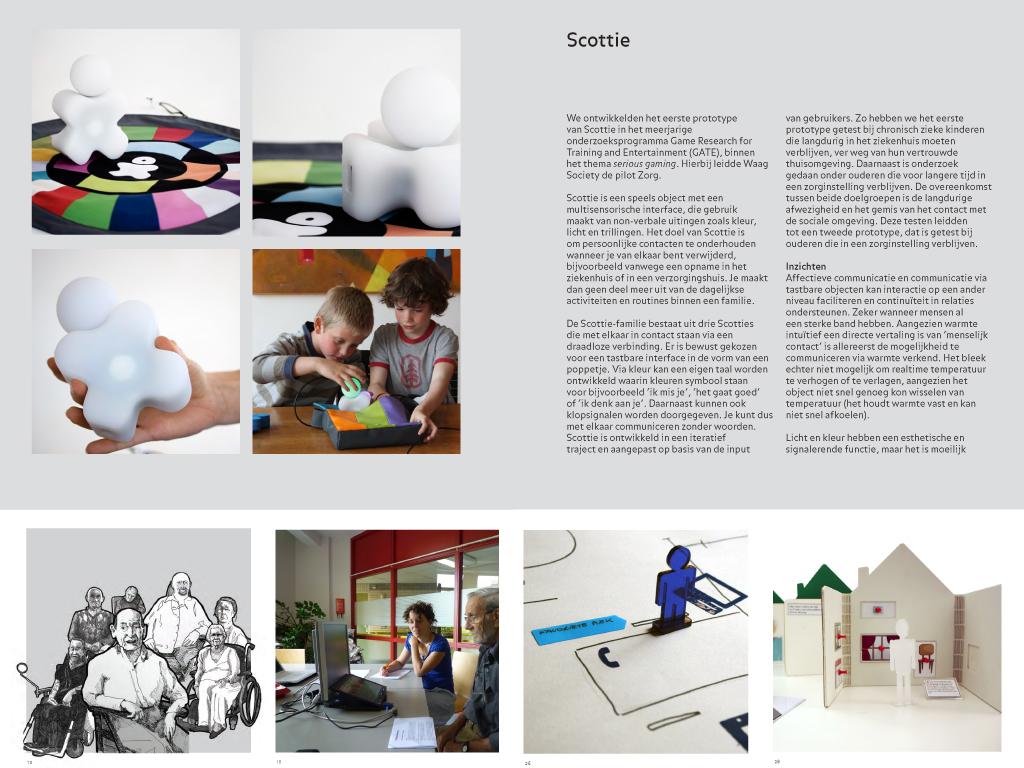 📷 Waag (BY)
Our experiences from several projects have resulted in a new Dutch publication on social connectedness: designing for healthy aging. In this book we evaluate our learnings and define the starting points for applications in the field of social connectedness. We also introduce the 'User Value Canvas', a tool to systematically chart the wishes and needs of end users for further concept development.
This publication is for anyone involved in social innovation who wants to know how ICT can be used to increase social interaction with elderly. The booklet has been written by Dick van Dijk (Urban Reality Lab) and Sabine Wildevuur (Creative Care Lab), with assistance of Astrid van Roij-Lubsen. It has been published under a Creative Commons license Attribute-ShareAlike 3.0. Currently this booklet is only available in Dutch.
You can download it as a pdf.
This publication has been made possible by the kind support of Fund Sluyterman Van Loo and Foundation RCOAK.