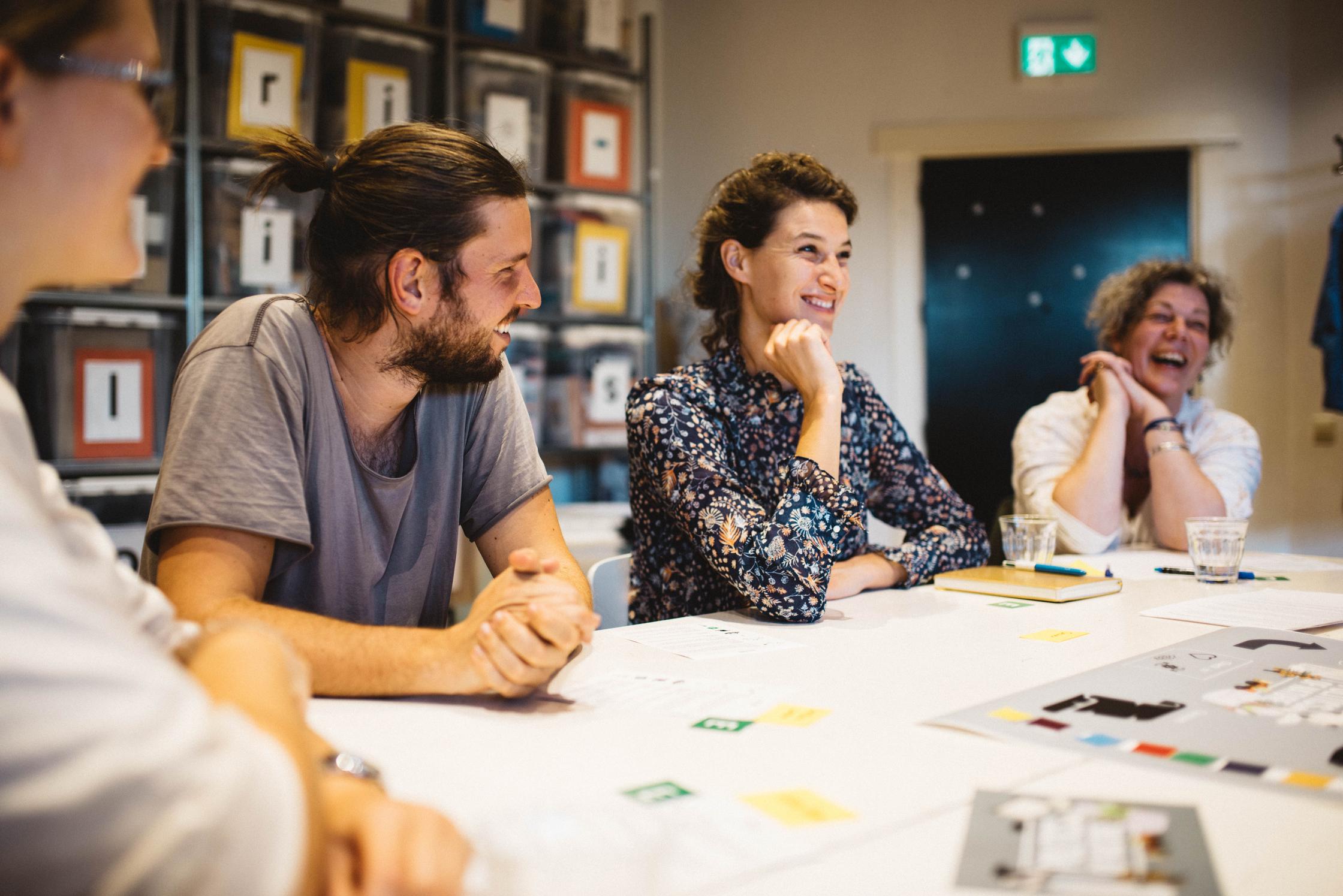 Urban games to explore and transform the city
Can we learn about digital rights by running around Nieuwmarkt? Can we discuss what public space means while searching a cat that sleeps close to the Waag? In the third Common play with us event, we aimed to discover the potential of urban games to explore and transform the city.
Urban Games
The city is created by, and belongs to, its residents. But how can citizens really use the city in imaginative ways? Urban games can provide an answer to that question. Cities can be seen as a playground for people of all ages. And next to being fun and playful, city-play can acquire new dimensions: it can work as an antidote to the anonymity of the urban environment (promoting the sense of community and belonging) and can reinforce the perception of "city ownership". Thus, play can contribute to improving urban life and the well-being of citizens.
Gaming is one of the avenues we are taking in the exploratory Chamber of Commons project. In the Common play with us series we discuss and play-test the potential of games to strengthen the commons, such as those aimed at sustainability, community, digital rights or public values.
In the third edition, which took place on September fifth, we focused on urban games. First, Gabriele Ferri, a design methodology researcher from the Amsterdam University of Applied Sciences, introduced some game principles to the assistants. He highlighted the capacity of urban games to create urban scenarios, promote critical thinking and empower minorities. After that, we experimented and discussed some of these ideas by play-testing the new project of Roos Groothuizen. Finally, we played commercial games.
Reflection on digital rights through a camera-based phone game
Roos Groothuizen, an artist and designer who cares about digital rights, showed us her new camera-based phone game. She is currently developing it through her artist-in-residence at the Rathenau Instituut, where she is researching the future of augmented reality and its societal impact.
The game play is as follows. Half a dozen of people, armed with smartphones, goes into the street. One of the players separates off of the group and takes a picture without the others seeing. Next, the other players need to take the same picture as soon as possible (and upload it in a group app). This is an excellent recipe for hectic individualist running-around, we were soon to find out.
Next to being fun to play, this activity made assistants explore the public space from a different perspective and reflect about privacy. How many interpretations have a photo that apparently just shows a wall and the edge of a door? It is ethically acceptable to take a picture of a person standing in the public space – which was awarded bonus points in Roos's system?
Many questions came up after play-testing Roos' game and an intensive debate around digital privacy emerged. Gabriele Ferri helped the audience to clarify ideas through his experience. He encouraged participants to play games and take each game very seriously because, as he said, we could learn more about commons by playing some games than assisting in a seminar! So, this is what we did in the second part of the event.
Redesign of games
The last bit of the evening involved playing 'conventional' (commercial) games. Playing these games helped us to compare a wide range of gameplay and mechanics and inspired us to perhaps develop new ones. Moreover, we set out to test which kind of games can be used to reflect on the commons. We will continue this work in later editions of Common play with us.
The most acclaimed board game was the Concept (developed by Alain Rivollet and Gaëtan Beaujannot and published by Repos). The main goal of the game is to make people guess hundreds of objects, characters, and titles by combining universal icons. Could we explain the concept of commons through the association of icons? Could it be a tool to conceptualize this term? During the event we saw that it would not be a bad idea!
Gaming for the Commons
We are gathering a wide list of games that can be useful to reflect about the commons while playing. Here are some of the proposals that participants made:
Take-home ideas
We left the session with new questions in mind. However, we realized that exploring the urban space and capturing what is happening there can make us reflect on digital rights and public space and can make us feel a sense of community while having fun. Moreover, we discovered how games like Concept can help us to conceptualise terms that can be hard to explain.
So far, the evenings have been a great success. We are learning, playing, sharing experiences and building up an enthusiastic community interested in games and commons. Join us in this adventure! We will hold two more Common play with us events in November and December 2019. They will be published soon in the Waag agenda.