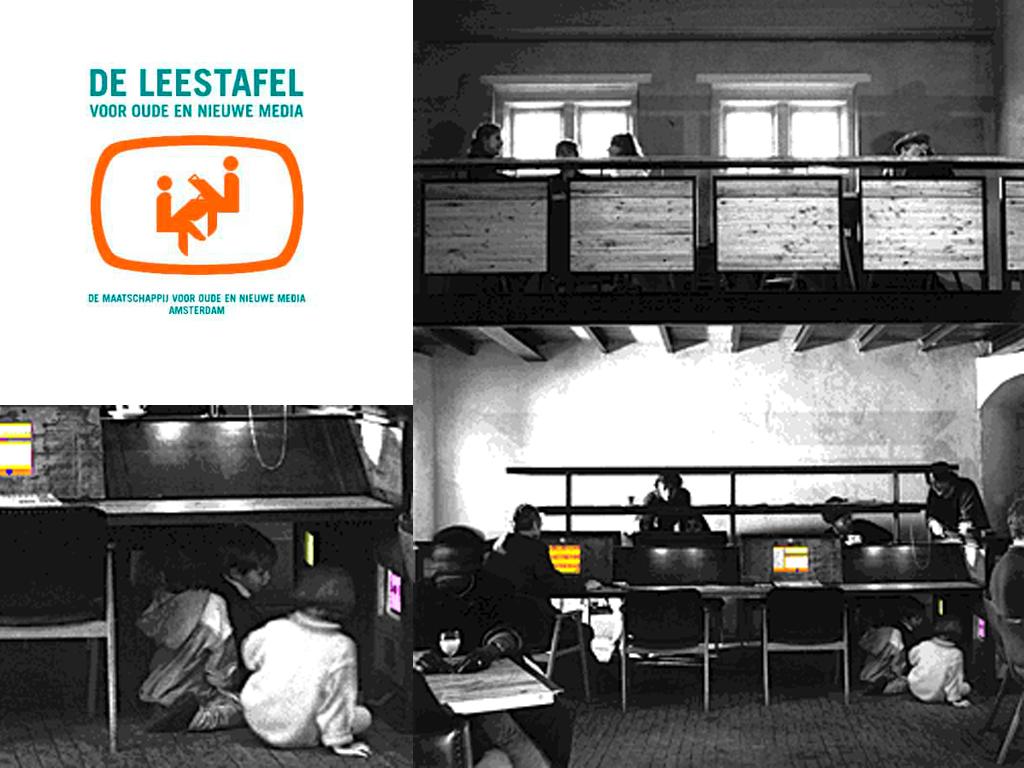 What were the first years of Waag like? We asked Marleen Stikker.
What were the activities of Waag in the first year?
"Caroline Nevejan and I were 'neighbours' at the Leidseplein square in Amsterdam. Caroline was programmer at Paradiso putting the hackers culture in the spotlights with events like the Galactic Hacker Party, Seropositive Ball and Next 5 Minutes. I was doing Live Magazine, the Wetware conference and The Digital City at De Balie, bringing together art and technology. In the first half of 1994 we combined our efforts to establish a medialab.
Bert Mulder was asked to do a survey. That process was accelerated by the open call to find a new destination for the Waag building. I was asked to send in a proposition on behalf of De Digitale Stad. I immediately thought it would be a great location for a medialab. The plan for the Society for Old and New Media (our first name) was made in October '94. The foundation was officially established on 1 December and in June 1995 we received the message that we were elected to become the new tenant of the Waag. Renovation took a year, so we could open our doors on 21 June 1996.
From 1 december 1994 until the opening of the building we worked on Doors of Perception 3 about eco-design, we designed the Leestafel voor Oude en Nieuwe Media (reading table), and made the exhibition Orbis Pictus."
Who were the first people?
Geert Lovink... and Patrice Riemens was also present at that time, Janine Huizenga, Mieke Gerritzen, Bart Tunnissen, Rolf Pixley (the Reading table), Tjebbe van Tije (Orbus Pictus) and furthermore several interns from the art school HKU, who designed our first website, Michael van Eeden... 
What was the impact of the Reading table?
It made the still young Internet available to everyone. Even children had their own space. In 1997 the table won the Rotterdam Design prize. The jury was 'enchanted' by the user-friendly design of the table and the unique atmosphere at the café where it was situated.