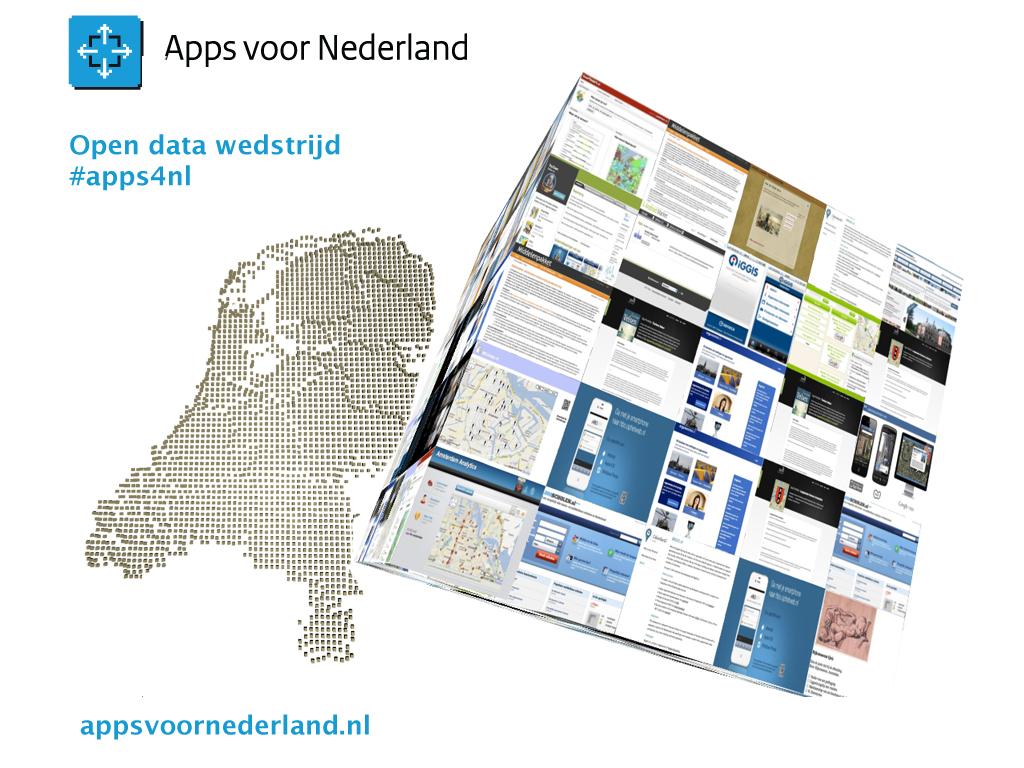 Winners of Apps4NL contest
The winners of the national Dutch contest to develop applications with open data of the government, Apps voor Nederland (Apps for The Netherlands) are: Vistory (Gold), 10.000 Schools (Silver), Sola (Bronze) and Hoge Nood (Public Award).
The applications illustrate in an original way the value of re-using governmental data for society. Discover Dutch history while walking through your own neighbourhood, find the perfect school for your kids or find out how to save money by putting solar panels on your roof. According to the winners of the contest, this should all be no problem.
On 26 January 2012, Dutch Minister Verhagen (Ministry of Economic Affairs, Agriculture and Innovation) announced the winner of the contest during the iBestuur congress in Utrecht. More information about the contest and the winners can be found in the Dutch version of this news item.