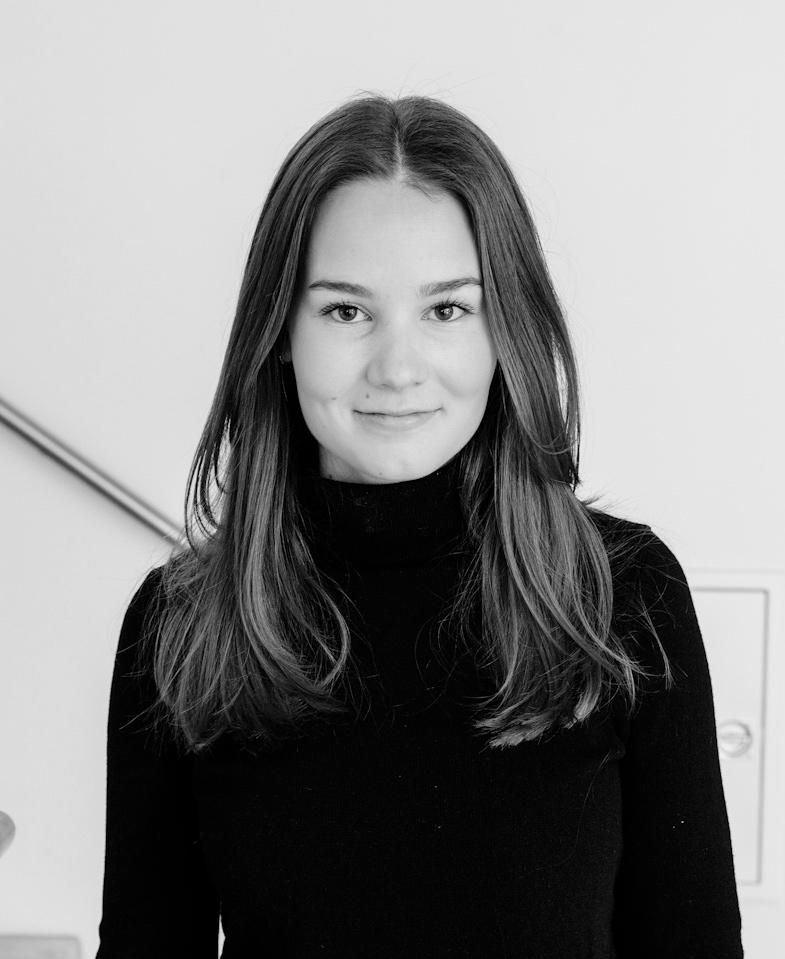 Charlotte Bakkenes
Artist in residence
Charlotte Bakkenes graduated Cum Laude from the Amsterdam Fashion Institute in 2018 as a fashion designer. Her designs are characterized by sharp tailoring, sculpture like silhouettes, femininity and complex use of traditional handwork and craft techniques. A previous propaedeutic trajectory in Architecture is recognizable in the architectural elements of the silhouettes. With a strong appreciation for classic high-end tailoring and new technologies, she manages to come up with innovative designs that challenge the boundaries of material, shape, and aesthetic. Her commitment to sustainability is evident throughout all her work. Her desire is to change the conditions of the current fashion system into a more couture-driven and eco-friendly way.
In collaboration with Waag's TextileLab Amsterdam, Charlotte performs research at the intersection of innovation, design, textile and materials. Herewith she aims to create more sustainable fashion, crafting 'garments with a soul'. Technology and digital fabrication processes give her the possibility to re-develop craftsmanship techniques in order to create a new definition of luxury. The materials, processes and techniques developed, have the aim to reconnect us to the value of crafts, locally produced garments and the origins of the techniques themselves.
This project is made possible by the Creative Industries Fund NL - Talent Development #2.