1-11-20 09:00 - 31-1-21 23:59
Nieuwmarktbuurt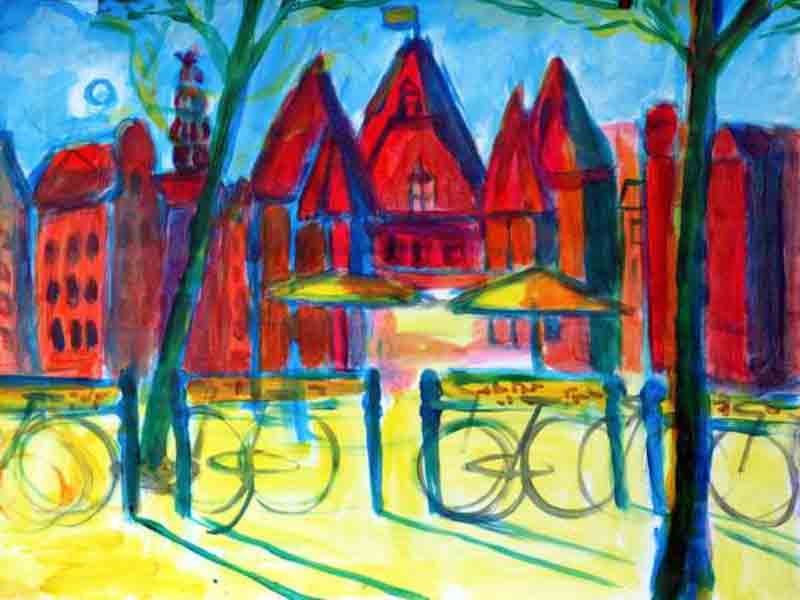 📷 Hans Puts (BY)
With Culturele Terrassen, we shape the public space of the Nieuwmarktbuurt in new ways, and do so in collaboration with its inhabitants, the Oude Kerk, the Rembrandthuis and other partners in the Amsterdam center. This way, we aim to reclaim the Nieuwmarktbuurt as a space for inhabitants of the city. Small events will be organised by cultural institutions in this neighbourhood, as well as by the inhabitants themselves. For more information on how to organise your own event, read more (in Dutch). To join one of the events connected to Culturele Terrassen as listed down below, send an email to cultureleterrassen@gmail.com. We hope to see you!
---
Tijdens de coronacrisis ervoer de Nieuwmarktbuurt de rust en stilte in de doorgaans zo drukbevolkte buurt. We genoten van de stilte, en maakten eindelijk eens kennis met elkaar. Nu het publieke leven weer op gang komt, vrezen we de nieuwe drukte ook een beetje. Hoe kunnen we ervoor zorgen dat de Nieuwmarktbuurt vasthoudt wat ze herwonnen heeft? Dat doen we met elkaar!
alles over culturele terrassen
Culturele Terrassen is een initiatief van onder meer Waag, Oude Kerk, Museum het Rembrandthuis, Museum Ons' Lieve Heer op Solder, het Compagnietheater, Universiteit van Amsterdam en de KNAW. Met dit project willen we de publieke ruimte in het centrum samen met de buurt een nieuwe invulling geven, met initiatieven van- en uit de buurt.
Toegang 
Alle Culturele Terrassen activiteiten zijn gratis toegankelijk voor buurtbewoners. Meld u aan om een plek te reserveren via cultureleterrassen@gmail.com. Vermeld naam, mobiele nummer, e-mailadres en postcode.
Programma (onder voorbehoud)
Het onderstaande programma wordt de komende tijd aangevuld met tijden, locaties en eventuele sprekers.
Doorlopende expositie: Nieuwmarkt Kunstenaars van 6 november tot 3 januari in de Oude Kerk.
November
2     Allerzielen: kaars branden in Oostportaal, Oude Kerk 
8     lezing Rembrandt, Sebastiaanskapel (Oude Kerk)
26   Muziek Instrumentenfonds, locatie n.t.b.
29   Sinterklaas Speurtocht voor 't hele gezin, Museum Ons' Lieve Heer Op Solder. Aanvang 11:00.
Verwacht programma (onder voorbehoud)
November
22   lezing Rembrandt, Oude Kerk
December
3    Muziek Instrumentenfonds, Locatie n.t.b.
4    Workshop textiel verven met natuurlijke materialen, Waag
13   Lezing Rembrandt, Sebastiaanskapel (Oude Kerk)
17   Kerstverhaal voor de buurt, Museum Ons' Lieve Heer Op Solder. Aanvang 17:45.
Januari
n.t.b. Mode/kostuum-rondleiding, Museum Ons' Lieve Heer Op Solder