11-6-20 20:00 - 11-6-20 21:00
Online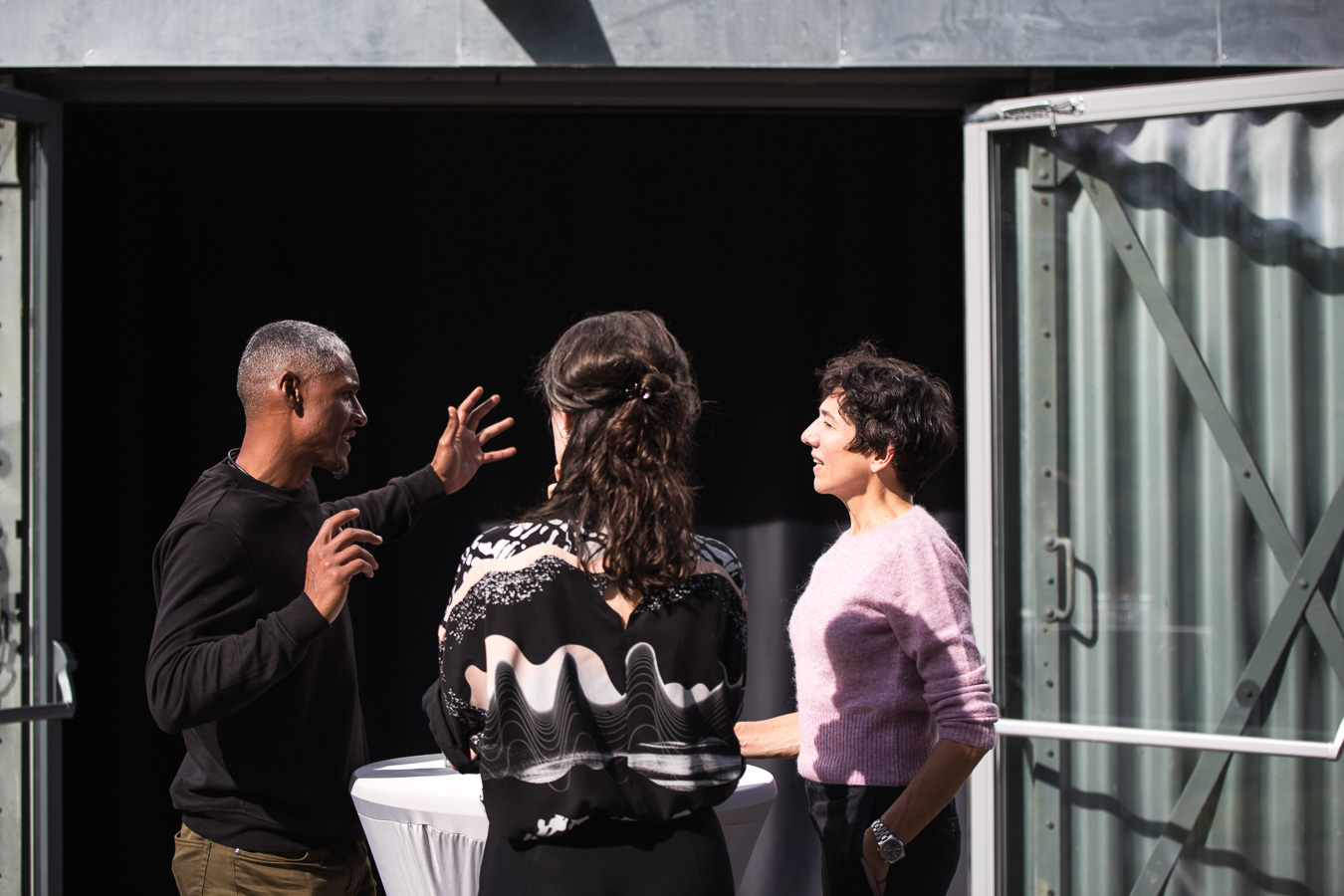 📷 Waag (BY-NC-ND)
The transition towards decentralised and fully carbon neutral energy resources is expensive and difficult: it needs commitment from society. During our first episode in a range of online conversations about the energy transition in The Netherlands, we explore which roles citizens and citizen initiatives can play in the transition towards a climate neutral society. This meetup will be held online and in Dutch. It's possible to register for the meetup through the button down below ('registreer').
De omslag naar een decentrale en volledig koolstofneutrale energievoorziening is kostbaar en ingewikkeld. Deze 'energietransitie' vraagt inzet en betrokkenheid van de hele samenleving, de bewoner voorop. Wat is er voor nodig om de transitie te laten slagen? Wat kun jij als burger doen en hoe zorgen we ervoor dat alle bewonersgroepen van Nederland meekomen? Waar ligt de rol van de overheid, de industrie en het bedrijfsleven?
Tijdens de eerste aflevering van de reeks online gesprekken over energietransitie onderzoeken we welke rol de burger en het burgerinitiatief kan spelen bij de transitie naar een decentrale en volledig koolstofneutrale energievoorzieningen. Dat doen we vanuit de gedachte dat een systeemverandering een gezamenlijke inspanning vereist en gedragsverandering op zowel persoonlijk als collectief niveau vraagt.
Veel energie-initiatieven timmeren al jaren aan de weg. Nederland telde eind 2019 in totaal 582 energiecoöperaties, een toename van bijna 100 nieuwe coöperaties in een jaar. Zij verbeelden de kracht van wat hoogleraar aan de Universiteit Utrecht Tine de Moor de 'commons' noemt: mensen die krachten bundelen en samen voorzieningen creëren. 'In de Duitse Energiewende speelden burgers een essentiële rol bij de opmars van duurzame energie,' zegt De Moor. Daardoor loopt Duitsland ruim voor op Nederland wat betreft de energietransitie. Hoe kan het enthousiasme en de betrokkenheid van burgers en burgerinitiatieven optimaal ingezet en gestimuleerd worden om de energietransitie kracht bij te zetten?
Tegelijkertijd liggen er een paar andere stevige vragen op tafel als we de kans van coöperatie willen benutten. Energie is geen geïsoleerd, technisch onderwerp, maar heeft ook te maken met armoede, emancipatie en gezondheid. Niet alle mensen kunnen de omslag naar schone energie zelf betalen of weten hun weg tot de coöperatieve wereld te vinden. En hoe gaat het leven in de stad en op het land eigenlijk veranderen door de grote ingrepen die nodig zijn? Hoe kunnen we ervoor waken dat de transitie naar groene en zelf opgewekte energie geen elitekwestie wordt? Dat zowel bedrijven, politici als burgers een rol van betekenis kunnen spelen? 
Programma
19:30 uur - Welkom en intro 
20:00 uur - Spreker (TBA)
21:00 uur - Afsluiting 
Deelname is gratis.
Details over het bijwonen van de meetup volgen na registratie.
Over de programmareeks De Energietransitie
In deze programmareeks staat de energietransitie centraal. Het artikel 'Hoe houden we energietransitie open, eerlijk en inclusief?' dient als uitgangspunt voor een serie programma's waarin we in gesprek gaan met experts en ervaringsdeskundigen. 
De reeks programma's richt zich op drie cruciale vraagstukken binnen de energietransitie: het ontstaan van nieuwe ongelijkheden en afhankelijkheden, het ontwerpen van nieuwe organisatievormen, en het ontrafelen van de 'achterkant' van het gedigitaliseerde energiesysteem.
This project has received funding from the European Commission under the H2020-LC-SC3-2018-2019-2020 call under Grant Agreement number 864374.